By Margo Kahnrose, CMO of Skai
There is a joke around our company that, if nothing else, you can always count on the current holiday season being the biggest ever for digital advertising and ecommerce, because it has been such a consistent area of growth every year. It's why we're all in this business in the first place, to some degree. And this year will prove no exception, with 2023 on track to once again be the biggest holiday season ever for digital advertising and ecommerce. In fact, it has been a remarkably strong year across the digital commerce ecosystem, setting the stage for a strong finish in the fourth quarter that will eclipse last year's performance, and the performance of every year prior to that. 
This is not a controversial claim. In fact, Q3 ad revenue for each of the digital advertising "triopoly"—Alphabet, Meta and Amazon—was already higher than Q4 of last year, according to earnings reports. It would take a disruption of epic proportions for ad spending to come in lower than last year at this point.
Of course, the devil is in the details. How will that money be spent? What can advertisers expect as we round out the year? Here, we can look to previous holiday seasons and trends that have persisted throughout the year to give us some ideas, and some predictions.
Advertising, particularly in lower-funnel performance channels, is both cause and effect of consumer spending, so it's important to look there, first and foremost, for how the holiday season will fare for marketers. The good news there is that the macroeconomic environment in 2023 is much healthier than it was in 2022, when fears of inflation and recession put a heavy damper on shopping activity. This year, we have seen clear evidence of that pessimism receding. The GDP is up 4.9 percent thanks to continued consumer spending, especially in the "goods" category, where inflation is down 11 percentage points year-on-year. This strong consumer activity has translated into high engagement rates with digital ads, which have been converting at an increasing rate since the beginning of the year, spurring higher ad prices and, in turn, more investment. The most profound effect is seen in search engine advertising and retail media (advertisements placed on or by the network of retailer websites), but social media ads also got the message in a big way starting in Q3.
This is the proverbial rising tide that lifts all boats. The increase in ad investment in the fourth quarter is likely to be broad, spanning digital channels. Advertisers will spend more than last year, and they will likely pay higher prices for individual ads.
Some channels may see bigger increases, to be sure. Retail media has seen a meteoric rise in both the short-term and the long-term. According to our analysis, spending in the channel has increased more than 30% year-over-year in the last four quarters. That trend should continue, further establishing retail media as a critical investment for brands.
Even with that boost, it is unlikely that retail media spending will overtake paid search spending for commerce brands. Paid search spending from retail and CPG companies, particularly the product-level advertising known as shopping campaigns, is highly seasonal; compared with other types of media, engagement with search ads goes up markedly at peak shopping times of year, algorithmicly driving ad prices upward. Last year, we saw paid search ad prices for the "Cyber 5" period lasting from Thanksgiving to the following Monday increase 64% compared to the average daily ad price for the rest of November. By comparison, retail media ad prices only grew by 33%.
As for the Cyber 5 itself, the last several years have seen both ad spending and ad-driven sales shift from the Monday after Thanksgiving, known colloquially as Cyber Monday, back to Black Friday. This was largely inevitable as mobile shopping has continued to grow, erasing the advantage of high-speed Internet connections in the workplace that helped establish the Cyber Monday phenomenon in the first place. Last year, Black Friday edged out Cyber Monday for both share of ad spending and sales revenue across our platform.
Perhaps the final piece of the holiday puzzle this year is the introduction of new ad formats and types specifically for commerce. In paid search, the latest entry is Performance Max, which was introduced ahead of the 2022 holiday season and dynamically generates the most appropriate ad using a range of component elements, based on who is being shown the ad and where. It may have been introduced a bit too late to be a big factor at the time, but this year there has been a lot of enthusiasm among search marketers for this new campaign type. Adoption of these algorithm-driven campaigns jumped from Q2 to Q3 as holiday planning got underway.
In a similar vein, there has been considerable buzz among social advertisers for Meta's new ad type Advantage Shopping Campaigns Plus. These ads, too, are customized in real time based on both audience and placements, but also take advantage of both the streamlining of other under-the-hood features like campaign objectives, as well as the best practices to emerge after Apple iOS enforced privacy restrictions several years ago.
The outcome of all of these factors is clear—even predictable—but simply saying this will be the biggest holiday for online shopping and the digital ads that support them is the easy part. When we look more closely, we can see how the industry is evolving and adapting to both the changes to the online ecosystem as well as the broader economy, and that is how we can be more successful as marketers as we bring 2023 to a close.
About the author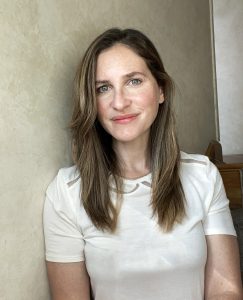 Margo Kahnrose, CMO of Skai. Margo has more than 15 years of experience in marketing, branding, communications and lead generation across various enterprise and consumer goods industries with an emphasis on tech. With roots in consumer brand ecommerce, Margo previously led the development and management of Skai's brand marketing for more than four years before doing the same for marketplace app SpotHero. She rejoined Skai in 2018, where she leads marketing for the company globally. Margo holds a BBA in Design Marketing and Management from Parsons School of Design.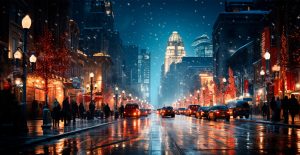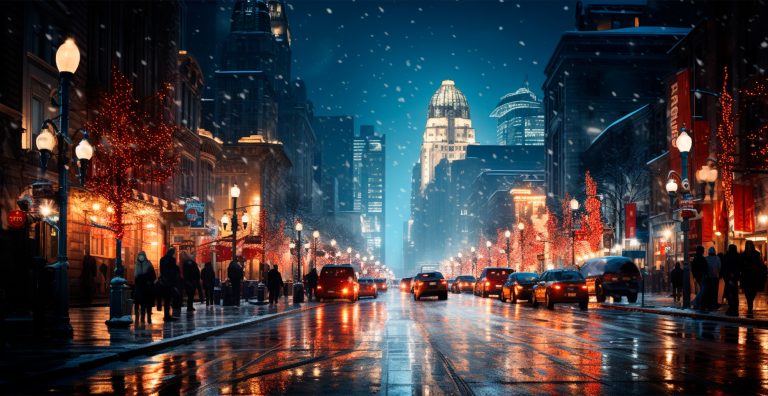 With the holidays fast approaching, new research from Miconex shows that the majority of Americans are keen to support local retailers. 24% will be spending up to $1,000 during the holidays, and 78% worry about finding the perfect gift.
Read More »