By Mikel Lindsaar
Over the last few years of growing our company, I've spoken to close to a thousand small to medium business owners, and overwhelmingly, the number one thing they lack is not money, not staff, not a product to sell, but simply, time.
One of them told me recently how they had over tens of thousand products across their CRM, eCommerce store and accounting system and that she spent hours every day just trying to keep all three of those systems synchronized.
Another told me that due to frantic double work and lack of time and efficient systems, a $20,000 sales order slip of paper actually fell into the crack between two desks and they only found out because the customer called to thank them for the prompt delivery a couple of months prior, but was wondering when they would send them the invoice for payment!
A third told me how they had just gotten off the phone from their customer, placing a big order, updating the customer's contact details in their CRM and making it all perfect, just to have everything overwritten an hour later by their Shopify integration, which decided the old data in Shopify was correct, and forcing them to contact the customer again for the details so they could update Shopify first.
None of this is time well spent.  And it is these frustrations that are causing small business owners around the world call out in frustration.
These business owners were being run off their feet, not due to a huge amount of sales (oh how we all want THAT problem) but because their systems were causing them to have to check, double check and check again every integration point through the platform.
They were all running into the hidden time sink that is eCommerce 2.0.
eCommerce 2.0 systems can be spotted by their fragmentation. Your eCommerce site has some sort of integration to your CRM which occasionally updates your mailing list software and also pulls in some data from your Support system or accounting package. These systems are easy to get up and running at a small scale, but as you grow, end up as uncontrollable Rube Goldberg machines requiring constant supervision and double data entry by your team to try and keep everything together and in sync.
Spotting these sorts of inefficiencies are not always so simple and the hidden costs are not always obvious, but here are some areas you can look at:
1. 
Count up the number of integration software systems you are paying for
These could be either automated integration tools like Zapier or an accounting system plugin for Shopify or a mailing list integration from BigCommerce to Mailchimp. Each of these systems will come with a subscription fee; add these up.
2. Add up the cost of monitoring the integration systems
Each of the integration systems above will quite often also come with a monitoring cost, who in your business is responsible for monitoring that these systems work?  Most small business owners will be surprised that quite often it is themselves that have to spend the time to get these things running or working again after they go down. Every minute spent on making these systems work is a minute lost that could be used earning a new customer.
3.  Find all the manual integration points
This might be your book keeper having to manually enter the sales order into the accounting system. Or the sales person having to spend time making sure the eCommerce site and the CRM have the same data in it all the time. Or it could be the business owner having to log into 3 different systems to produce a sales report. All of these are using humans to get computers talking to computers. Not a great use of time.
4. Get an estimate on the double work
While you should definitely look for actual double work, such as the Office admin having to enter the name once in the CRM and email into the mailing list system, double work does not always mean doing the same thing twice. In the age of computers and eCommerce 3.0, double work can be defined as anything where the similar data has to be entered into more than one system. For example, if the eCommerce system has captured the name and address and email during checkout, having to enter this into the accounting, CRM, mailing list or support system manually would be double work. These things should happy automatically.
5. Calculate the cost of this hidden inefficiency
Take the cost of the subscriptions, then add to it the estimated time of your staff spent monitoring, fixing or doing double work multiplied by their rate, and you will get a base on how much money AND TIME your business is losing due to these inefficiencies.
But worse than the wages cost, have a look at the time spent and just have a think about what you and your business could do with all that extra time. How many more customers could you win?
The solution is to move to an eCommerce 3.0 solution where your eCommerce, CRM, support system and marketing system are all held within the one platform providing you with a single place to get your work done and more importantly, no more double work.
And no more double work burn out.
After all, we are in business to help our customers, and doing that is our purpose, and doing what you love will never burn you out. 
About the author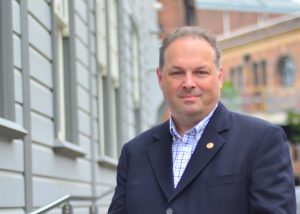 Mikel Lindsaar is the CEO and Founder of StoreConnect, the world's first eCommerce 3.0 solution for Small to Medium Business and is passionate about helping SMBs everywhere expand and grow. Raised in the Hills of Adelaide, South Australia, Mikel Lindsaar was extremely fortunate to be given a computer and had access to the internet within two years of its arrival in the area in the early 80s. He set goals from an early age and is passionate about solving software and business problems intelligently – if a solution doesn't exist, he will create one. His experience extends throughout the entire IT stack; from network infrastructure design, VOIP, telephony, through to web hosting, operations and custom web and mobile application development.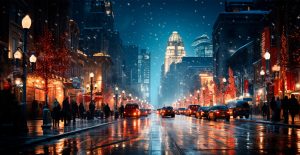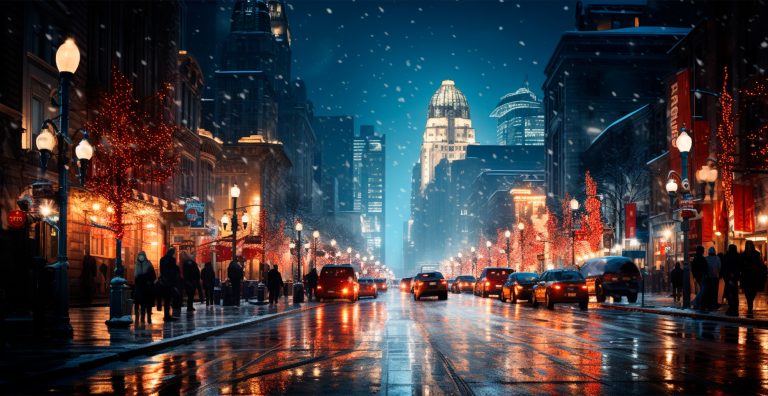 With the holidays fast approaching, new research from Miconex shows that the majority of Americans are keen to support local retailers. 24% will be spending up to $1,000 during the holidays, and 78% worry about finding the perfect gift.
Read More »
By Alexandra Forsch, President, Awin US
Consumers are understandably skeptical about politicians' and businesses' efforts towards more sustainable practices. Swedish climate activist Greta Thunberg summed up this collective feeling beautifully with the above response to the 2021 UN Climate Change Conference. 
And yet despite the skepticism, sustainable commerce drives more customer choices every day – from where they shop to the specific products and services they choose. According to recent research, 53% of shoppers say sustainability is a driving factor in their purchasing decisions. Furthermore, 73% of Gen Z and 68% of millennials report they are willing to pay more for sustainable goods. These figures make every savvy retail CMO take notice.
As a retailer, how do you appropriately join the sustainability movement? Many well-intentioned companies tread lightly around green topics and eco-commerce initiatives. The challenge with pursuing a sustainability agenda or talking about your ecofriendly practices is the terms can be ambiguous.
Should you be a registered Bcorp? Is it enough to offset carbon footprint by planting trees? Should you only buy local, or is it better you buy from businesses eradicating single-use plastics? These questions are complicated further by accusations of corporate 'greenwashing.' And sustainability is just one part of a broader discussion around what it means to be 'ethical' today. Environmental concerns coexist alongside other vital social issues: diversity of representation, inclusivity, accessibility.  
Transforming to a more sustainable business
For today's consumers, conscious commercial actions speak louder than words or labels. Shoppers want brands to proactively demonstrate commitments through how they conduct business. They want to see you do. 
That said, consumers aren't looking for a grand gesture. Loose change can enact big change and there are several small steps you can take for great impact. 
One way is to collaborate with manufacturers and suppliers to identify ecofriendly products on your shelves and sustainable swaps you can make. In the food and beverage sector, for example, retailers are placing additional focus on ensuring sustainable, local growing practices. And in consumables, several merchants are stocking lower-impact 'refill' packages that customers can reuse instead of single-use containers. While this step might seem like a daunting task, it isn't a shift that needs to happen overnight. Look at leading retailer The Body Shop. Currently, more than 68% of its packaging can be recycled. With a goal to have all products fully-recyclable by 2025, it's conducting a review of The Body Shop's whole product portfolio to explore how to increase this percentage in the future – becoming more eco-conscious smartly versus quickly. 
Another way to reduce your company's carbon footprint is across shipping operations. Many brands are collaborating with logistics partners to deliver more sustainably. These innovations include lighter and compostable materials, product packaging that doesn't require an additional box for shipping, reversible mailer sleeves that double as return packaging and 'green delivery days' in which they transport multiple packages at once instead of making a series of trips to the same location. 
One final way you could improve your brand's sustainability is by offering on-premise receptacles to collect disused items (regardless of whether they were initially sold by you) to be recycled or repurposed – especially e-waste, beverage containers and clothing. The partnership between Madewell and Cotton is one successful example of this practice, transforming donated denim into housing insulation and offering customers $20 off a new pair of jeans as a thank you. 
The new wave of partnerships
As a for-profit company, becoming a more sustainable enterprise can't be at the expense of your bottom line. In fact, adopting more ecofriendly practices opens up avenues to connect with that 53% of consumers driven to make sustainable purchases. So how do you reach them? 
One of the best ways to engage with this target audience is via affiliate marketing partnerships. A growing number of affiliate partners (think influencers, bloggers, media houses… even cashback sites and coupon portals) specialize in sustainable and eco-conscious topics, curating recommendations of brands aligned with positive values that consumers can trust to buy from. They see the flexible, controllable nature of the performance-based affiliate marketing model affords a chance to monetize traffic with like-minded retailers while fulfilling their missions.
In these partnerships, you and your team collaborate with these trusted authorities by offering a commission for accountable customer sales and leads, creating relationships that reward sustainability partners when they drive business results for you and help fulfill both their mission and yours.
Such partnerships help shoppers feel part of the drive for a more sustainable world. They empower customers to express their values in their everyday purchases. By buying from you, they demonstrate a commitment to a more eco-conscious future. And this ethical 'alliance' helps drive increased purchases and shopper loyalty over shared values in how you drive future growth. 
Putting a strategy into practice
The first step in pursuing these new eco-partnerships is to acquaint yourself with the many partners anxious to collaborate on a performance basis and whose eco-objectives and equities align with your own. 
If you have an affiliate marketing team, they may already be familiar with some of these businesses. Further, your larger marketing team might have someone passionate about these initiatives who can help guide your efforts. 
If your company's sustainability efforts focus on something other than environmental issues, there are partners also supporting other worthwhile causes. For example, you can work on a performance basis with groups that support active-duty soldiers and veterans, promote universal healthcare access, fund better education, empower individual-level charitable giving, etc. 
Whatever your goals, there are partners ready to help you take action. They align investment with your values, help your business grow and make your customers not only feel better about the initial purchase they make with you but help keep them coming back for more.
About the author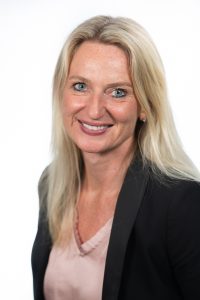 Alexandra Forsch is president of leading affiliate marketing platform Awin. As a seasoned online marketing professional with over 20 years of experience and a proven record of outperforming corporate goals, Alex has a strong background in performance marketing, media planning and buying, online marketing solutions, strategic and financial planning, team building and client relations. She started her journey with us in 2011 as Head of Account Management for buy.at and quickly progressed to lead the full North America operation, developing a high performing team and successful partner network as well as overseeing the US migration of buy.at to Affiliate Window, and later the rebrand to Awin in 2016. In 2019, Alex was appointed President of all US operations when unifying leadership of Awin and ShareASale, with goals to expand upon our strategic solutions offered to clients across both platforms in North America.