By Ryan Lupberger, Co-Founder and CEO, Cleancult
Imagine you are among the 53% of shoppers who say sustainability is a driving factor when making any purchase decision – or the 73% of consumers personally trying to reduce their purchase and use of products sold in plastic packaging. Playing the odds, it likely doesn't require much imagination. On a typical shopping trip, you walk into the store with your grocery list and reusable bags in hand. Moving through the aisles you reach mostly for known staples, but also take the time to read a few labels of intriguing new items. By the time you arrive at the checkout you look down at a cart filled with plastic packaging and many non-sustainable items. You entered the store with the best of intentions. So how did you arrive here?

On the other side of the equation, you are the retailer. Like your shoppers, you are taking steps to be more sustainable. Be it removing waste from supply chains, becoming more energy efficient, improving transparency in sourcing, or committing to time-bound targets for change like the US Plastics Pact. All of these measures are important – and necessary – steps in contributing to a more sustainable future. But the most impactful action might be getting lost. What are you doing to empower shoppers to meet their own sustainability goals? How can you ensure people leaving the store don't feel like they had to compromise?

The answer to these questions is best addressed by understanding the barriers to trial of more sustainable products and removing them. There are three often recognized barriers to consumers adopting more natural and sustainable products: price, performance, and required behavior change.
Price is the most straightforward barrier. The more of a premium placed on sustainable products, the less attainable they become. Consumers have indicated that they are willing to pay more for quality sustainable products; however, once that premium exceeds 10%-20% the market becomes much smaller.
Product Performance is a critical unlock to grow more sustainable products. There is often the perception that because a product is natural or more sustainable, it will not perform as well. Communication is key to breaking down this barrier. Reviews, independent testing, and delivering on the category expectations all can go a long way in building consumer confidence.
Required Behavior Change can be a bridge too far for many consumers. People are busy and the most widely adopted sustainable innovations will be the ones that make the switch as simple as possible. It is important to understand what each product will ask from the consumer and what it will deliver in return.
Addressing these three barriers should be top of mind for retailers and manufacturers as they look to empower consumers to make more sustainable choices. The next wave of sustainable innovation will be able to deliver products that require no compromise from the consumer. As the Co-Foudner and CEO of Cleancult, a zero-waste green cleaning brand, we are focused relentlessly on delivering high quality sustainable products at a great value to consumers in a convenient system that makes their lives easier. The more barriers we can remove, the more impact we can have.
While those three barriers receive the most attention, there is an often-overlooked barrier that is arguably even more important: availability. If you were to ask our shopper from the earlier example why they ended up with so many "less sustainable" items in their cart, the most common answer you would hear would be "because better choices weren't available". This lack of availability – real or perceived – remains the number one barrier to trial of more sustainable products. Shoppers can't buy what they can't find. Fortunately, this may also be the most solvable of all the barriers. There are several strategies that retailers can implement to ensure their shoppers are aware of more sustainable options. 
Offer Choices.

The first step is to evaluate each category and make sure there are sufficient sustainable choices available that allow consumers to meet their goals. Many aisles today are a sea of plastic that can give the impression there are no alternative packaging options.
Merchandising

more sustainable products so they can be easily located. The strategy here may vary slightly by category, but generally sustainable products should be merchandised together directly adjacent to the leading brands within their respective category set. This placement will provide an easy comparison and quick awareness of alternatives.
Communication

in store will allow shoppers to discover new sustainable brands. Consumers are often on autopilot when moving through the store and simply will not notice more sustainable choices. Having signage, off-shelf placement, impactful displays, and weekly ad or digital coverage will help disrupt their normal routines. This increased visibility will also help to showcase what initiatives are important to the retailer. 
Closing the availability gap will empower consumers to make the more sustainable choices they are seeking out. They will no longer look at their carts with a slight sense of guilt, but rather pride knowing the small choices they made can add up to have a tremendous impact. An impact that will compound with the retailer-owned initiatives to truly disrupt the cycle between consumption and waste.
About the author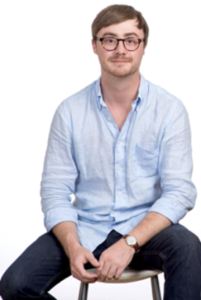 Passionate about bridging the gap between sustainability and excellence, Ryan co-founded Cleancult in 2018 to disrupt typical notions on zero waste living and bring ingredient transparency to the masses, changing how the cleaning industry operates.

After working with numerous social ventures and the leading social impact accelerator in the USA, The Unreasonable Institute, Ryan wanted to combine his love of social impact with design and product excellence, leading to the inception of what is now Cleancult. Ryan holds a Bachelor of Science from Babson College of Entrepreneurship and is still a mentor for the entrepreneurship community there. He's been named a top Colorado Entrepreneur by NFIB, is a TEDx speaker, an author for Conscious Company, and has been a guest on American Express Changemakers.
Simply put, Cleancult's mission is to fix the cleaning industry and redefine clean – from packaging, to ingredients, to efficacy. Cleancult has raised upwards of 10 figures in venture capital, is backed by the National Science Foundation, has 16 patents pending, and has been named a top 250 consumer brand by IAB in both 2019 and 2020. Cleancult is also the only zero waste cleaning brand in nationwide retail stores. Additionally, the brand has also been named a top 20 DTC brand by Business Insider and Similar Web in 2020. Ryan has been featured on CNN, CNBC, Fast Company, Yahoo! and more, and frequently contributes to trade publications as an industry thought leader.

Cleancult is currently distributed in over 4,000 retail doors, including CVS and Kohl's, along with digital availability through the Cleancult website and on Amazon.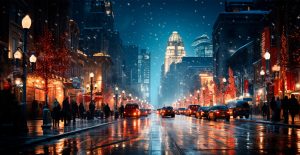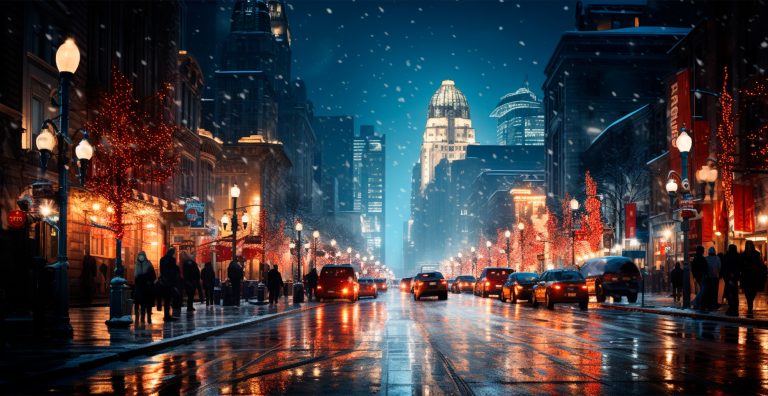 With the holidays fast approaching, new research from Miconex shows that the majority of Americans are keen to support local retailers. 24% will be spending up to $1,000 during the holidays, and 78% worry about finding the perfect gift.
Read More »