By Reese Jones, Writer & Entrepreneur

From 2018 to 2020, QR code usage grew by 96% and seeing that 85% of adults in the United States own a smartphone, the use of QR codes is expected to increase in the following years. Moreover, Paul Skeldon asserts that QR codes are the future of shopping since 40% of consumers said that QR functionalities will incentivize them to shop. Also, four in ten consumers believe that a QR-enabled experience will increase the likelihood of them completing a purchase, and 38% are likely to shop in stores with QR functionality.

With this, QR codes enable small, medium, and large enterprises to market and communicate their brands to consumers by simply asking them to use their smartphones and scan the QR code. But what really makes QR codes advantageous for businesses?


They're Versatile

One of the best things about QR codes is that they can function in various ways. It can be used to lead consumers to the brand's website or social media pages, show buyers the instructions on how to use or clean their products, or even direct consumers to the latest product catalog. Our previous article on the 'Top 5 Tips to Keep Retail Employees Safe' explored how retail technology enables employee and customer interaction with less physical contact.

QR codes for cashless payments are one of the best examples of retail technology today. The Paypers' article on QR code payments revealed that QR code usage in electronic payments in the U.S. will continue to grow between 2020 and 2025. IKEA is one of the brands using QR codes for cashless payments in their physical stores. By simply scanning the QR code on the items you wish to buy, products will get listed in your mobile shopping cart. You then scan a unique QR code at the dedicated mobile check-out lane to pay for the items in your cart just by using your smartphone.


They're Cost-Effective

Because QR codes can be placed anywhere, they are cost-effective when used with other advertising materials. They can also be easily reproduced and included in brochures, billboards, and posters since they're usually created in PNG and JPEG formats. Moreover, using QR codes can reduce printing costs. Instead of printing multiple product catalogs, brands can encourage customers to scan their QR codes to view their digitized catalog directly and conveniently on their phones.

An example of this is L'Oréal's virtual makeup campaign launched back in 2020, which enabled customers to virtually try on their products before purchasing them online. They accomplished this by attaching a dynamic QR code on each cosmetic product that customers could scan using their phones.


They're Perfect for Data Sharing

Since we've established that QR codes are great for various purposes, they are especially useful for brands when disseminating information to customers in a fast and convenient way. Aside from cashless payments and accessible product catalogs, QR codes are also used to share individual information with other people.

The BBC reports that more brands are using digital business cards with QR codes as they allow customers and clients to be easily added to a database. This provides a constant digital connection between the brand and customer. Doorway demonstrates how digital business cards with QR codes can easily be updated, which lets companies change any contact information and offers. The modern consumer doesn't want to be constantly updated by email or messages, and QR codes allow for a much less intrusive sharing of information.


They Give Measurable Results

Lastly, QR codes are easy to track and measure. Unlike in online media, you can't easily and accurately determine the results of offline campaigns. In contrast, QR codes can record engagements and landing page visits by tracking and monitoring the number of scans. With this, you can evaluate the effectiveness of the QR codes as well as determine whether their placements allow better customer reach or not.

An example of a successful and creative QR code campaign was organized in 2012 by a Korean retailer, Emart. The goal of their campaign was to increase in-store sales during afternoons when sales are low, and they were able to achieve this by setting up 3D QR codes that were only scannable from 12 to 1 in the afternoon, which they named as "Sunny Sale." With this unique QR code strategy, more than 12,000 coupons were issued throughout the campaign, and their sales at lunchtime increased by 25%.

With the growing potential of QR codes in the future of retail, businesses can explore various creative ways to make their campaigns stand out from the rest while enjoying the benefits of utilizing QR codes. For more information on the latest retail trends, visit Retailist.

About the author
Rachel James is a freelance writer and entrepreneur. She spends most of her time studying and writing articles about e-commerce trends to help out small-time business owners. When she's not busy talking shop, you can bet she's picking up a new hobby to learn, whether that be pottery throwing or reverse running.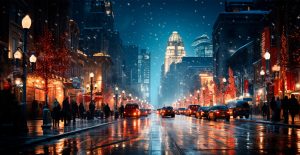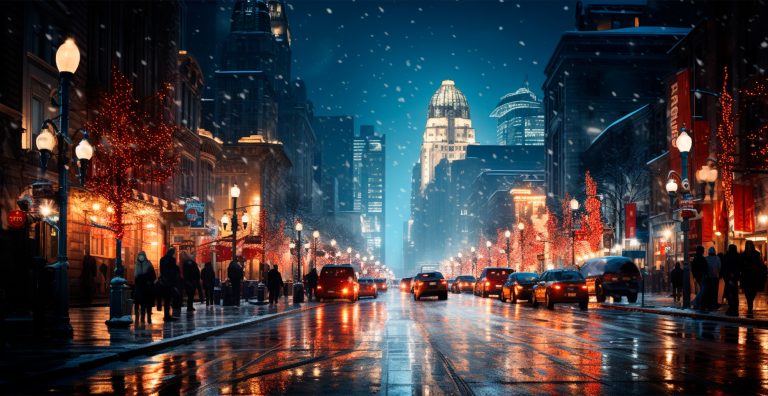 With the holidays fast approaching, new research from Miconex shows that the majority of Americans are keen to support local retailers. 24% will be spending up to $1,000 during the holidays, and 78% worry about finding the perfect gift.
Read More »