Step 6: Get ahead of returns
We all know after the holiday e-commerce purchasing rush comes an influx of holiday returns. Returns increased by 6% in 2021 from the previous year, totaling $761 billion worth of returned merchandise. We can only expect that trend to continue as we move toward the end of 2022 and into 2023's post-holiday returns season.
Our 2022 E-commerce Returns & Exchanges Report found that 96% of consumers are more likely to make a purchase if free returns are on the table, 91% say that the ease of their returns experience impacts their willingness to shop with a retailer again, and 67% say a negative returns experience stopped them from shopping with a specific retailer again. Yikes.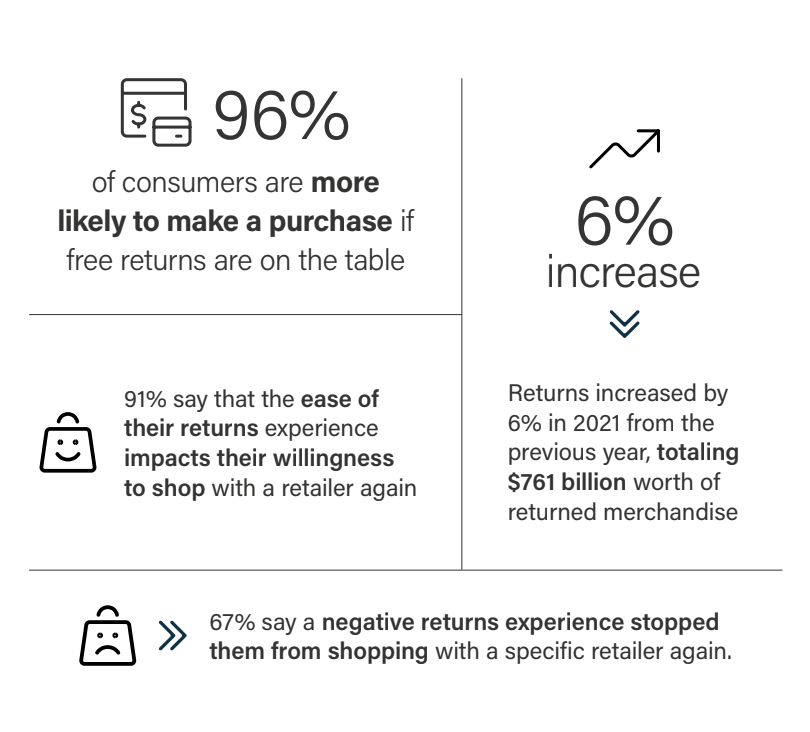 With the increase in e-commerce adoption, hassle-free returns and exchanges are now table stakes. A complicated, restrictive, or expensive returns experience can instantly influence a consumer's brand perception, so it's crucial to simplify the process as much as possible, and communicate openly and often.
You can keep customers at ease from the get-go by providing a clear policy upfront, calling out any seasonally-specific restrictions or special instructions for gift returns and exchanges (Shippo's handy Refund Policy Generator can help you determine the right policy if you don't already have one in place).
You can also generate scan-based return labels to include with packages in case they're needed, providing your customers a more seamless, simple experience. In fact, 30% of consumers prefer initiating a return using a pre-printed label, and 88% are more likely to purchase from an online retailer or brand that includes one of those labels with the shipment. And you can provide this at no extra cost upfront – you don't pay for the return shipping unless the label is actually scanned, making this method of managing returns low-hanging fruit for retailers who want to keep first-time and existing customers coming back for more.
Whichever strategy you decide to implement, take time to at least think about how returns and exchanges play into your overall customer journey — and how you'd ultimately like them to — especially during the busy gift-giving season.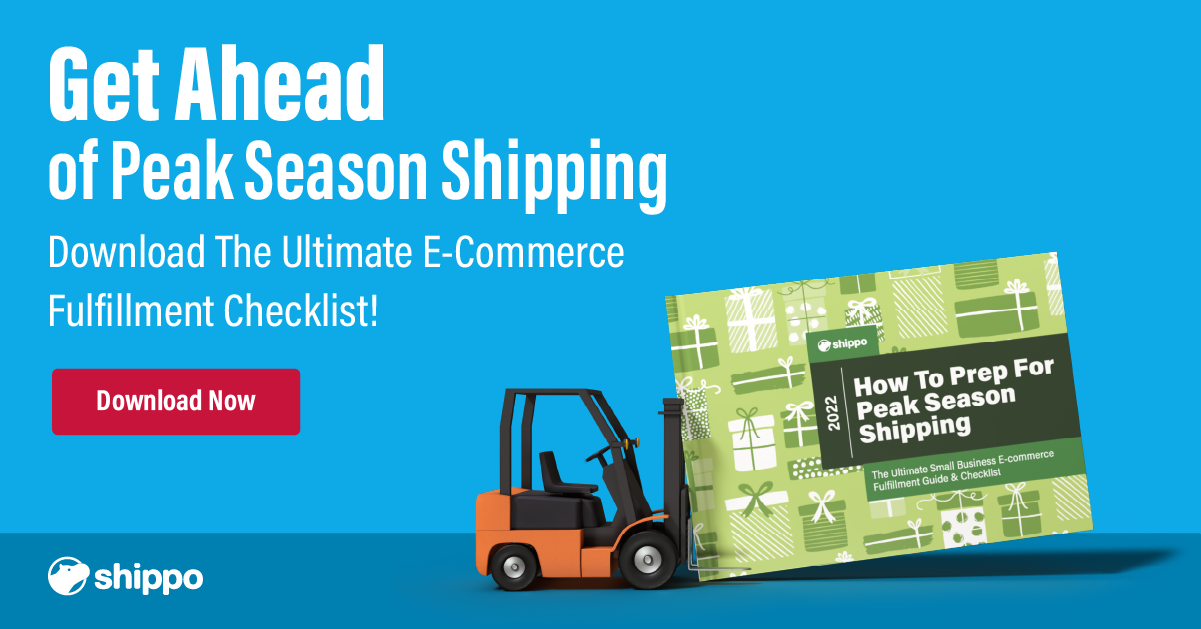 Wrap Your Peak Season Up With a Bow
Preparing your e-commerce business for the upcoming holiday shopping and shipping season doesn't have to be a stressful experience. By checking off these six boxes — each tailored to your specific fulfillment needs — you'll be well on your way to streamlined processes, lower operational costs, increased seasonal revenue, and (most important of all!) happy customers who can't wait to come back for more.
About Shippo
E-commerce is complex. Shipping doesn't have to be. Shippo helps you grow your business by integrating with your workflows, providing experienced support, and connecting you with easy access to the best rates at the most carriers.
• Easy access to the best rates on the most carriers: Access over 85 carriers worldwide and best rates at each, including regional carriers others cannot provide.
• The end-to-end shipping platform for every business: Make shipping a seamless part of your business – connect your e-commerce platform or build our implementation-ready API directly into your workflow, fulfill orders quickly with smart defaults and configurable automations, and gain insights that help you ship smarter with analytics and reporting.
• Support every step of the way: Go with confidence thanks to our experienced customer support, implementation and success teams. We have the shipping knowledge to get you started quickly and keep you up and running consistently.
• Grow into the future with Shippo: You will only ship more tomorrow. Shippo is there for you with 99.99% uptime, a modern tech stack, and all the features you need to create a greater brand connection to your customers and scale to match your highest ambitions.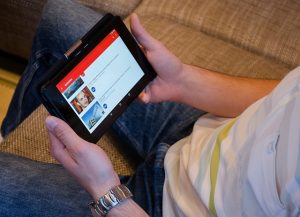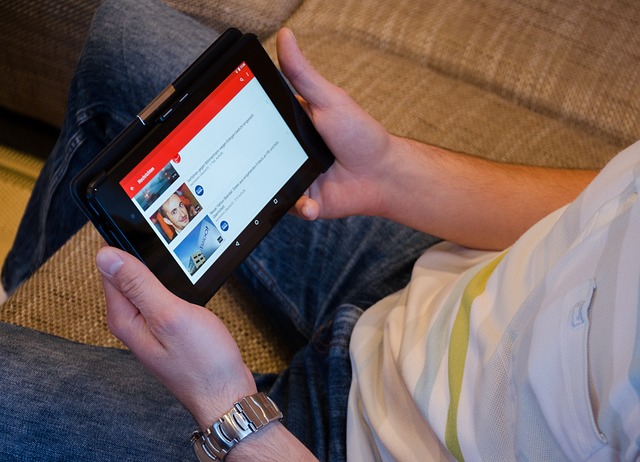 With more than half the global population engaging with social media platforms, Social Commerce is growing exponentially. Derek Chew, the CEO of Fullmoon Digital, explains that agile marketing strategies that leverage Social Commerce have become mandatory for a brand's success.
Read More »