By Retailist Editorial Team
Leading designer, Paul Smith has partnered with CMS, Storyblok to modernize its digital retail presence. To celebrate the business' 50th anniversary, the Paul Smith team set out to transform the way they approach and communicate with customers, re-establish the brand, and rebuild the website. The business wanted a solution to future-proof its online business to remain relevant.
Paul Smith implemented Storyblok within its eight-month deadline, and achieved an increased page speed of approximately 50%, along with higher conversion and revenue rates.
Hannah Bennet, Head of Digital at Paul Smith, says: "When we decided to switch to a headless CMS, we had a lengthy review process of headless platforms, analyzing Contentful, Prismic, and GraphCMS among others. We wanted to find the right mix of composable architecture, easy integrations, ease of use, and flexibility." 
"We found that Storyblok was the most established vendor with great developer support. It also has some fantastic unique features, such as the visual editor. It supports improved performance and provides our teams so much flexibility and freedom. It was an easy decision to make."
Dominik Angerer, Co-Founder and CEO at Storyblok, says: "At a time of economic uncertainty, the role of flexible and efficient marketing with a high ROI is becoming increasingly important as businesses seek to respond to new requirements and trends with agility. 
"Our recent work with Paul Smith is a perfect example of this. The vast capabilities afforded by our headless CMS architecture enabled its legendary brand to achieve a new online look, recreating the customer experience from its unique physical stores."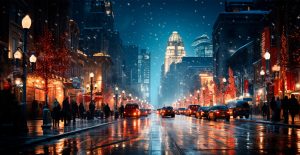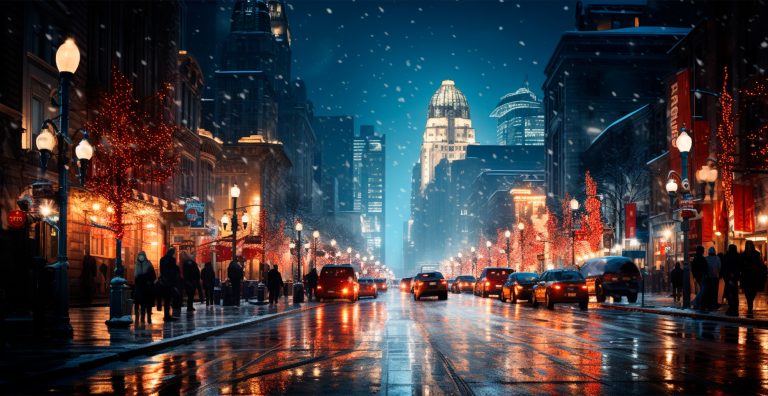 With the holidays fast approaching, new research from Miconex shows that the majority of Americans are keen to support local retailers. 24% will be spending up to $1,000 during the holidays, and 78% worry about finding the perfect gift.
Read More »
By Alexandra Forsch, President, Awin US
Consumers are understandably skeptical about politicians' and businesses' efforts towards more sustainable practices. Swedish climate activist Greta Thunberg summed up this collective feeling beautifully with the above response to the 2021 UN Climate Change Conference. 
And yet despite the skepticism, sustainable commerce drives more customer choices every day – from where they shop to the specific products and services they choose. According to recent research, 53% of shoppers say sustainability is a driving factor in their purchasing decisions. Furthermore, 73% of Gen Z and 68% of millennials report they are willing to pay more for sustainable goods. These figures make every savvy retail CMO take notice.
As a retailer, how do you appropriately join the sustainability movement? Many well-intentioned companies tread lightly around green topics and eco-commerce initiatives. The challenge with pursuing a sustainability agenda or talking about your ecofriendly practices is the terms can be ambiguous.
Should you be a registered Bcorp? Is it enough to offset carbon footprint by planting trees? Should you only buy local, or is it better you buy from businesses eradicating single-use plastics? These questions are complicated further by accusations of corporate 'greenwashing.' And sustainability is just one part of a broader discussion around what it means to be 'ethical' today. Environmental concerns coexist alongside other vital social issues: diversity of representation, inclusivity, accessibility.  
Transforming to a more sustainable business
For today's consumers, conscious commercial actions speak louder than words or labels. Shoppers want brands to proactively demonstrate commitments through how they conduct business. They want to see you do. 
That said, consumers aren't looking for a grand gesture. Loose change can enact big change and there are several small steps you can take for great impact. 
One way is to collaborate with manufacturers and suppliers to identify ecofriendly products on your shelves and sustainable swaps you can make. In the food and beverage sector, for example, retailers are placing additional focus on ensuring sustainable, local growing practices. And in consumables, several merchants are stocking lower-impact 'refill' packages that customers can reuse instead of single-use containers. While this step might seem like a daunting task, it isn't a shift that needs to happen overnight. Look at leading retailer The Body Shop. Currently, more than 68% of its packaging can be recycled. With a goal to have all products fully-recyclable by 2025, it's conducting a review of The Body Shop's whole product portfolio to explore how to increase this percentage in the future – becoming more eco-conscious smartly versus quickly. 
Another way to reduce your company's carbon footprint is across shipping operations. Many brands are collaborating with logistics partners to deliver more sustainably. These innovations include lighter and compostable materials, product packaging that doesn't require an additional box for shipping, reversible mailer sleeves that double as return packaging and 'green delivery days' in which they transport multiple packages at once instead of making a series of trips to the same location. 
One final way you could improve your brand's sustainability is by offering on-premise receptacles to collect disused items (regardless of whether they were initially sold by you) to be recycled or repurposed – especially e-waste, beverage containers and clothing. The partnership between Madewell and Cotton is one successful example of this practice, transforming donated denim into housing insulation and offering customers $20 off a new pair of jeans as a thank you. 
The new wave of partnerships
As a for-profit company, becoming a more sustainable enterprise can't be at the expense of your bottom line. In fact, adopting more ecofriendly practices opens up avenues to connect with that 53% of consumers driven to make sustainable purchases. So how do you reach them? 
One of the best ways to engage with this target audience is via affiliate marketing partnerships. A growing number of affiliate partners (think influencers, bloggers, media houses… even cashback sites and coupon portals) specialize in sustainable and eco-conscious topics, curating recommendations of brands aligned with positive values that consumers can trust to buy from. They see the flexible, controllable nature of the performance-based affiliate marketing model affords a chance to monetize traffic with like-minded retailers while fulfilling their missions.
In these partnerships, you and your team collaborate with these trusted authorities by offering a commission for accountable customer sales and leads, creating relationships that reward sustainability partners when they drive business results for you and help fulfill both their mission and yours.
Such partnerships help shoppers feel part of the drive for a more sustainable world. They empower customers to express their values in their everyday purchases. By buying from you, they demonstrate a commitment to a more eco-conscious future. And this ethical 'alliance' helps drive increased purchases and shopper loyalty over shared values in how you drive future growth. 
Putting a strategy into practice
The first step in pursuing these new eco-partnerships is to acquaint yourself with the many partners anxious to collaborate on a performance basis and whose eco-objectives and equities align with your own. 
If you have an affiliate marketing team, they may already be familiar with some of these businesses. Further, your larger marketing team might have someone passionate about these initiatives who can help guide your efforts. 
If your company's sustainability efforts focus on something other than environmental issues, there are partners also supporting other worthwhile causes. For example, you can work on a performance basis with groups that support active-duty soldiers and veterans, promote universal healthcare access, fund better education, empower individual-level charitable giving, etc. 
Whatever your goals, there are partners ready to help you take action. They align investment with your values, help your business grow and make your customers not only feel better about the initial purchase they make with you but help keep them coming back for more.
About the author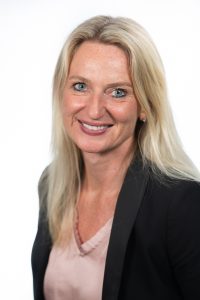 Alexandra Forsch is president of leading affiliate marketing platform Awin. As a seasoned online marketing professional with over 20 years of experience and a proven record of outperforming corporate goals, Alex has a strong background in performance marketing, media planning and buying, online marketing solutions, strategic and financial planning, team building and client relations. She started her journey with us in 2011 as Head of Account Management for buy.at and quickly progressed to lead the full North America operation, developing a high performing team and successful partner network as well as overseeing the US migration of buy.at to Affiliate Window, and later the rebrand to Awin in 2016. In 2019, Alex was appointed President of all US operations when unifying leadership of Awin and ShareASale, with goals to expand upon our strategic solutions offered to clients across both platforms in North America.