By Eric Dahan, Cofounder & CEO of Open Influence
From shoppable livestreams and user-generated content to augmented reality and virtual dressing rooms, the rise of social commerce continues to captivate consumers, direct-to-consumer brands, marketers, and retailers alike. Recent reports from the Influencer Marketing Hub showed just how essential social shopping is to the new customer experience, especially among Gen Z and Millennials. Consumers are not the only ones benefiting—brands now have more opportunities to have authentic interactions with their customers, set up special discounts, and get instant shopper feedback.
So, where are brands seeing the highest ROI on social shopping? For a while, it was Instagram. Privy to customized shopping experiences and brand loyalty, younger shoppers are comfortable with shoppable Instagram Stories, where they receive regular updates via Stories from the influencers and brands they trust and follow. The entire customer journey, once burdensome and time-consuming, can now be whittled down to just a few clicks—from product discovery to in-app payment using Apple Pay or a credit card associated with their Facebook and Instagram accounts.

Influencers are the catalysts driving the social commerce craze
Brands are also seeing the added value in working with Instagram influencers to drive brand awareness, creative content, higher sales, and stronger engagement. Influencers who stand behind a product and can craft a genuine story around brands that hire them receive faster engagement than third-party ecommerce websites.

And brands don't have to shell out as much money as they think they do. Micro-influencers (10K–100K followers) are a powerful tool for promoting productions on a budget. Influencers with fewer than 35K followers get the highest engagement rate (5.3%). In fact, a September 2019 GlobalWebIndex survey found that 20% of millennials and 22% of Gen Zers in the U.S. and U.K. have been inspired to make a purchase based on an influencer or celebrity recommendation. And more recently, in 2021, an online survey based in on U.S. Gen Z and Millennial shoppers revealed:
40% of Gen Z and Millennials interviewed bought something while watching a livestream on a Social Media app
61% prefer "Add to cart" (without leaving the Social Media app), while the other 39% prefer "Buy on third-party website" (leaving the Social Media app)
60% purchased at least one item on their smartphone thanks to social media brands' posts and/or influencer content
46% of these respondents make a purchase at least once a month thanks to social media brands' posts and/or influencer content
Why TikTok ecommerce will take off in the U.S.
While it's clear that social shopping is already succeeding on Facebook and Instagram, the concept is still relatively new to TikTok. In fact, TikTok just recently announced it is testing in-app shopping to challenge Facebook, a feature that is only available in the U.K. at present. The feature consists of allowing brands to have a dedicated shop tab on their profile pages, one that lists products with images and prices. TikTok users can shop directly on the brands' pages and use the storefront to find more information on products available, retailer policies, and shipping and size options. For help and assistance, users are given the option to tap a headphone symbol to message a brand representative within the app.
None of these features are visible to users outside the U.K., but once rolled out in the U.S., TikTok Shopping may just have a leg up on Facebook when it comes to social commerce—mainly due to its younger audience and hilarious bite-sized videos. Consumers usually open inspiration-driven platforms like Instagram and Pinterest for shopping ideas and planning but use TikTok primarily for entertainment. If brands tap into the power of influencers for motivating customers to make purchasing decisions during livestreams while also enjoying added entertainment value, the potential for TikTok's new shopping feature is enormous.

While in-app shopping itself is new to TikTok, this certainly isn't the first time the brand has tested the social commerce waters. So far, TikTok has rolled out shopping features such as allowing users to add ecommerce links to their bios, launching "Shop Now" buttons for brands' video ads, and introducing the "Hashtag Challenge Plus" ecommerce tool, which allows users to shop for products associated with a sponsored hashtag.
Last October, TikTok teamed up on a first-of-its-kind deal with Shopify, allowing merchants there to sell their products on TikTok using "shoppable" video ads. According to Satish Kanwar, Vice President of Product at Shopify, the partnership is aimed to make it easier for Shopify's over 1 million merchants to reach TikTok's younger audience and drive sales. Then, in December, TikTok creators hosted a one-hour shoppable variety show with Walmart, where viewers tuning in were easily able to tap on products during the event and add them to their carts.
TikTok is a global content marketing playground where users, on average, open the app 13 times in 24 hours, and over 71% of Gen Z has an active TikTok account. The lines between online shopping and social media are becoming increasingly blurred—it's only a matter of time before we replace browsing on third-party websites with filling up our shopping carts directly on TikTok.
About the author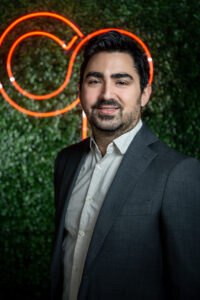 Eric Dahan is a Los Angeles native and serial entrepreneur, launching his first start up in the e-commerce space from his college dorm room. He is the CEO & Co-Founder of Open Influence (established 2013), and a key authority in the influencer marketing space, helping shape the industry since its inception. Dahan has established Open Influence as the premiere influencer marketing company, operating across multiple verticals, platforms, and regions. With an international scope and background, Dahan has successfully piloted its global expansion throughout the United States, Europe, and Asia.
Open Influence has worked with over a thousand of the world's largest advertisers. Its clients include: Disney, Google, Amazon, Facebook, Intuit, SoFi, Unilever, P&G, Coca-Cola, Pepsi, L'Oreal, and Under Armour just to name a few. The Company has been recognized as one of Inc's 5000 list of Fastest Growing Companies in America for three years in a row (2018, 2019, 2020).
Additionally, Dahan has established Open Influence as a thought leader in the fields of Machine Learning and Artificial Intelligence within the ad industry. The Company's predictive analytics tools and entire influencer taxonomy, containing over 10B data points, are state of the art. Its accomplishments have been recognized by Amazon's AWS team and others in the field.
Dahan's calculated approach, technical understanding, hands-on style, and ability to attract high-functioning teams has helped Open Influence achieve accelerated growth with lean starting capital. He is a Forbes 30 Under 30 recipient and Inc. 30 Under 30 honoree.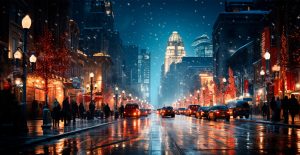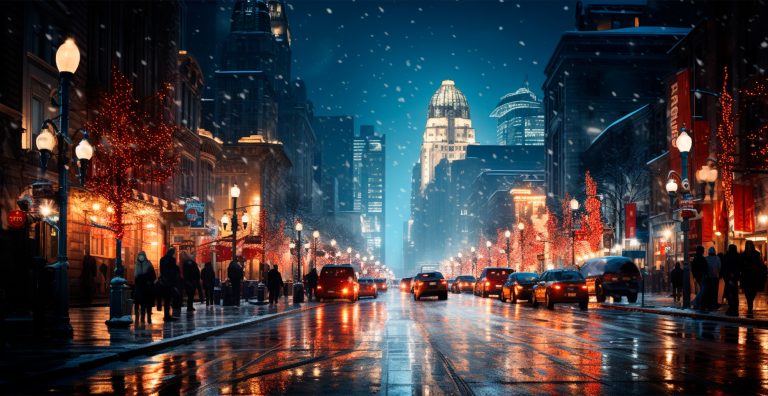 With the holidays fast approaching, new research from Miconex shows that the majority of Americans are keen to support local retailers. 24% will be spending up to $1,000 during the holidays, and 78% worry about finding the perfect gift.
Read More »