By Fabio Caversan
Luxury fashion has traditionally been synonymous with innovation in terms of style, rather than technology. But with emerging digital breakthroughs like AI-driven analytics and customer insights driving a new era of data, high-end fashion brands are embracing the XXL-sized impact these technologies are making across the industry. As these new strategies begin to shape the future of high-end consumer tracking, new tech is suddenly en vogue in today's modern fashion scene.
New digital technologies are making it easy for luxury fashion brands to better understand their customers, streamline inventory management strategies, and improve their online presence across all online channels. These advancements allow brands to personalize customer interactions, enhance in-store experiences, and optimize the supply chain, which improves the shopping journey for customers and brings a new level of efficiency to back-end and behind-the-scenes processes that slow businesses down when done manually. 
As we open a new chapter in the age of digital technology for businesses, let's examine the emerging trends in technology that will shape the success of high-end fashion brands in 2023 and beyond.
Improved data means improved efficiency
The era of manual data analytics, inventory management, and customer service are over. These processes, along with user-centric tactics such as customer targeting and personalization, are optimized and put into warp speed when paired with the proper AI programs. Certain aspects of the retail business, such as tracking customer behavior, used to be a guessing game. Today, with AI, we can immediately gather insights that make adjustments to improve the consumer buying process and even match individual buyers with specific brand products that suit them best. 
There are a number of similar, easy-to-use AI programs that also allow for instant monitoring of inventory, and up-to-the-minute industry forecasts that are based on mountains of data and other digital trends. For luxury fashion brands, learning and implementing these new solutions is a no-brainer.
Ensuring authenticity through digital tech
In the world of high-end fashion, authenticity and brand cachet are king. New digital technology lends brands transparent, traceable methods to track their products and preserve an item's digital identity. Businesses can monitor products and supply chains by creating a physical-digital link that records every stage of production, a tactic that regularly results in improved brand sentiment and a boost in sustainability efforts. Perhaps most importantly, organizations can easily identify counterfeit goods, track previous owners of a luxury item, and advertise exclusivity to consumers by showcasing finite supply that buyers know are 100% authentic.
New methods to personalize the shopping experience
A general rule in retail is 80% of your revenue comes from 20% of your customers. That ratio is even more disparate in luxury fashion, meaning that maintaining a positive standing with their loyal customer base is a requirement for high-end retailers — not an option. Social media and mobile applications have become vital to the success of luxury brands as a way to connect to consumers in new ways. An effective presence on both social and in the App Store leads to opportunities for micro-targeting and hyper-personalization that targets a buyer's interest for limited releases and exclusive offers. It also easily identifies when customers are in specific stores, and delivers targeted offers based on a user's purchasing history and preferences. The most contemporary platforms can even gather customer information through facial recognition software and sentiment analysis. 
Using tech to track consumer behavior
The amount and power of AI-driven customer data tracking is exceptional, but even the most sophisticated tech tools are only as good as the quality of the data collected. Because the shopping experience is so important in the luxury space, the in-store experience remains an essential component of the consumer data collection puzzle. Some of the most interesting and impactful modern data tracking innovations are those that monitor in-store data collection and the individual customer experience. This is key, because brick-and-mortar retail isn't going anywhere. 
More than ever, brands are relying on digital software and social media to track consumer attitudes toward their products, along with providing incentives to third-party partners to share collected data on shared customers. These new methods also include using sensors, computer vision, and RFID technology to measure foot traffic inside and outside of stores. The best data solutions can track conversion rates, monitor inventory, and gauge sentiment, leading to new insights that enhance the shopping experience and improve the overall design of the store. 
Investing in a clearer, better future
We're in a time period where luxury retailers must create seamless experiences for the user — from searching on the web to buying a product in-store. Investing in new technologies that improve the buying experience for customers as well as streamlining data gathering for retailers will build positive brand associations into the future. It also allows brands to cater to individual consumer profiles with tailored products and store experiences designed specifically for their needs. 
It's abundantly clear that in the high-end fashion sector, impactful technology innovation is the next big thing. For decision makers, choosing which tools make operational and financial sense for their business starts with determining how well a solution enables them to:
Learn more about customers

Introduce inventory management strategies

Monitor and optimize the supply chain 

Promote in-store customer engagement 

Create customized, user-specific shopping journeys 

Support brand building efforts across all marketing channels
If that answer isn't clear to you — reach out to an experienced tech partner to help you and your brand decide what's best for your situation and your customers. The future of consumer data is here; embrace it now, then enjoy growth and success later.
About the author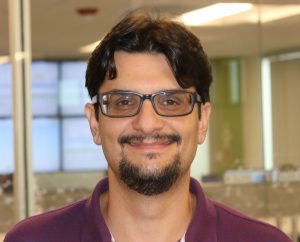 Fabio Caversan is a digital business and innovation vice president at Stefanini a $1 billion global technology company specializing in digital solutions, with locations in 41 countries across the Americas, Europe, Australia and Asia. Creator of Sophie, Stefanini's AI virtual assistant, Fabio has been working with AI since 2003, fundamentally changing the way people interact with systems.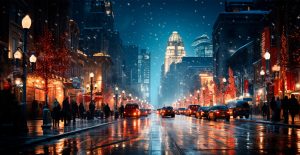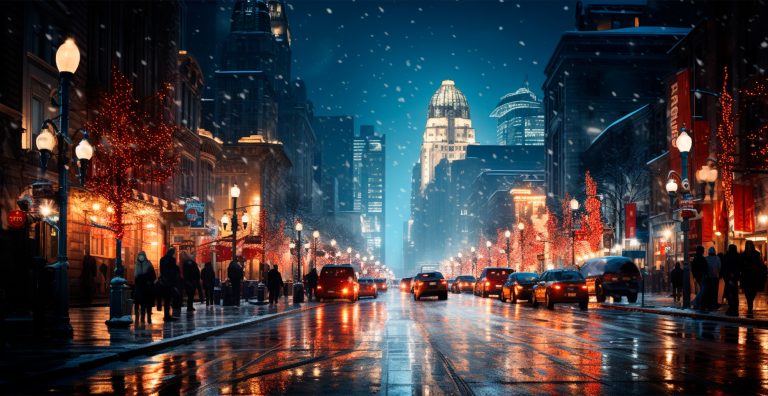 With the holidays fast approaching, new research from Miconex shows that the majority of Americans are keen to support local retailers. 24% will be spending up to $1,000 during the holidays, and 78% worry about finding the perfect gift.
Read More »