By Sarah Neill, CEO & Founder at Mys Tyler
As women navigate the modern world, we are constantly presented with a very narrow view of what women look like, which is reinforced everywhere we look – mannequins in stores, models on the catwalk, multi-million dollar marketing campaigns for retail giants – and all of this is amplified by our social feeds serving up picture perfect, filtered, and posed images.
Fashion by design is exclusive and aspirational, leaving many women feeling as though they need to change to fit in. It's concerning but not surprising that this has left us comparing ourselves negatively to the images we see. Research suggests that only 1 in 4 women feel confident in their body, and most don't feel represented in the world of fashion.
The culture is starting to change, and women are beginning to reject these notions of the ideal woman in favor of self-love and acceptance. This has created a gap between consumer demand and the fashion industry legacy creating a space for new platforms to emerge.
Industry Exclusivity
Most models don't look like most women. To be a catwalk model, you need to be 5'9" – which accounts for 0.2% of the population. Most models are a size 0-2, while the WSJ has just reported that the average size of a US woman has increased from a size 14 to a size 18. To be a plus-size model, you need to be a size 12, even though plus-sizes start at a size 14. To be a petite model, you need to be shorter than 5'7", which is 3 inches taller than average.
Layered upon these stats are the selection of women with the "ideal" body; for instance, a plus-size model may have a flat stomach and an hourglass shape. These photos are created using professional cameras, flattering lighting, and many photoshopping tools. Even when the media is supposedly showing us content that represents us, it still seems unattainable, and that could be making us feel even worse.
Another category gaining attention is the 55% of women in the US over the age of 50. This majority segment has become more vocal about representation, given they have substantial spending power and yet are struggling to find clothes that are age appropriate.
Other areas of representation that need to be considered beyond size include height, age, ethnicity, and ability.
Barriers to Representation
It's costly for brands to develop samples in more than a single size – especially when they are required to shoot content for more than one model. This is because shoot costs are an additional expense. And even if that cost is worn, with only two models, how can you represent all the above attributes? It's very difficult for any brand to solve this.
Crowd-Sourced Diversity
User-generated content has become a viable path for brands – oftentimes created without brand direction. For example, Rent The Runway began collecting reviews of items along with the key body data of the reviewer. This allowed women to search for reviews and see images of the items on a body like theirs. Not only did this help women choose things that were more likely to fit well, but it allowed women to see a diversity of 'models' and, more importantly, see women like them!
Mys Tyler, a new fashion platform launched in 2020, allows women to enter body data and get matched to fashion creators around the world who are the closest body matches. This allows them to see content that is body-relevant and see themselves represented. This crowdsourced approach allows diversity at scale, and users have reported being more body confident as a result of using this platform. Founder and CEO Sarah Neill commented, "Our platform lets women discover creators with a similar body who share their favorite outfits – showing how the clothes fit, how they style them, and where individual pieces can be purchased. Our creators do the job of trying things on for you! Not only does this make the shopping experience more efficient, but it also allows women to see creators with similar bodies who are body confident and stylish, which is a really empowering experience for women."
Inclusivity and empowerment are two of the keystones at Mys Tyler, which can be seen in everything they do. For example, a woman who had recently had a double mastectomy was trying to fill out the Mys Tyler body quiz, and she felt bad that she was unsure how to answer the bra cup size question. She suggested that the platform include 'post-op' as an option – so they did. Other brands may have dismissed her concerns or failed to ask how they could resolve this issue, but Mys Tyler listened and adjusted their methods to tailor to the wide variety of female experiences. Whereas other brands try to fit women into predetermined molds, Mys Tyler is determined to break these molds and create better, more inclusive shopping experiences for all – one woman at a time.
Final Thoughts
If you've ever experienced negative thoughts about your body, know that you aren't alone. Although it might not be widely discussed, it's something that almost all women must deal with at some point in their lives. And remember, we are fighting against deeply entrenched societal norms here. Back in the day, it was normalized for women to be repeatedly told how to act, dress, and look based on what is 'attractive' to the male gaze. We are finally breaking free of these restraints with our own bodies, our own voices, and our own narratives.
The fight is not over; in fact, it has just begun. So, if you're interested in discovering like-minded, like-bodied creators sharing their outfits, be sure to download the Mys Tyler app and join a supportive community of global women today.
About the author
Sarah Neill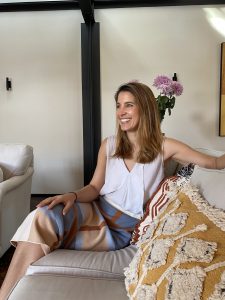 is the CEO & Founder at Mys Tyler, the first social-commerce platform serving up body-relevant fashion content to help women find and buy clothing that fits. She is a serial entrepreneur, who has built and scaled businesses in Sydney and New York. Previously, Chief of Staff at Ultra Mobile & Mint Mobile, Founder & CEO of DOODAD, and VP, Marketing at Boost Mobile.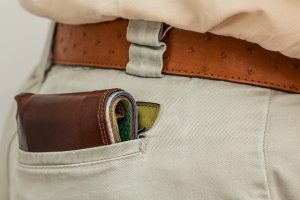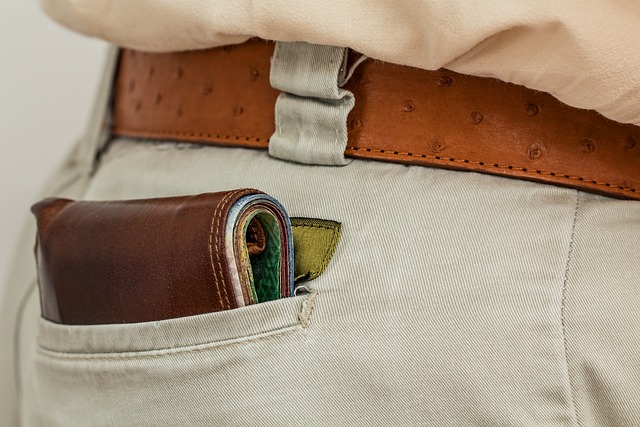 In the battle against inflation, improving operational efficiency is key. By leveraging technology like retail automation software, inventory management or planning systems, and order management platforms, e-commerce firms can streamline their business processes and reduce costs. This can offset the impact of inflation.
Read More »