By Oliver Goulden, Founder of Beauty Brand Incubator Foundersix
The accessibility of ecommerce and marketing platforms, such as Shopify and Klaviyo, means that launching an online retail store is easier today than it has ever been. This has created an explosion of independent brands selling direct-to-consumer that has disrupted the big multinational companies that previously dominated the consumer goods market. Leading the charge are brands that have been founded by celebrities or influencers, taking advantage of their follower count and trying to turn them into customers. So what is it that makes some of these influencer brands successful and others flop?
The Engagement vs. Follower Numbers Debate
One common misconception is the idea that more followers equate to greater success in retail. This assumption hinges on the illusion of big numbers, where an influencer's follower count is often prioritized over genuine engagement or relevance to the category in which they are trying to sell products. However, it is crucial to differentiate between sheer numbers and the actual engagement of these followers. A large following is only valuable if it consists of engaged individuals who are potential customers.
The importance of engagement cannot be overstated. Having thousands or even millions of followers means little if they are not genuinely interested in what an influencer has to offer. Authentic engagement, where followers actively interact, express interest and eventually convert into customers, is the true measure of retail success.
The Consumer Trust Challenge
A significant challenge faced by influencers transitioning into retail is building consumer trust. While a follower may indicate a level of interest in an influencer's content, it does not automatically translate into trust in their retail offerings. In fact, simply having a follower does not guarantee that they trust the influencer enough to make a purchase.
In retail, trust is a currency of immense value. Customers require assurance that the products or services they're investing in are of quality and will meet their expectations. This assurance is not achieved solely through a follower count; it necessitates credibility, authentic reviews, and genuine user experiences. Building trust is a multifaceted process, and influencers must tread carefully in their transition to the retail landscape.
Online vs. Offline Consumer Behavior
A 'like' or a 'follow' on social media does not automatically translate into an offline purchase. The dynamics of online and offline consumer behavior differ significantly. Online, consumers may engage with an influencer's content, offering digital applause in the form of likes and follows. However, their decision to make a purchase depends on a complex interplay of factors, such as product quality, price, shipping options, and trust.
Case studies reveal that there are disparities between an influencer's online popularity and the performance of their retail ventures. While an influencer may boast millions of followers, it doesn't necessarily result in an equivalent surge in retail sales. The transition from online popularity to real-world success is more intricate than it may initially appear.
Limitations of Single-Channel Dependency
Relying solely on one social media platform for retail success can be a risky proposition. Platform algorithms are subject to change, impacting visibility and engagement. An influencer who depends entirely on one platform is susceptible to these changes, potentially jeopardizing their retail business.
Diversification is essential. A holistic retail strategy should include multiple channels for marketing and outreach. While social media is a valuable tool, it should be quickly complemented by other approaches, such as email marketing, partnerships, and even physical retail locations. A diversified strategy hedges against the volatile nature of platform algorithms and ensures a more robust retail presence.
Quality and Consistency of Product
No amount of social media popularity can compensate for subpar products or services. Even with a vast following, retail success is contingent upon delivering consistent quality and excellent customer service. While an influencer's online presence may attract attention, the longevity of their retail venture is determined by the quality of their offerings.
Consistency is equally vital. One-time product success is not enough to sustain a retail business. Customers seek reliability and consistency in the products and services they purchase. Influencers must prioritize maintaining these standards to thrive in the retail landscape.
Moving Beyond Follower Counts
In the era of influencers and digital fame, it's easy to fall into the trap of equating follower counts with retail success. However, the reality is far more complex. The transition from online influence to prosperous entrepreneur demands more than just numbers – it requires engaged followers, consumer trust, an understanding of consumer behavior, diversification, and unwavering commitment to quality and consistency. Influencers venturing into launching their own brands must recognize that their success hinges on far more than the number of followers, and those who master these nuances are poised to thrive in the ever-evolving retail landscape.
About the author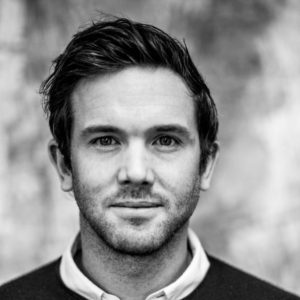 Oliver Goulden, Co-Founder of FounderSix, is a brand builder and creative strategist with a global perspective shaped by his upbringing in various countries. He began his career at Ogilvy in London, contributing to pioneering campaigns like Dove's 'Campaign For Real Beauty.' He later led international brands in Shanghai, established a consultancy in Hong Kong focused on positive impact, and served as Portfolio CMO at KD Capital, guiding teams worldwide. Oli's unwavering commitment to purpose-driven brand-building drives his approach to everything he does.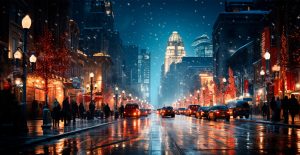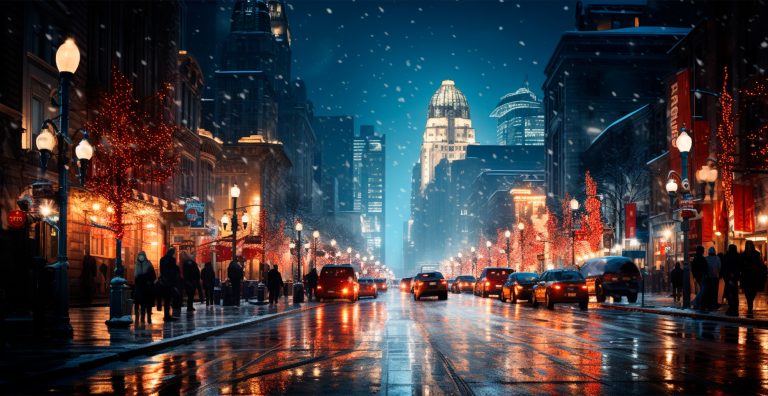 With the holidays fast approaching, new research from Miconex shows that the majority of Americans are keen to support local retailers. 24% will be spending up to $1,000 during the holidays, and 78% worry about finding the perfect gift.
Read More »