By Seleste Lunsford, Chief Research & Strategy Officer, Emissary.io
Retailers have long embraced technology to help increase profit margin, open new markets, and expand market share as consumer tastes evolve. And in the post-pandemic retail world, technology is playing a crucial role helping companies differentiate their offerings and expand their reach. According to a recent executive survey in the retail space by Emissary, 84% of retail organizations are increasing their technology budgets in 2022. Most of this new spend is targeting improved customer experience (CX) and customer insights, but retailers are also focused on strengthening supply chains, improving inventory management, and shoring up security. With challenges in recruiting skilled in-house technology resources, many retailers will also be looking for technology partners that can help them deliver results.
Customer Experience is still King and Queen 
Of the retailers surveyed, 66.7% identified enhancing CX as a top priority this year, especially around omnichannel experience. Companies need to provide frictionless browsing and purchasing that follows consumers through their interactions from online to in-store and back again. But today's consumers expect a good purchasing experience as a minimum, so retailers need ways to differentiate their interactions. How can they provide unique value above and beyond desirable inventory and smooth transactions?
Buyers are expecting experiences more tailored to their preferences but still capable of delighting and surprising them. That level of customization relies on accurate consumer insights. While the industry is still trying to crack the code on how buyers select and choose items, retailers are increasingly innovating with machine learning, artificial intelligence (AI) and data analytics to more accurately predict customer decision-making and meet their needs proactively. As online commerce has become table-stakes, new definitions for omni-channel expand beyond the transaction and into a broad ecosystem. E.g. what happens before the customer buys the hammer? what do they do with the hammer once they buy it?
The Supply Chain is still in Crisis
In the Emissary survey, supply chain management made the top three priority list for 54.8% of executives. Long a concern for cost-conscious retailers, supply chain vulnerabilities came to a head in 2021.  Retails are looking not just to resolve short term hiccups in the system, but to execute on a real-time, predictive planning.  This kind of digital transformation includes coordinating design and merchandising teams with factories, cutting lead times on fulfillment, eliminating out of stock and overstock conditions and increasing a retailers' ability to quickly respond to changes in the market. 
The Devil is in the Data
Underlying both supply chain and CX improvements is data.  Companies have collected decades of transaction detail, but often don't have the tools to turn it into insights, which help them track consumer preferences, increase operational efficiency, and manage inventory more accurately. The broader the ecosystem they operate in (both on the customer and supplier sides) the more data they will have to work with. But they cannot always get to it, cleanse it and analyze it in a way that drives business decisions. Solutions for capturing, cleaning, validating, and analyzing business information are high on their wish list, coming in as priority #3 mentioned by 52.4% of executive tech buyers in retail. 
Security Holds the Line Against Attackers
Lurking under all these priorities is the threat of ransomware and data breaches, which is seen as a top 2022 challenge by 91.9% of leaders across all industries. While retailers are looking to collect and use consumer data for improved experience and planning, they have to maintain customers' trust or risk reputational damage and lost market share. Companies are looking for solutions that help identify and close security vulnerabilities, catch malicious actors before they access sensitive data, and limit the damage they can do if they get in.
Retailers Look for Technology Partners Who Understand Them
While retailers have more tech budget to spend, two-thirds still don't have enough resources and are challenged to hire and retain tech talent – particularly in the emerging tech space.  As a result retailers want more value from their technology partners. Vendors who can act as a true partner and provide innovative ideas and thought leadership will get more attention than those simply focused on product. In fact, 78% of technology purchase decisions depend more on the buying experience than features and benefits. In particular, buyers want to work with people who understand their business from the inside out.
Technology and business objectives are tightly linked.
In retail, companies want to work with partners who can connect technical solutions to non-technical business issues and demonstrate how a solution achieves measurable results. They're using pilot projects to test not only the technology but also how well a vendor can understand and solve their unique challenges.
The skills gap remains wide.
The Emissary research also revealed that, compared to other industries, retailers struggle more to hire and retain technology talent and many lack resources needed for successful technology implementations. As a result, leadership is looking for a balance between in-house, contract, and outsourced skills. Technology vendors can help overcome the talent problem by offering essential guidance for a successful deployment and a plan for the right maintenance skillset. Many retailers may be looking for services engagements as well.
Finding the right solutions takes hard work.
Buying tech can be hard work. Retail technology buyers have to contend with reams of information, competing internal priorities, and a long, complex purchasing journey. But vendors can make it easier for buyers to select the best solutions by aligning their sales efforts to the retailer's process and providing thought leadership, industry insight, and new perspectives on old problems. In particular, retailers are looking for partners who will help them solve challenges today and tackle whatever the market has coming in the future.
Retail success increasingly relies on sophisticated technology on the front-end and the back-end. And companies cannot rest on the innovations of the past. They have more to spend this year, but it's still essential to select the right tech and find the right partners that help them stand out in the market in 2022 and far beyond.   
For further insights on the top issues driving technology spend in the retail sector, you can download the datasheet here: https://emissary.io/retail-vertical/ 
About the author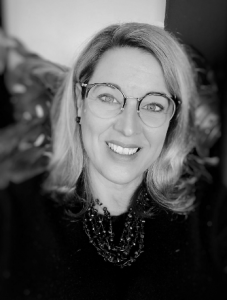 Seleste Lunsford is Chief Research & Strategy Officer at Emissary, the world's leading human intelligence network for sales. An industry leader in B2B sales performance for over 25 years, she conducts original research, distilling the experiences of Emissary's 10,000+ executive advisors into actionable insights for revenue leaders. Emissary connects enterprise sales and marketing professionals directly to a community of 10,000+ talented senior and C-level executives with recent experience at their most important accounts. For more information visit www.emissary.io or email info@emissary.io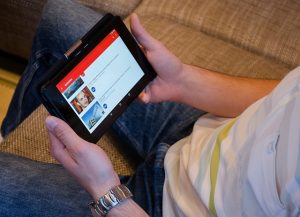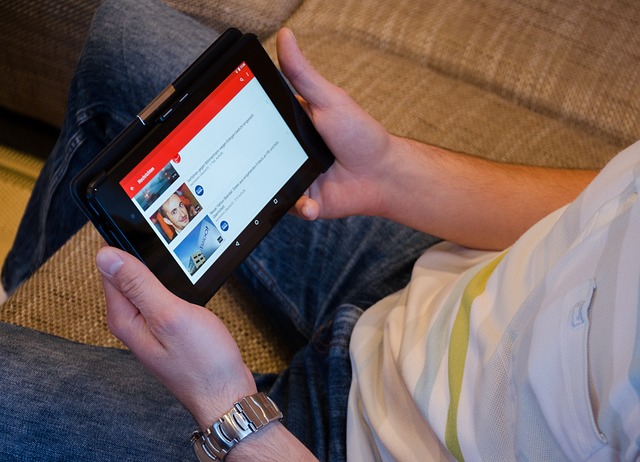 With more than half the global population engaging with social media platforms, Social Commerce is growing exponentially. Derek Chew, the CEO of Fullmoon Digital, explains that agile marketing strategies that leverage Social Commerce have become mandatory for a brand's success.
Read More »