By Jeff DeVerter, Chief Technology Officer, Rackspace
As retailers scrambled to re-adjust during the COVID-19 pandemic to keep their businesses afloat, the need for rapid digital and e-commerce transformation underscored the critical role of the IT department. According to McKinsey, retail saw the equivalent of 10 years' of e-commerce growth just in the first 90 days of the pandemic lockdown. Organizations that had underfunded or undervalued IT turned to their technology teams to rapidly launch and scale solutions that provided a badly needed financial backstop to suddenly shuttered brick and mortar locations. In many cases, it was IT departments' rapid response that saved companies from disappearing permanently.
As we start to return to "normal business" it may be tempting for retailers to return to pre-pandemic ways of thinking, but as numerous recent studies have shown, the gradual migration away from brick and mortar and toward e-commerce channels is likely to continue to accelerate, even post-COVID. As a recent report by Oliver Wyman points out, "While e-commerce still only represented 16 percent of total global retail value in early 2020, it will continue to expand, and ultimately take the lion's share of growth in the retail industry." This continued shift means that now is no time for the C-suite to disengage from IT. Rather, leaders should be looking to solidify and reinforce the bridges they built to IT during COVID.
The Non-Tech C-Suite Has a Better Understanding of Digital Transformation
Happily, our own research shows that the benefits of digital transformation are already starting to be better understood by non-tech C-suite retail executives, with 92% saying that they have a better understanding of the bottom-line benefits of application technology now than they did five years ago. Moreover, 63% of retailers are looking to new technology to respond to customer needs, though less than half (45%) say their company is receptive to how new technology can help them improve the customer experience, underscoring that there is still a long way to go.
At the same time, our survey suggests a growing awareness among retail decisionmakers that failing to modernize legacy applications could not only have negative consequences for customer experience in an increasingly digital world but might also pose other risks to the business over the next two to three years, including loss of business/revenue (67%), employee turnover (50%) and security exposure (50%). Further, 60% worry about the longer-term effects of delaying legacy modernization initiatives on their ability to scale up IT to meet new demands, 54% are concerned about satisfying new regulatory requirements, and 43% worry about reduced customer service levels.
Taken in total, these findings paint a picture of an industry motivated as much by fear as opportunity. But they also suggest that the value of IT to retail organizations is no longer in question across the C-suite.
Where are Retailers Investing in IT?
This all leads to a logical next question: where are retailers spending their technology dollars to have the greatest impact? Our survey suggests that they are prioritizing not just surface customer experience upgrades that benefit customers directly but are also making investments that provide broader long-term benefits to the business. When asked to name the technologies that benefit their businesses most directly – in terms of revenue generation cost reduction – 64% of retail decisionmakers called out AI and machine learning initiatives, 58% identified enterprise software upgrades and 57% answered cybersecurity, while less than half (45%) cited e-commerce. The understanding of the need for IT investment across retail organizations, while widespread, is also quite heterogeneous, with decisionmakers identifying a wide variety of strategic priorities.
COVID as a Catalyst for Change
COVID acted as a technology catalyst for retailers, giving IT leaders a bigger seat at the C-suite table, while allowing them to forge stronger bonds with functions such as marketing, and creating an ongoing urgency for change. The classic challenge with digital transformation is having a catalyst that gets a company started on a transformation journey. COVID supplied this in spades. As we emerge from the pandemic, tomorrow's retail leaders will be those that recognize the role that IT can play and make a long-term commitment to engaging technology leaders in critical strategic discussions.
About the author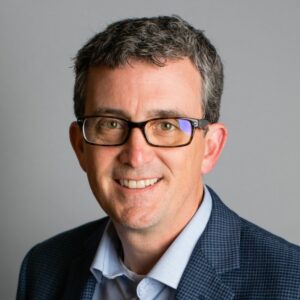 Jeff DeVerter, CTO, Technical Solutions, Rackspace Technology

Jeff has 25 years of experience in IT and technology and has worked at Rackspace Technology for over 10 years. Jeff is a proven strategic leader who has helped companies like American Express, Ralph Lauren, and Thompson Reuters create and execute against multi-year digital transformation strategies. During his time at Rackspace, Jeff has launched and managed many of the products and services that Rackspace offers, as well as supporting merger and acquisition activities to enhance those offerings. Jeff is the father of two young men and husband to his wife Michelle of 27 years. When not at Rackspace or around San Antonio, you can find Jeff doing land restoration on his ranch in the Texas hill country.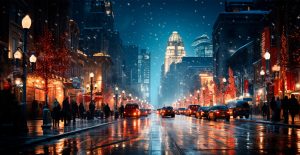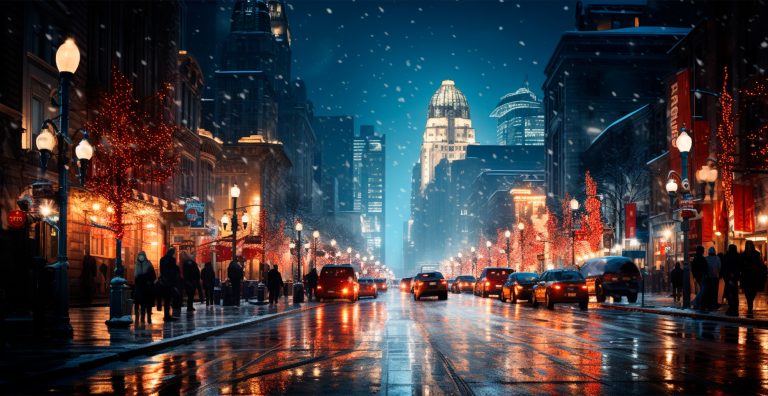 With the holidays fast approaching, new research from Miconex shows that the majority of Americans are keen to support local retailers. 24% will be spending up to $1,000 during the holidays, and 78% worry about finding the perfect gift.
Read More »