By Aaron Peck, CEO of Mothership
The shift towards e-commerce and the promise of immediate delivery continues to transform retail. The automation of last-mile deliveries not only streamlines operations for retailers but also improves the working conditions of truck drivers. But what exactly is last-mile delivery and how does it impact retailers? How can it empower drivers?
Defining Last Mile Delivery 
During the 'last-mile delivery' (i.e. the final leg of the delivery process from a distribution center to the end-user, has traditionally been plagued by a number of challenges). These include: driver shortages, failed deliveries, lack of transparency, route miscommunications, manual processes, and the ongoing fragmentation of the industry. The ever-growing consumer expectations make this final step of the process a substantial chokepoint. 
According to Statista, by 2027, the global last mile delivery market is expected to grow to more than 200 billion U.S. dollars from 108.1 billion U.S. dollars in 2020. The catalyst? The increased number of online orders from ecommerce activity. Automation, and creating centralized systems that swiftly connect suppliers and carriers, allows the process of logistics management and fulfillment to become much more streamlined.As a result, delivery becomes more reliable, and administrative overhead significantly diminishes.
How can brands can make sure that all touch points across the logistics chain are being addressed? Using a centralized system for order management and tracking helps to ensure that all parties are on the same page. Automation also increases efficiency and frees up team member time by reducing the number of manual tasks. By using open standards in software development, various stakeholders, including drivers, retailers, and consumers, can interact to make sure their data is included in one centralized dashboard for everyone to see. The result? A more effective delivery process, fewer wasted opportunities across the chain, and a brighter, smarter way of working for truckers. 
Empowering Drivers and Improving Trucker Quality of Life
Instead of being part of a fragmented system, automation allows truck drivers to become part of rt of an organized, efficient network. This centralized system is then powered by automation, which is the catalyst to making this new system efficient. Step one is centralization, step two is then the automation of manual processes to produce efficiency.This structure minimizes uncertainties, such as idle time and unoptimized routes, leading to more predictable work schedules, better work conditions, and potentially higher earnings. It also benefits drivers through transparency offered by automated systems, with real-time tracking and data allowing them to plan their schedules and routes more effectively.
Making Trucking a More Attractive Job
Data shows that America needs more truckers. The driver shortage is one of the leading issues in the U.S. with an estimated 80,500 drivers needed in 2021, this figure is forecast to reach 162,000 by 2030. By using bespoke technology, retailers can track deliveries in real-time, reducing uncertainties and enhancing the overall service level. It also allows more automated systems that use data to optimize routes, taking into account variables like traffic and distance, to ensure the most efficient delivery path – which could mean less time that truckers are forced to spend on the road and more time with their families. For burgeoning professionals exploring the industry, this shift could prove to make trucking a more attractive option.
A nuance to consider here is that the fact a demand for bespoke technology for retailers in this area exists could prove to be a signal for opportunity. The fact that many retailers are looking to build a bespoke technology highlights the fact that there is not one company or entity to look to when hoping to increase efficiency at all levels. This may be a sign that there is white space in the industry to create an all-in-one last mile system that allows for last-mile delivery at scale.
Looking Ahead: The Value of Automation
Automating last-mile deliveries offers a win-win scenario for retailers and drivers. It removes unnecessary ambiguity throughout the supply chain and makes sure that retailers, truckers, and all key stakeholders involved are more confident that a delivery will be on time. It serves as a smart response to meet growing consumer expectations empowering drivers and promoting a more efficient and integrated logistics chain. As we look toward the future, the automation of last-mile deliveries stands as a cornerstone for a more responsive and dynamic retail industry.
About the author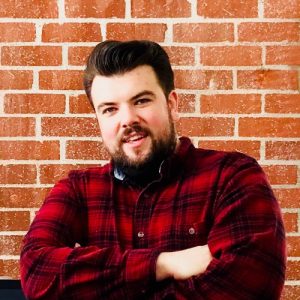 Aaron Peck is the Founder and CEO of Mothership, a local freight marketplace leveraging technology to build reliability and same-day delivery at scale. Aaron is a former Founder of Skurt, an on-demand car delivery service acquired by Fair.com, and Y Combinator-backed Beatdeck. Before moving into tech, he was signed to Interscope Records.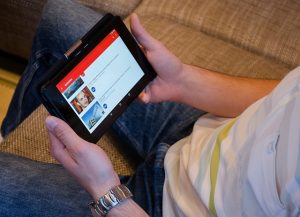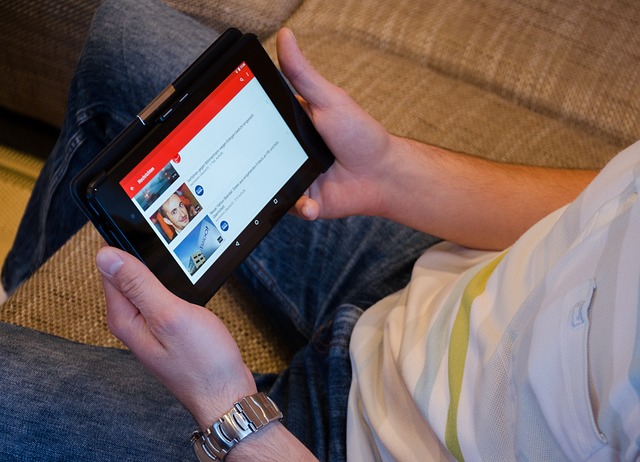 With more than half the global population engaging with social media platforms, Social Commerce is growing exponentially. Derek Chew, the CEO of Fullmoon Digital, explains that agile marketing strategies that leverage Social Commerce have become mandatory for a brand's success.
Read More »