By Mikel Lindsaar, CEO and Founder of StoreConnect
Running a small business can be exciting and liberating. Being in charge of your own destiny and fulfilling your purpose to help others is often a driving force behind the creation of many small businesses. 
Of course, making a profit, providing for your family, and looking after your staff and customers are also important priorities. Perhaps the biggest frustration that Small Business Owners have with their e-commerce is that solutions often place a strain on limited time, money and resources. 
Small to Midsize Businesses (SMBs) punch above their weight and collectively the more than 33 million SMBs in the USA are responsible for employing over 61 million Americans – a whopping 46.7% of all private sector employees.
This fact belies the reality that most small businesses are, by definition, lean operations with only a fraction of the resources, people and time of larger corporates. They are the David to the heavyweight Goliaths and captains of industry.
Yet, they are incredibly important, contributing 44 per cent of the overall Gross Domestic Product (GDP).
Whilst we're not necessarily talking shoe-string budgets, there certainly is rarely any fat in an SMB budget to waste money or effort.
Unfortunately, whilst the front end of e-commerce works reasonably well, and allows even the smallest of operations to sell products and services online, the back end of operations isn't anywhere near as pretty.
In fact, in the 6th Edition State of the Connected Customer Report, Salesforce found that the number #1 frustration consumers have with organizations is a disconnected experience. 
This frustration echoes the actual situation inside businesses, who struggle to get their multiple systems to speak to each other, and as such, do not have a single source of truth, or view on the customer – meaning they cannot provide the connected experience that consumers seek.
This leads SMBs to patchwork solutions where they are taking up valuable time and resources paying staff to provide this connected experience, or to get disparate systems to speak to each other. 
In a 2022 report, Statista noted that organisations are reporting the use of up to 130 SaaS applications in their business. (https://www.statista.com/statistics/1233538/average-number-saas-apps-yearly/)
In another report, Forbes reported SMBs using an average of 7 SaaS applications. (https://www.forbes.com/sites/forbestechcouncil/2021/10/29/smbs-are-relying-on-saas-more-than-ever-opening-opportunities-for-technology-merchants/)
SMBs have been promised more efficient and profitable business from the implementation of technology. The truth is this promise has not been delivered. 
Not yet anyway.
Complicated, disconnected and frustrating.
The outcome is that many SMBs are actually operating further from the customer than ever before. Or at least, this is what customers are reporting.
This is a crying shame, as the superpower of SMBs has always been their ability to be close to their customers. The ability to treat each customer individually and offer them a human-centered, personal and satisfying purchase experience has long been where small businesses can outcompete the larger faceless organizations. 
Recent economic trends of inflation and rising interest rates are all placing even further pressure on the bottom line, and SMBs are looking for a better option.
In fact, some are saying that e-commerce – as it exists today – is dead. 
SMBs are calling for better solutions where they can recapture their niche of highly valued seamless customer experiences. The promise of e-commerce is now being delivered in a new category of online business – Customer Commerce. 
Customer Commerce is commerce that puts the customer front and center again. It delivers a seamless experience because the solutions being offered are based on a single source of truth. 
There are no more multiple systems that won't talk to each other. Instead, Customer Commerce solutions are built on a single platform, with all the required functionality that an SMB needs to conduct business – from marketing to finance, operations to customer service, the entire business sees only one source of customer data. 
As a result, the company can provide that connected experience the customer seeks.
The State of the Connected Customer shows us that providing this outcome for customers is going to be beneficial for SMBs:
88% of customers say good customer service makes them more likely to purchase again.

Nearly half of customers — including three-fifths of millennials — are willing to pay extra for better customer service
It is accepted wisdom that loyal customers are more profitable customers and the longer they stay the more profitable they become.
Customer Commerce will reduce costs for companies – allowing them to deploy staff to higher-value activities that are customer-facing. This leads to better loyalty, leading to better profit. 
The early years of e-commerce have been an adventure, and revenue through the online channel continues to grow apace. With the advent of Customer Commerce, the promise of more profitable operations for 33 million SMBs and a better experience for their customers is now being delivered.
That represents a win-win for all concerned. 
About the author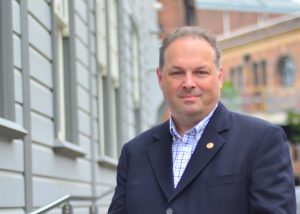 Mikel Lindsaar, CEO and founder of StoreConnect, is an experienced technology entrepreneur whose mission is to infuse small and medium-sized businesses with the power to be successful in eCommerce 3.0 and scale to meet growing demand. Small businesses can't waste time setting up their business on a platform only to repeat the process by changing platforms when they want to scale, nor do they want to waste time figuring out how to integrate multiple platforms. StoreConnect (built on the World's Number 1 CRM, Salesforce) gives clients a complete, powerful, configurable eCommerce and CRM solution where they can manage their website, online and in-store sales, provide amazing customer service, run all their digital marketing campaigns, and have up-to-date detailed metrics, reporting and full understanding of their customer. They were awarded Salesforce's 2021 International Partner Innovation Award of the year for the Retail sector and are changing the ease with which small businesses are run ─ with a manageable price tag. StoreConnect is Time. Well spent. Visit getStoreConnect.com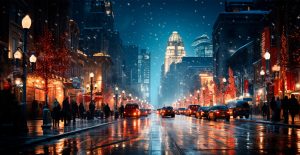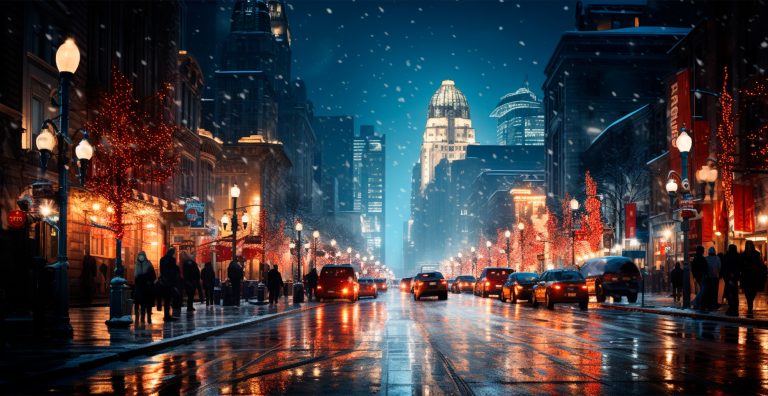 With the holidays fast approaching, new research from Miconex shows that the majority of Americans are keen to support local retailers. 24% will be spending up to $1,000 during the holidays, and 78% worry about finding the perfect gift.
Read More »