By Gabe Larsen, VP Growth, Kustomer
Retail has experienced a monumental shift over the past decade and the pace of change is accelerating. This has been fueled by the success of DTC disruptors wholly committed to remaking the online retail experience. These brands thrived during the dark days of pandemic lockdown by delivering the types of goods and services consumers wanted, but also by making the buying experience easier and more enjoyable. Knowing that the retail giants would always win when it came to price and speed, they set out to differentiate themselves by creating truly exceptional customer experiences.
Why did the retail experience need reinvention and what's next? It used to be that many products — CPG, health and beauty to name a few — were almost always sold via a third-party retailer. If you wanted a bag of potato chips you went to a grocery or convenience store, if you wanted a health supplement you went to a pharmacy, or if you wanted new make-up you would visit the cosmetics counter. It was most likely a one-size-fits all product with little room for personalization. And it typically relied on the consumer to visit a physical location to secure the actual product.
But today's DTC brands have completely rewritten the rules and there's no going back. They've created an experience out of the shopping process, understanding their buyers and tailoring products to meet their needs. And, they are thriving. Brands like Frito-Lay have created a special DTC site, Snacks.com where consumers can choose from more than 100 of their favorite products. Care/of has created a more personalized experience for purchasing vitamins and supplements. Beauty brands like Glossier have technology that helps shoppers find the perfect shade for their skin, without ever having to enter a storefront. The list goes on and on. By 2022, the number of DTC e-commerce customers will hit an all-time high of 103 million with conferences and events popping up for this new breed of retailer.
Well before 2020 triggered a seismic shift in the retail industry, brands like Away, Ring and UNTUCKit, were disrupting the landscape by creating a better customer experience, delivering high value goods directly to buyers and attracting a loyal following of vocal advocates. They understood something that others didn't. Consumers were tired of being treated like a number, subject to repeated questioning, delays and uncertainty, and shuffled into generic buying experiences. They knew that if they took their products directly to the buyer it could be a level of personalization and service never before experienced. By cutting out the middle man they could deliver customized, high touch experiences combined with top quality goods and services to capture customers for life and demand higher margins.
The world's best DTC brands figured out how to create a customer service strategy that truly put customer needs first. To do so, they had to start by understanding why the current system was broken and how to best repair it. Here's what they discovered:
Customer service is about people, not problems.
Today's leading DTC brands understand that customers need to be treated like humans, not tickets. Kustomer data found that the top three attributes customers value in a customer service agent are: empathetic service, personalized service and quick service. An agent who is slow to respond to a consumer query, or who answers a routed conversation without knowing anything about the customer's shopping history or prior interactions, can be a deal-breaker for customers. Our research shows that 41% of consumers switched brands due to lack of personalization, and an astounding 96% of consumers will leave brands after a high effort customer service experience. By delivering an experience that is highly empathetic, personalized and efficient, brands can build more authentic connections with customers that keep them loyal, engaged and coming back for more.
Customer service agents need support too.
As important as the customer is, today's brands also recognize that they need to provide support and tools for its customer-facing employees. Providing agents with the information and technology they need to deliver on-demand service is critical. This means automating low-level support with the help of AI to free up agent time for more complex issues, and using chatbots to deliver faster response times and better agent utilization. And with 51% of customer service agents saying they spend most of their time on mundane tasks, AI-enabled technology and chatbots can help customer service agents deliver consistent, high-value service.
Technology must create a unified, seamless experience.
The most successful DTC brands understand the critical importance of technology in driving a unified customer experience. They know that traditional companies' reliance on the "Frankenstack," a combination of disparate hardware, software, and service providers stitched together into a single technology behemoth, creates unhappy employees and customers, and throws obstacles in the way of efficiency and effectiveness. Instead, these brands use a unified stack that is customer-centric and guides each customer on a journey designed to meet their individual expectations. This kind of technology platform allows them to be where customers are and deliver on-demand service, using a complete view of the customer and the power of machine learning and automation. Now, when a customer contacts customer service, the agent can respond, greet the customer by name, properly diagnose the problem, and resolve it — creating a personalized, yet friction-less experience.
There's no denying that the DTC revolution has reshaped how retailers think about doing business and what consumers expect from brands. The pandemic accelerated this trend, elevating what the hottest DTC brands already knew about creating a totally new kind of experience for their customers. As DTC newcomers and traditional brands embrace these learnings and understand that customer service is about people, not problems, they will be well-positioned to innovate and create higher caliber experiences that deliver happy customers, happy agents and happy businesses.
Brands interested in learning more about the emerging modern customer experience can register for the Happy Shopping Conference on June 24th.
About the author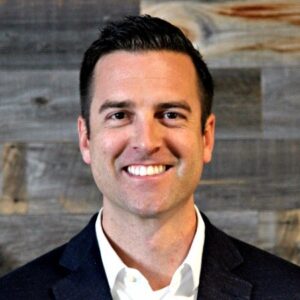 Gabe Larsen, VP of Growth, leads Kustomer's worldwide marketing efforts, including advertising, brand, communications, demand, and digital. Prior to joining Kustomer, Larsen held leadership positions at XANT, Gallup and Goldman Sachs.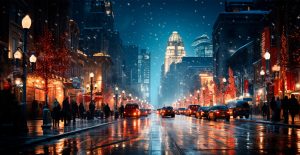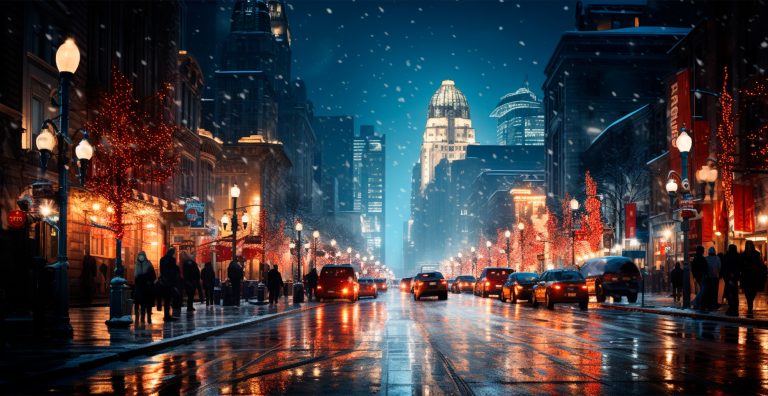 With the holidays fast approaching, new research from Miconex shows that the majority of Americans are keen to support local retailers. 24% will be spending up to $1,000 during the holidays, and 78% worry about finding the perfect gift.
Read More »