By Lindsay Moore, Vice President Partnerships & Customer Success, Marketplacer
Marketplaces are about to have a moment.
Not the big behemoth marketplaces like Amazon or eBay or Alibaba, though they're as big as ever, what I'm talking about are independent, owned, third-party marketplaces that center around a common interest or desires.
According to Shopify's "The future of eCommerce in 2021" report, marketplaces account for half of all global eCommerce sales; the top 100 marketplaces raked in $2.67 trillion in global annual sales combined.
And, while 75% of participants of an eCommerceGuide report had purchased a product on Amazon in 2020, around 55% bought products from other marketplaces. Read that, other marketplaces. Amazon is not the only game in town.There is a growing emergence of interest in a different kind of third-party marketplace that's part of a broader retails and business strategy.
There's no question the pandemic was very good for some ecommerce and marketplace plays with millions of new shoppers turning to online sources to find what they needed. McKinsey published an almost too-hard-to-believe statistic: The rate of ecommerce penetration in the US grew by 10 years in a 90-day period in 2020, reaching around 33%.
Do you know what marketplace saw one of the highest growth by percentage in 2020? Drizly at 300%. That's right, a year in quarantine drove an already successful marketplace into the stratosphere because it catered to a specific need. It wasn't trying to be Amazon.
Drizly is focused on solving one problem – our need for alcohol on demand, something many of us contributed to in a year of quarantine. What Drizly demonstrates is at the core of why marketplaces, especially curated ones, are about to have a revolution and here's 3 reasons why:
Low barrier to entry for owned marketplace
The ability to build proprietary technology and commit resources to maintaining a marketplace, especially one with goods fulfilled by third-party suppliers, has traditionally been reserved for companies with deep pockets. The advent of headless marketplaces, an offshoot of headless commerce, a separation of the front end and back end of an ecommerce application; and API-driven connected commerce has created out-of-the-box solutions and faster go-to-market capabilities than ever before.
During the pandemic Marketplacer worked with a restaurateur with an idea to connect the high-end dining segment of the hospitality industry with Melbourne locals via chef-prepped finish-at-home delivery options to help the venues keep revenue up while providing locals with their favorite menus at home. The result was a customized marketplace called Providoor, which was turned around in just five-weeks and scaled from zero to processing tens of thousands of orders within mere months. This wouldn't have been possible ten years ago, let alone five.
Technology innovations across the industry are responsible for this acceleration. Shopify and Salesforce Commerce Cloud are eco-system examples with technology plug-ins that allow for rapid deployment and acceleration. We're seeing eCommerce operators getting more and more savvy with how they integrate with various connectors and capabilities to best create a positive customer experience.
Be it expanding beyond four walls of inventory, conducting drop shipping at scale, frictionless experience for shoppers, or corralling data and applying it more efficiently to drive revenue and attract new customers, getting up and running with an idea has never been easier, and without the million dollar commitments. This affords experimentation to identify the best growth strategy forward using a crawl, walk, run on-ramp approach.
Shoppers want a curated experience
Let's go back to Drizly for this example. They offer a wide selection of beer, liquor and wine. As marketplace operators look for ways to increase growth, one approach is curating additional products that enhance the experience. In this instance, Drizly isn't just about alcohol delivery but entertaining. Drizly offers a gift option to send a nice bottle for a celebration when you can't be there in person.
Imagine if you had the option to include a set of champagne glasses, or a packaged basket of snacks. How much extra in sales could be picked up? This applies to new marketplaces being formed and especially established ones looking to grow.
We've seen this experimenting with endless-aisle, to great success. An example is SurfStitch, a popular online lifestyle products destination serving Australia and New Zealand, but with a customer base that extends beyond. During the pandemic SurfStitch set out to broaden their product catalogue to grow revenue and expand its value proposition to customers. The goal was to easily grow vendor, product and category count, for a further curated "coastal living" experience.
Tapping into API-led marketplace platforms enables quick turn-arounds in building out robust third-party marketplaces, now taking just weeks what used to take months or years. SurfStitch's marketplace launched in just 40 days and featured a bespoke integration into their existing ERP platform which, coupled with Salesforce Commerce Cloud, creates a seamless feed of products. The result was rapid onboarding of new vendors, a 300% increase, that dramatically increased product range for shoppers and has driven promising revenue returns.
Desire to support special interest
While, yes, shoppers do appreciate the find-everything-under-the-sun shopping sites, they've also got a case of the fatigues. Many have voiced desire to instead spend their dollars with independent marketplaces, retailers or artisans and move away from one-stop-shopping with a company that made obscene money off the pandemic.
As we have seen demonstrated in statistics over the past decade, a trait of Millennial and Gen Z shoppers is that they like to put their money where their mouth is and that means seeking out opportunities to support businesses and causes that matter to them. A study by Euclid found that 52% of millennials prefer to shop at retailers that align with their values, and that stat is a drop in the bucket of evidential points.
Black-owned businesses are another community that shoppers are actively looking to discover and support. The U.S. Chamber of Commerce cites "Google Trends Data from 2020 showing a 300% increase in searches for "How to find Black-owned businesses in your area" from June 1 to June 2, 2020; similarly, searches for "Black-owned restaurants near me" also shot up by 300%." This is a perfect example of a need for a scalable third-party marketplace solution to connect interested buyers to interested sellers, and help them build their business in the long run with repeat customers.
Recently announced SHOP CIRCULATE, is a collaboration between: Combs Enterprises, Sean Combs' portfolio of businesses; Salesforce; Deloitte; and our company, to create a curated digital marketplace that allows consumers to discover and buy products exclusively created and sold by Black entrepreneurs. SHOP CIRCULATE aims to provide Black businesses with a platform to reach global audiences and empowers consumers to shop the world's best Black-owned brands.
The business idea evolved from a company called The Nile List, a popular digital community that connects consumers with Black-owned brands online, that was acquired by Combs Enterprises and serves as the foundation for SHOP CIRCULATE.
In closing, if you want to become that unified destination; the place your customers return to again and again, you need an effective, scalable third-party marketplace platform that consolidates a market, allows for range extension, creates a community for your customers and unifies the commerce experience for them. This, in turn, will generate modern revenue streams for your business and produce valuable data and insights that will ensure your marketplace success.
About the author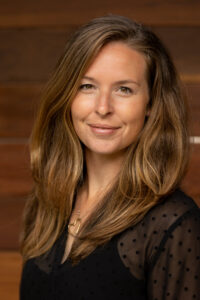 Lindsay Moore is currently Vice President of Partnerships & Customer Success at Marketplacer, driving partner and customer growth across the Americas. Lindsay has spent her career growing ecommerce tech companies with emerging technology. Previously Lindsay was Senior Vice President of Alliances & Strategy at Zmags. Starting her career at SeeWhy, she established and ran their Partnerships & Customer Success teams, playing an integral role in their acquisition by SAP. She is actively on the Zmags Advisory Board and the Salesforce Partner Advisory Board. Lindsay lives in Raleigh, NC where she is an active equestrienne showjumper.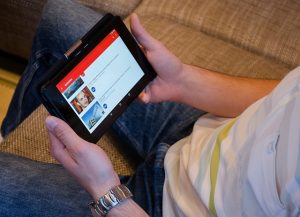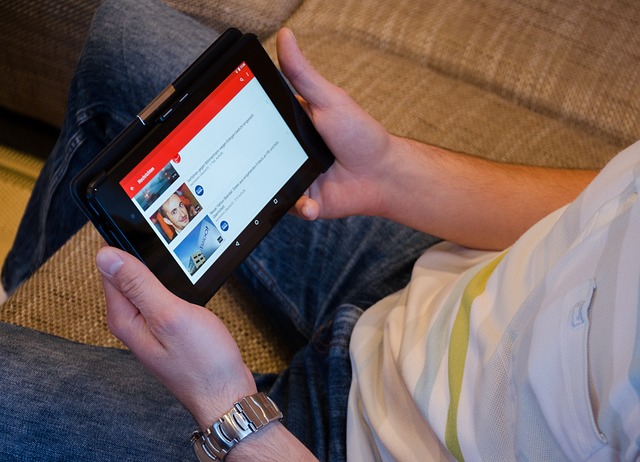 With more than half the global population engaging with social media platforms, Social Commerce is growing exponentially. Derek Chew, the CEO of Fullmoon Digital, explains that agile marketing strategies that leverage Social Commerce have become mandatory for a brand's success.
Read More »