By Nik Korba, Scott Swanson, Founder of Bonder 
The reality for retail, however, is that customers who have begun to visit stores again are expecting something other than business as usual. Their priorities have changed, and retailers who want to re-establish relationships need to understand and address the new expectations.
The Evolution of Digital Retail
Prior to the pandemic, digital retailing happened on a store's website. Now, the lines separating digital retailing from the activity that happens in the brick-and-mortar space are blurring. It seems that shoppers who were forced to rely on digital spaces during the pandemic prefer to keep one foot there.
Some are referring to this blending of online and in person as "hybrid shopping." For many shoppers, it means doing research online before coming into stores. Other examples of this hybridization include the growing interest in buying online and picking up in store (BOPIS) and the practice of purchasing products online, but returning them to stores — rather than shipping them back — when a return is needed.
Scott Swanson is a Silicon-Valley veteran and global infrastructure consultant to some of the world's largest and most influential corporations. He is also the founder of Bonder, the world's first Location-Based Communication Platform and a tool that will be invaluable for retailers as they seek to succeed in the world of hybrid shopping.
"Bonder's platform brings people together online, offline, and in real-time for meaningful human interactions, immersive retail experiences, professional networking, and community and business building," explains Scott. "It puts powerful tools into both retailers' and buyers' hands, deepening the customer engagement and elevating service well beyond today's current buying experience."
When a shopper enters a store, Bonder shows them each department and the staff who are available to help in those departments. Questions or concerns can be sent directly to employees, prompting either a digital or in-person response. This type of technology empowers retailers to provide an exceptional in-store experience that is driven through a digital tool. It allows shoppers to get the help that they need, find the products that they want, and access discounts that save them money.
Helping Retailers in Rebuilding Relationships
For retailers, building relationships with customers is a big part of the in-store experience. Pandemic-related closures did more than put those relationships on hold; in many cases, they erased them all together. As stores start opening again, retailers face the challenge of rebuilding those relationships.
"The main thing that brick and mortar has that Amazon and all the online sales outlets don't have is the human experience," Scott explains. "When shoppers come into a store, there is a human being handing me something and saying, 'Listen, if you need anything, call me. I got you.' The challenge before retailers right now is bringing that back. They need to bring people together, allowing them to connect more efficiently, and allowing them to have more human and interactive experiences. I think that's the path to restoring faith in retail."
Another major challenge that retailers face in the post-Covid landscape is meeting new customer expectations with less human resources. Reports show that retail was one of the industries hardest hit by the Great Resignation. Retailers who lost employees during the pandemic may not get them back, and those who are still on the job may be looking for better opportunities.
"When your workforce is thinning out, it is hard to provide a good customer experience," Scott says. "People are walking into stores, not finding the help they need, and having a frustrating experience. They're not happy, which makes it much easier for them to take their business elsewhere."
Technology like Bonder provides solutions for retailers who are struggling with staffing. It gives customers an always-on connection with staff.
"Bonder lets the customer know that staff is there and that they can help," Scott explains. "The platform helps retailers manage employees in a way that makes a small staff team look and perform like a bigger one."
Customers who made a shift to online shopping during the pandemic are returning to stores with the expectation that their in-person experience will be just as convenient and efficient as e-commerce. Retailers face the challenge of either delivering on those expectations or giving shoppers an even better reason to visit stores.
"Post-pandemic, retailers need to ask themselves honest questions about what they are willing to do to deepen the relationship they have with their customers," Scott says. "They need to ask themselves, 'Are we really, truly connected to our customer? Do we know them and do they know us? What is their experience like when they come here? Do we give them the tools to find, to buy, to get what they want, when they want it? And when they leave, are they still a part of who we are?' Retailers now have the tools to evolve in a way that empowers them to meet customer expectations. The next step is choosing to use them."
About the author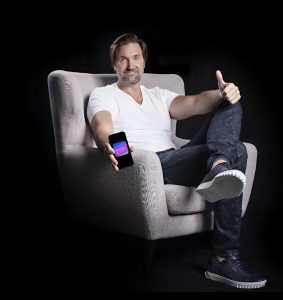 Nik Korba is a storyteller with more than 30 years of experience helping others to find their voice, capture their story, and share it with the world. He has served as a screenwriter, ghostwriter, news writer, novel writer, songwriter, and blog writer. A graduate of the University of Miami with a degree in Screenwriting and English Literature, Nik served as Editor of Money Laundering Alert before joining the writing team at Otter PR, which was named the fastest-growing PR firm in the United States by O'Dwyer's "Top PR Firms of 2022" report.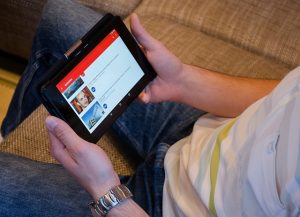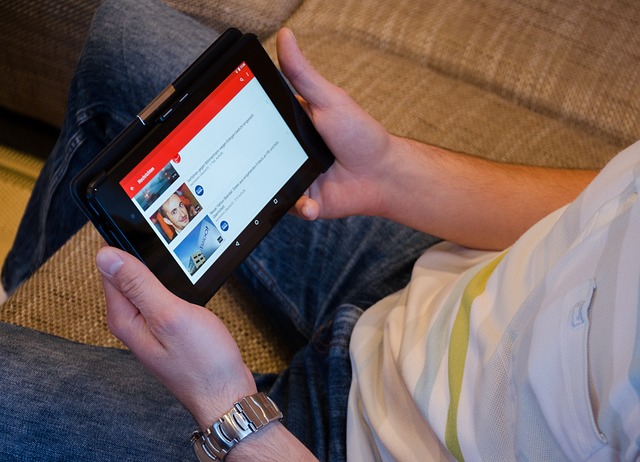 With more than half the global population engaging with social media platforms, Social Commerce is growing exponentially. Derek Chew, the CEO of Fullmoon Digital, explains that agile marketing strategies that leverage Social Commerce have become mandatory for a brand's success.
Read More »