By Retailist Editorial Team
Social media platforms like Facebook, YouTube, Instagram, Pinterest, and TikTok boast 4.9 billion worldwide users, a number expected to rise to 5.8 billion by 2027.1 This represents more than half of the total global population.2 Social media users aren't tied to a single platform, either. The average user regularly accesses six to seven platforms every month.1 With that many eyes on social media, it's no surprise it's the new storefront. Derek Chew, CEO of Fullmoon Digital, explains that Social Commerce is growing exponentially and has become essential for companies that want to stay relevant in a fast-paced global economy.
Chew clarifies, "Social Commerce highlights people's desire to purchase less from brands and more from the community, moving through creators and influencers, buying directly from the person versus a big box. Marketing agencies must adapt and pivot quickly as shopping and influencer trends are changing faster than ever."
Social Commerce puts products and services in an audience's social feed, making payment effortless, building brand awareness, and capitalizing on consumers' in-the-moment shopping impulses. The Social Commerce market is growing more quickly than the eCommerce market, with an estimated compound annual growth rate of 25%.3 In 2021, global Social Commerce sales totaled $492 billion and are expected to reach $1.2 trillion by 2025.4
This trend is particularly prominent with millennials and Gen Z shoppers, who comprise 50% of the world's population.3 Over two-thirds of these groups says social media is integral to their online shopping process, and 64% purchased something through social media within the past year.5
Social platforms' social, entertaining, and conversational nature seems central to the meteoric rise of Social Commerce. As users are engaging with social media to be entertained and connect, human-first content that is more authentic with less of a sales influence is the most effective.6
Chew elaborates, "Social Commerce success comes from being authentic with your audience. Consumers want to feel connected to your brand. The question is how you can stand out. You're competing with viral, funny, and entertaining content. So, how do you drive people to the purchase line? The key is to do it in a way that's authentic to you and your brand."
Agility is essential in the eCommerce landscape. Digital agencies with complex approval processes or who schedule and post weeks in advance are missing opportunities to capitalize on rapidly changing trends. With its attention-grabbing short-form video content and skyrocketing ad revenues ($11 billion in 2022), TikTok is one platform that demands agencies adapt to keep up.7
However, it is well worth the effort as the social algorithm transforms the linear sales funnel into a potentially infinite loop.
"Brands have to be more agile and closer to their community. Social Commerce, by working with influencers and creators, helps keep their teams lean," Chew explains.
TikTok's recent launch of TikTok shop, allowing marketers and content creators to sell right on the platform without linking to a third-party website, lets consumers buy in seconds.
Cayla Ridley, Influencer Strategist, says, "TikTok Shop is revolutionizing the eCommerce landscape by enabling brands and influencers to seamlessly integrate shopping experiences into their content. By activating TikTok Shop, brands can tap into the viral potential of TikTok's engaged audience, making it possible to turn viral moments into sales opportunities. This is a game-changer for marketers and influencers looking to convert their TikTok audience into paying customers."
As a digital agency that tailors marketing strategies for each client, Fullmoon Digital embodies the agility required to succeed in an evolving global marketplace.
About Fullmoon Digital
Fullmoon Digital Media, founded by Derek Chew, a former early Yahoo! employee, is one of the few 100% independent digital marketing agencies in the United States. The firm is cross-functional, with deep experience in media planning and buying, digital consultancy, SEO, digital strategy, programmatic, analytics, performance marketing, paid media, social advertising, and creative. They push the envelope of what is possible in terms of marketing and technology, all the while providing best-in-class digital marketing service to their "pack" of clients. For more information, please visit www.fullmoondigital.com.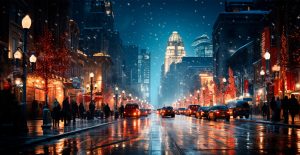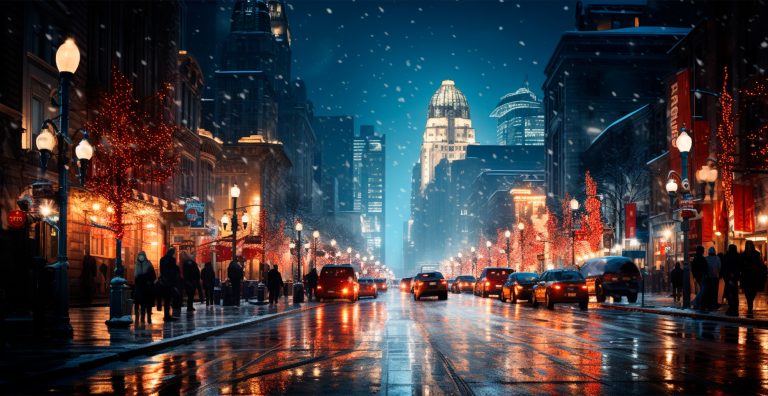 With the holidays fast approaching, new research from Miconex shows that the majority of Americans are keen to support local retailers. 24% will be spending up to $1,000 during the holidays, and 78% worry about finding the perfect gift.
Read More »