By David Hutchinson, Vice President of Marketplaces at NP Digital
This year has brought about significant changes to the world of shopping and marketplaces, revolutionizing the way consumers interact with ads and ad content. Paid media professionals are no longer limited to search engines and social media when it comes to advertising; instead, they must keep an eye on the growing interest in ads within shopping platforms. Social media companies and advertisers, despite seemingly opposing goals, have found common ground with the emergence of shoppable ads and social commerce, making the purchasing process seamless for consumers. This paradigm shift has also given rise to a paid media trend that's growing in popularity in 2023—non-endemic advertising—which enables brands not directly related to a marketplace to leverage its advertising potential.
Understanding Non-Endemic Advertising
Non-endemic advertising refers to the practice of brands advertising on marketplaces where they do not sell their physical products directly. Traditionally, marketplaces like Amazon were primarily attractive to brands selling physical goods. However, with the introduction of Amazon's Sponsored Display advertising service, non-endemic brands such as manufacturers, healthcare providers, and insurance companies have found a new opportunity to tap into the advertising potential of the platform. These self-serve ads come with simplified setup processes and no minimum spend requirement, making it more accessible to a broader range of businesses.
Benefits and Challenges of Non-Endemic Advertising
For non-endemic brands, the allure of advertising on marketplaces like Amazon lies in the massive audience reach and exposure it offers. While they may not sell physical products on the platform, they can still leverage the vast consumer base to promote their services or create brand awareness. This opens up new possibilities for businesses that previously felt excluded from marketplace advertising.
However, as non-endemic advertising gains traction, it leads to increased ad competition, not just among non-endemic brands but also for the established endemic brands that have been advertising on the platform. 
Non Endemics can have deep pockets. Imagine a homeowner insurance product, they can target people buying moving equipment and they do not have the razor thin margins of an endemic. Their cost per acquisition is therefore higher and the influx of new advertisers like this can drive up ad costs, necessitating more strategic planning and budget allocation.
Navigating Non-Endemic Advertising on Marketplaces
For brands looking to venture into non-endemic advertising on marketplaces like Amazon, several factors should be considered. Firstly, retailers offer access to their up-to-date first-party data, allowing advertisers to better target their audience. However, this benefit may come with trade-offs, as third-party tracking is not always straightforward or permitted.
Additionally, some retailers may have their own programmatic platforms or partnerships with external platforms, requiring advertisers to adapt and learn new systems to manage their programmatic buys effectively. While the scale of these retailers presents tremendous opportunities, it's essential for advertisers to understand that these marketplaces should complement their existing programmatic efforts rather than replace them entirely.
Preparing for Big Shopping Days
As brands observe the changes in marketplace advertising in 2023, they should gear up for major shopping events like Prime Day, Black Friday, and Cyber Monday in the following ways:
Increased Preparation: Brands are investing more time and effort in preparing for big shopping days by increasing their advertising budgets well in advance. This approach allows them to capitalize on the browsing phase and identify potential customer interests.

Real-Time Monitoring: Brands are closely monitoring their campaigns hourly during major shopping days to gain insights into consumer behavior, spot trends, and make necessary adjustments to their strategies.

Focusing on Genuine Deals: Advertisers are becoming more aware that sales are most likely to happen on products offering genuine deals, encouraging them to structure their promotions accordingly.

Understanding Media Formats: A comprehensive understanding of various media formats and their respective roles is helping brands craft more engaging and effective ad content.
The year 2023 has ushered in a remarkable transformation in the world of shopping and marketplaces. The increasing prevalence of non-endemic advertising on platforms like Amazon has opened up new avenues for brands that were previously excluded from marketplace advertising. With shoppable ads and social commerce on the rise, consumers can now seamlessly purchase products on their favorite platforms like Facebook, Instagram, and TikTok. Paid media professionals must adapt to these changes, closely monitoring and strategizing within the evolving marketplace landscape to stay ahead of the competition. As brands prepare for significant shopping events, effective preparation, real-time monitoring, and an understanding of media formats will be crucial in optimizing their advertising efforts.
About the author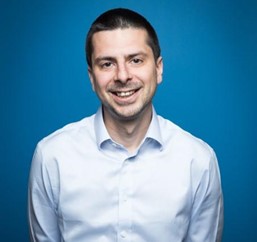 David Hutchinson is the Vice President of Marketplaces at NP Digital, a recognized retail media expert driving integrations within the digital marketing mix as ecommerce and retailers open media channels. With nearly 20 years of experience in Paid Search, SEO, Retail, Marketplace, and Affiliate marketing, Hutchinson develops frameworks for seamless integration, seizing emerging opportunities in marketplaces with companies like Amazon, Walmart, and Kroger. His specialty lies in helping clients leverage retailers' cookie-less data for effective consumer engagement and brand enhancement using SEO, social, and UX strategies within retailer platforms. 

Prior to NP Digital, Hutchinson held marketplace leadership roles at Covario, iProspect, Dentsu, and Molzi by Brainlabs.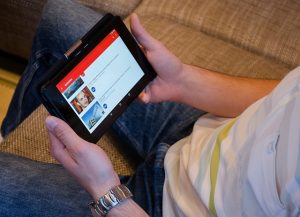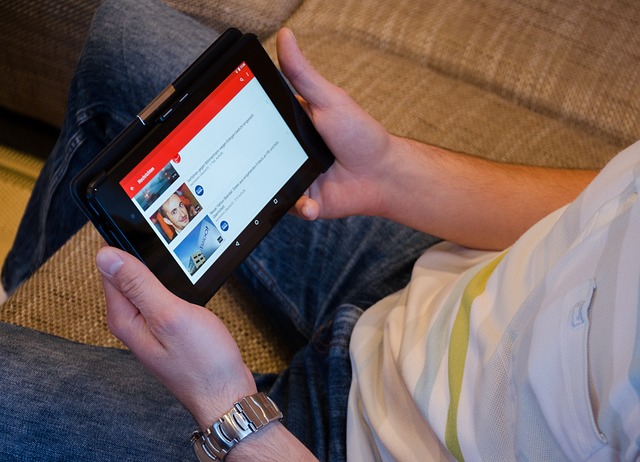 With more than half the global population engaging with social media platforms, Social Commerce is growing exponentially. Derek Chew, the CEO of Fullmoon Digital, explains that agile marketing strategies that leverage Social Commerce have become mandatory for a brand's success.
Read More »