By Joseph Schlossberg, Vice President of Global Sales – Sourcing Solutions International
Over the last few years, consumers have become increasingly concerned about the retail fashion industry's environmental impact. Many savvy apparel retailers have responded by reducing their carbon footprints, encouraging the reuse of their products, highlighting their sustainable fabrics, and incorporating recycled materials.
But there's another way retail apparel stores can and should go green — by shifting their attention to what their clothing is hanging on.
The Problem With Conventional Hangers
Quite simply, conventional hangers are bad for the planet. As most apparel retailers already know, plastic hangers in stores are usually discarded after their garments are purchased. 
Research has shown that 85 percent of plastic hangers end up in landfills. That's 34 billion hangers per year, an amount that could fill the Empire State Building 20 times over. Considering each of these hangers costs money itself, retailers are basically paying to throw mountains of plastic in the trash. 
Meanwhile, consumers are becoming increasingly conscious of environmental issues. Indeed, surveys show that customers expect corporations to prioritize sustainability and accept social responsibility for their environmental impact. Some consumers will even accept 60 percent higher prices for environmentally conscious products. 
Importantly, members of younger generations are particularly interested in buying sustainable options and supporting the companies that make them. With time, these consumer groups are expected to become increasingly dominant in the marketplace worldwide.
Carbon Emissions Of Fashion Retailers
Many brands are already switching to sustainable hangers. This may be due in part to new legislation and UN initiatives, which have raised awareness of the major steps that businesses of all kinds need to take to combat climate change.
According to a recent McKinsey & Company report, retailers can meet their carbon emissions targets by addressing how their products are manufactured, packaged, and transported. As the authors write, these emissions "can account for 80 percent of the total carbon footprint for many companies and as much as 98 percent from home and fashion retailers."
For this reason, the report recommends retailers immediately start understanding the role of sustainability in consumers' purchasing decisions, testing green products, and being transparent about their carbon footprint, among other things. The good news is that multiple types of sustainable hangers already exist to help reduce apparel retailers' carbon footprint.
Green Hangers
While different retailers have differing requirements for their hangers, a wide range of green hangers exist that can meet the needs of each.
The first option is hangers that use less plastic. These hangers are thinner and weigh less than conventional hangers, but can also be stronger and more durable. An added advantage is that, because they weigh less and take up less space, more products can be shipped in the same amount of cargo room as previously, reducing shipping costs and carbon emissions per unit.
Collapsible Hooks
Another innovation is hangers with collapsible hooks. Conventional hangers with rigid hooks take up a lot of space and create large empty pockets in boxes. By collapsing the hook to the side, the box can be up to 25 percent smaller and more compact. This reduces storage costs.
It also reduces shipping costs. Thinking on the scale of a container ship, taking up 25 percent less room for the same amount of product means dramatically more efficient transportation. That's the difference between 58 cubic meters and 43 — a difference of 15 cubic meters. If your products ship via plane, the Dimensional Weight (DIM) Factor drops from 1.98 to 1.36.
But that's not all. Once the clothing reaches the retail store, these slim hangers also mean more items can fit on a single rack.
Paper And Hybrid Hangers
How about hangers that don't use plastic at all? Paper and fiberboard hangers are now available that can be customized to retailers' specifications. These can even be made from recycled materials or post-consumer waste (PCW). Another great thing about these hangers is that they are biodegradable, recyclable, and compostable.
Not ready for just paper? Hybrid hangers offer a practical alternative. These hangers have a plastic hook with a paper body, which only takes 15 percent of the plastic a conventional hanger would use. The paper portion of these can be composed largely of PCW or recycled material.
Again, these kinds of hangers tend to be much more efficient than conventional hangers, allowing more clothing to be stored, transported, and displayed in less space.
Responsible Manufacturing
The most sustainable hangers are the result of a sustainable manufacturing process. That's why retailers should also consider the emissions that go into making the hangers.
Most hanger manufacturers ship materials from elsewhere before fabricating their hangers. To cut down on emissions and decrease the carbon footprint, look for those that offer vertical operations, making hangers from beginning to end in close proximity.
In addition, responsible hanger manufacturers monitor their production process and reuse materials as much as possible. They also track and control their water usage. When considering which hanger manufacturers to support, keep these important criteria in mind.
Green Hangers Capture Market Share
Next-generation sustainable clothing hangers are the solution to apparel retailers' hanger problem, and they're available today. As more and more consumers come to expect — indeed, even demand — sustainable options, green hangers will help your business not only survive, but also capture market share.
About the author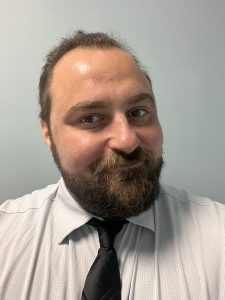 Joseph Schlossberg is a Vice President of Global Sales at Sourcing Solutions International. Sourcing Solutions International is a one-of-a-kind supplier that manufactures both hangers and packaging for the apparel/retail industry. The company proudly works in partnership with some of the largest and most well-known retailers and apparel brands, providing paper/plastic/hybrid garment and accessory hangers, labels, hang tags, packaging, and RFID solutions.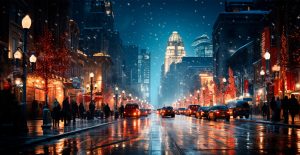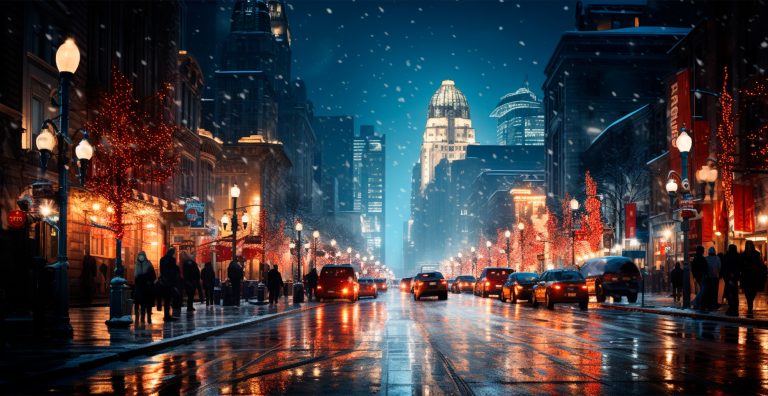 With the holidays fast approaching, new research from Miconex shows that the majority of Americans are keen to support local retailers. 24% will be spending up to $1,000 during the holidays, and 78% worry about finding the perfect gift.
Read More »