By Mark Bollman, founder of AF Spaces, and Mark McMillan, COO of AF Spaces
While the country has re-opened in most areas, the retail real estate industry, which faced many challenges even before the pandemic, continues to struggle in many locales.
Landlords, particularly in harder hit urban retail corridors, are struggling to fill first-floor vacancies. Many retailers who renegotiated their leases during the pandemic are now faced with back rents becoming due and/or added on to their current monthly payments. While retail leasing rates have come down in certain markets, new retailers entering the marketplace are still reluctant to pay high rents. Many risk-averse brands are reluctant to sign longer-term leases without first verifying return on investment.
Many of the retailers that have disappeared in recent years were not quick enough to adapt to changing consumer trends. They were overly leveraged or just couldn't keep up with online competition. The new generation of retailers are more lean, efficient and digital. E-commerce has fundamentally changed the way consumers shop and continues to grow; however, will it maintain the year-over-year growth we have seen over the last several years? While the pundits differ on their growth predictions, the most successful brands need an omni-channel sales model, including physical stores.
Previously digitally-native venture backed DTC brands are rolling out physical stores/showrooms across the nation. Customer acquisition costs are skyrocketing as a result of stiff online competition. The early DTC brands like Warby Parker and Bonobos pioneered this concept. Now brands who previously only sold online, whether mattresses, exercise equipment or apparel, are following suit. E-commerce has revolutionized the way consumers shop, but at the end of the day, most transactions still take place in brick and mortar stores.
The keys to success for both landlords and retailers in this new and evolving era lie in adapting to the changing needs of new and existing retailers, eliminating the arduous friction filled lease-up cycle and automating the transaction process. Additionally, new digital platforms are now providing communities of retailers direct access to landlords nationwide looking to fill retail vacancies.
Expectations for new retailers and brands entering physical retail these days are changing as well. Many are no longer willing to sign traditional long-term leases, especially in expensive markets. There is a huge financial risk and just because a
store or concept is successful in one neighborhood, doesn't mean it will work in another.
A growing trend among retailers is to verify or "test drive" a space through pop-ups/short-term deals (3-18months) through license agreements. While there are pros and cons for both the landlord and tenant, it allows brands and retailers to validate a location before taking on a riskier and expensive traditional long-term lease.
Even with the new and changing needs of traditional and new retailers, the retail real estate industry has been slow to adapt. The traditional lease-up cycle is an arduous and still somewhat analog process that doesn't necessarily work well with the growing trend of short-term leasing. Additionally, there is no centralized marketplace or listing service for retail vacancies. For residential, office and industrial properties, there are some excellent online platforms available, but for retail real estate, it is very fragmented.
Automating the entire process is the future. Prospective tenants and brands should be able to view, sort and filter vacancies with a few clicks, have access to virtual tours, schedule viewings online, submit offers, upload certificates of insurance and sign documents digitally.
This growing digital transformation trend of commercial real estate will not only streamline the leasing process, but will also more easily connect retailers with landlords and their retail vacancies, something that has been lacking in the retail real estate industry for years.
For the new wave of brands and retailers entering the marketplace, this means a plethora of opportunities in the covid age to experience the growth physical retail can bring to their existing sales channels. Fashion and lifestyle brands, from Schott to Ball and Buck, or DTC only brands can leverage these retail vacancies nationwide to their advantage in order to "test drive" spaces, negotiate shorter-term leases and find the best locations.
For owners and landlords this means lower vacancy rates, increased revenue and lower internal marketing and legal costs. These lower vacancy rates also benefit existing/surrounding tenants and the increased revenue and extra savings lower overhead and increase productivity.
New streamlined digital processes offer tremendous growth opportunities for retailers and landlords as they navigate the new world of commercial retail real estate in the post-covid era.
About the author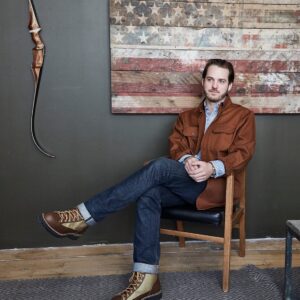 Mark Bollman is an entrepreneur and founder of AF Spaces, the digital marketplace connecting commercial landlords with retailers, and Ball and Buck, the tailored outdoor menswear brand. He has been redefining the modern marketplace since he first introduced the American Field platform. Through AF Spaces he is building a community of the nation's leading retailers, enabling brands to grow more efficiently and effectively than ever before.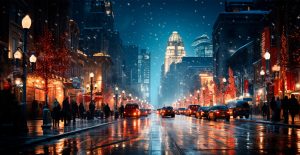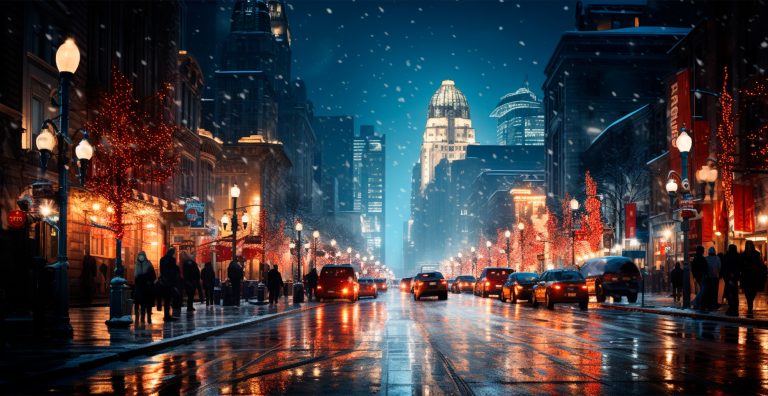 With the holidays fast approaching, new research from Miconex shows that the majority of Americans are keen to support local retailers. 24% will be spending up to $1,000 during the holidays, and 78% worry about finding the perfect gift.
Read More »