By Sander Roose, Founder & CEO of Omnia Retail
Online retail appears to be the antithesis of environmental sustainability objectives, with a significant amount of additional packaging, transportation emissions for the purpose of rapid delivery, and the rising rate of product returns ending up in landfills. Along with offering customers the convenience of online purchasing, e-commerce also raises several environmental concerns. 73% of consumers indicated they would be willing to alter their purchasing behaviour to lessen their environmental impact; clearly, sustainable e-commerce has stopped being merely a trend and is now a desirable strategy for many companies. Indeed, in 2010, consumers received 1 parcel every 64 days, but 10 years later this number had almost quadrupled to 1 every 12.5 days.
Sustainable Technology
Increasingly, more online retailers are thinking about how a circular strategy – with the aid of digital technology – might lessen their environmental impact and assist customers in doing the same. E-commerce already has certain environmental advantages, such as paperless transactions, quicker order-to-delivery, and lower carbon emissions, with online purchases proving to emit up to 4 times fewer carbon emissions than in-store shopping. However, adding more technologies to an already green purchasing cycle increases these advantages.
To produce sustainable items that are used and reused, e-commerce retailers must first understand customer behaviour. By using data and analytics they may better understand consumer behaviour and rethink packaging and delivery strategies to cut waste and emissions. On average, a single parcel contains 130-230 grams of packaging and padding material, as well as 40% of air. However, packaging can be reduced to ensure more efficient delivery of multiple parcels.
Speaking at Omnia Retail's Price Points Live event in Amsterdam, Heleen Buldeo Rai, a researcher at Université Gustave Eiffel, noted that reusable bags are more eco-friendly after just a few use cycles, and retailers should be encouraging and educating their consumers to reuse packaging wherever possible. She added: "By 2025, about 30-50% of everything we buy will be done online. And so, it is time for us to look at ways to organise the e-commerce supply chain in a more sustainable way."
There are also more eco-friendly alternatives for every means of transport in the e-commerce chain, Heleen explained. For smaller deliveries with a lesser amount of parcels, cargo bicycles are the perfect solution. For larger retailers with more parcels, electric vans are the ideal approach, and autonomous vehicles, such as drones, perform well in delivering items to outlying areas that receive fewer orders. Indeed, DPD already utilises drones to deliver parcels once or twice a week in mountainous areas around France.
Furthermore, consumers are not willing to pay for delivery, but they are willing to wait longer or collect their purchases: Heleen described the results of her study that showed 59% of online shoppers would choose a slower delivery option, if the retailer's website explained the environmental impact of each method. This highlights an interesting way of transforming the delivery chain into a more efficient and sustainable practice: the bundling of parcels for collection and delivery.
Sustainable Consumers
To utilise items in more sustainable ways, consumers must relearn their long-standing patterns of consumption and disposal. The synergy between retailers and customers is essential for achieving environmental objectives, and to do this, brands must help consumers in understanding the environmental effects of their purchases. Future technologies like blockchain-enabled products and IoT sensors promise to go further by giving customers real-time information about the carbon footprint of their carts. This degree of eco-transparency benefits both the retailer, who can show verifiable climate action, and the consumer, who is empowered to make more sustainable decisions.
During her keynote at Price Points Live, Dr Buldeo Rai showcased her research on how customers are influenced on making sustainable choices when provided with more information. She found that informed consumers make more eco-friendly choices in the check-out window, giving retailers significant opportunities to work towards a greener industry.
Elsewhere in the sector, reverse logistics weigh heavily on the environment. Returns are inevitable, however, with a few additional transformations, up to 70% of returns can be prevented by better product information. Heleen explained how implementing virtual fitting rooms that allow shoppers to try on clothing, enabling informative customer reviews that include the fit of the product, and utilising zoom technology on product imagery, all have an immense effect on lowering the rate of returns as these strategies inform and educate the customer before they even receive the product. 
Sustainable Trust
Not only are sustainable practices beneficial for the environment, but customers also favour them. With many brands reluctant to adapt their practices and business structures to be more sustainable, customers have continuously changed the brands they support because of their care for the environment. In order to lessen their influence on the environment, over 60% of customers are willing to modify how they purchase with 80% of shoppers saying how essential sustainability is to them.
With a combined purchasing power of close to $3 trillion in 2020, Gen Z and Millennials are generations that are concerned about sustainability practices, with the capacity to make a significant change through financial influence. Being ecologically sustainable can help brands to stand out in a turbulent world and gain the support of individuals who are interested in making a difference. 
The key to success during checkout is the adoption of sustainable practices. Any ecological strategy, no matter how small, can increase cart conversions; in fact, brands like Nuzest and Tribe Kelley reported an average of 20% increase in cart conversions merely by utilising a carbon-neutral checkout option.
Sustainability is becoming more popular as a response from humanity to the destructive nature of capitalism's 'grow or die' maxim. Sustainability and retail can indeed coexist, and adopting better strategies throughout the e-commerce industry offers brands an opportunity for development that will go hand-in-hand with customer loyalty.
The world is changing, and retailers must change with it. Those who have the conviction to lead the way into the era of sustainable business will undoubtedly profit from it.
For more insights from Omnia Retail's Price Point Live event, visit: https://www.omniaretail.com/blog/pricing-e-commerce-take-centre-stage-at-omnia-annual-price-points-live-event
About the author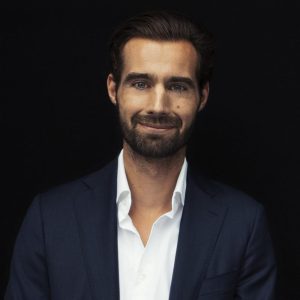 Sander Roose isn't just a business Founder and CEO – he's a proud father of two, a sports enthusiast, and a serial entrepreneur. He holds an MSc degree in Industrial Engineering & Management Science from the Eindhoven University of Technology, where he graduated cum laude. With two decades of retail and eCommerce experience, working on the retail side of Procter & Gamble, to specialising in retail strategy consulting at Harvest and Commerce Squared. Sander loves puzzling through retail's most significant pricing and market challenges by combining strategy, AI and technology. As CEO, he sets the course for Omnia and guides the company through strategic changes and growth.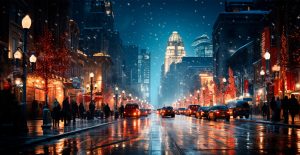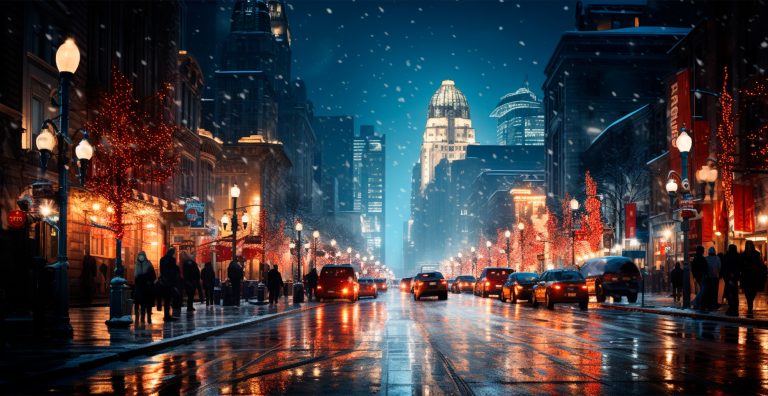 With the holidays fast approaching, new research from Miconex shows that the majority of Americans are keen to support local retailers. 24% will be spending up to $1,000 during the holidays, and 78% worry about finding the perfect gift.
Read More »