By Candace R. Arrington, Phillips Nizer Associate
The 2021 G7 Summit, hosted in Cornwall, England earlier this month, generated eye-catching headlines about COVID-19, Brexit, and even Kate Middleton's bejeweled bracelet originally worn by Princess Diana. Annually, heads of state from Canada, France, Germany, Italy, Japan, the United Kingdom, and the United States meet to strategize around global issues. This year, one of the issues addressed by the G7 was the hot topic of sustainability in fashion.
Sustainable fashion is an initiative to reduce the fashion industry's impact on the environment by focusing on the development and implementation of sourcing, manufacturing, and logistical processes with lower environmental impact. Sustainable fashion includes the use of natural materials, recyclable fabrics, and biodegradable supplies.
The potential benefits are clear. The fashion industry is estimated to account for 10% of greenhouse gas emissions each year.[1] New York City alone discards almost 200 million pounds of clothing every year.[2]
The fashion designer Stella McCartney, the Prince of Wales, and some of the world's most powerful executives gathered at the G7 along with world leaders to discuss climate change.
The G7 is not the first international body to tackle sustainability in fashion. In 2019, the United Nations launched the UN Alliance for Sustainable Fashion, joining global fashion stakeholders to tackle ecological and social responsibility. During the 2020 World Economic Forum in Switzerland, the Global Fashion Agenda, alongside Asos, Nike, and H&M, published a guide containing suggested plans to improve the environment.
Laws and policy proposals concerning sustainability in fashion are appearing more frequently around the world. The Swedish Fashion Council cancelled fashion week in 2019 to focus on sustainability initiatives such as taxing chemicals used in the manufacturing process. France's Grenelle II Law mandates that any garment sold in France provide details surrounding its carbon emissions or its carbon footprint. The French President, Emmanuel Macron, has called upon François-Henri Pinault (the CEO of Kering) to help implement environmental initiatives in the luxury fashion and textile industries.
Sustainable fashion is often linked with ethical fashion, which is a similar advocacy framework that aims to reduce human rights violations such as the use of child labor in the manufacturing process. For instance, the California Transparency in Supply Chain Act requires businesses to ensure that their supply chain is free of suppliers and manufacturers that engage in slavery and human trafficking.
Although efforts to combat child labor have broad bipartisan support, there is an ongoing tension between the benefits of sustainable fashion and the concern that it will add expense to the manufacturing and distribution process, disrupt existing supply chains, and in some cases restrict options in the use of fabrics and other materials. On one hand, the Environmental Protection Agency has received pressure to regulate fashion in a manner more broadly akin to how it monitors the oil industry. Conversely, environmentalists in the United States have received pushback from fashion businesses that argue an aggressive approach to sustainability will be both restrictive and detrimental to the domestic market. A successful push for greater sustainability in fashion will surely require a convergence of stakeholders across multiple sectors in government and business; but in the end, as with all of fashion, it will come down to one deciding factor: if the public buys the clothes, it will be a success.
[1] Chan, Emily. "15 Things Everyone Should Know About Sustainable Fashion." Vogue. April 19, 2021. https://www.vogue.co.uk/fashion/article/sustainable-fashion
[2] Wagner, Lindsey. "How to Get Involved in NYC's Sustainable Fashion Movement." Capalino. April 15, 2019. https://www.capalino.com/how-to-get-involved-in-nycs-sustainable-fashion-movement/
About the author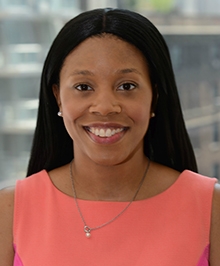 Candace Arrington is an associate at Phillips Nizer LLP aligned with the Intellectual Property, Entertainment, and Corporate & Business Law Practices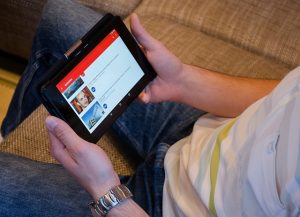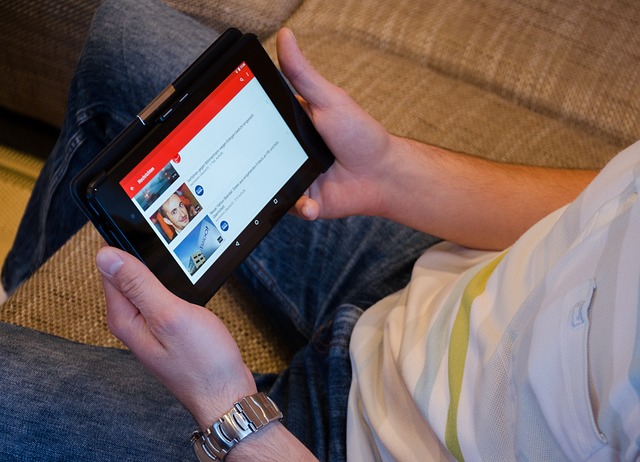 With more than half the global population engaging with social media platforms, Social Commerce is growing exponentially. Derek Chew, the CEO of Fullmoon Digital, explains that agile marketing strategies that leverage Social Commerce have become mandatory for a brand's success.
Read More »