By Dean Frew, CTO and Senior VP of RFID Solutions at SML Group
Order fulfillment, which is critical to customer satisfaction, seems to be an ongoing challenge for retailers. According to Part One of SML's State of Retail Insight Report 2023, when asked about their challenges in fulfilling customer orders, nearly half (48%) of retailers claimed that frequently out-of-stock items were a significant issue for them. Furthermore, 32% of retailers said that an uncertain view of inventory was an impediment, and 25% claimed it took too long to locate products. It is clear that operational efficiency plays a crucial role in ensuring the success of a retailer's order fulfillment strategy, and within that, poor inventory accuracy is a key contributor to a number of fulfillment challenges. 
Customers today have high expectations – demanding convenience at every touchpoint of their shopping journey. Ultimately, this convenience is driven by having access to a range of fulfillment options – being able to purchase through a number of different sales channels, with the ability to choose how and when that item is received. For retailers, failure to provide these fulfillment options limits their ability to live up to these evolving consumer expectations. 
To drive success in this area, retailers must strengthen their supply chain processes. Warehouse efficiency and inventory visibility are crucial elements for successful order fulfillment in today's retail landscape. Retailers encounter various challenges across their supply chains, and it is integral to maintain high levels of inventory accuracy not only in stores but across the supply chain – in warehouses, distribution centers, and other facilities. To address this need, RFID technology emerges as a pivotal solution that can revolutionize operations and enhance overall effectiveness.
By implementing item-level RFID, retailers can significantly improve their ability to track and manage inventory throughout the supply chain. RFID enables near-real-time data capture, providing retailers with precise visibility into the location and movement of their products. This enhanced visibility allows for accurate inventory management, minimizing out-of-stock items, overstocks, and misplaced products. The result is a streamlined order fulfillment process that ensures products are readily available for customers, ultimately leading to increased customer satisfaction.
RFID's Role in The Warehouse

RFID technology plays a vital role in warehouse operations by revolutionizing the way inventory is tracked and managed. In a warehouse equipped with RFID systems, the process begins with the arrival of RFID-tagged products. These tags emit signals to a reader, which are then processed by an application, generating real-time data for stock-taking and inventory management. Products are automatically scanned as they enter and exit the warehouse, providing retailers with regular updates on their inventory levels across all locations. From here, retailers can leverage this data to make smarter decisions about inventory management faster. Whether re-directing products to locations as and when more stock is needed, recognizing the need to order more items from manufacturers, or identifying potential overstock issues, retailers can utilize the information available to optimize their operations.
The advantages of RFID in the warehouse also extend beyond inventory management. The technology not only improves accuracy but eliminates the need for manual stock counting, significantly reducing the amount of time that warehouse workers spend taking stock levels, as well as human error. Packing processes become more efficient as workers can quickly locate items, saving valuable time that would have otherwise been spent searching for products. This translates into a more efficient warehouse operation, maximizing speed and efficiency while lowering labor costs, and increasing accuracy. With RFID technology deployed, warehouses can operate at peak performance, maximizing overall productivity.
Extending The Benefits to The Customer
With RFID technology deployed in the warehouse, retailers can streamline their fulfillment processes. The technology enables products to be efficiently shipped to stores or homes, and returns can be sent directly to warehouses to streamline their progress through the reverse supply chain.
Customers can now have a multitude of fulfillment options at their disposal, including traditional eCommerce solutions, as well as buy online, pickup in-store (BOPIS); buy online, return in-store (BORIS); and reserve online, pickup in-store (ROPIS). These options provide unparalleled convenience for customers, with streamlined experiences catering to the unique needs and demands of consumers, ensuring their satisfaction throughout the entire purchase journey. Achieving inventory accuracy and visibility is crucial to executing these omnichannel strategies and evolving to a true, unified retail commerce platform.
Enhanced Retail Operations 
Retailers can elevate their processes both within the warehouse and in their wider retail operations by implementing RFID enabled operational use cases to track and locate products. With the ability to track items at every stage – whether for home deliveries, store deliveries, or returned items – retailers can redirect or redistribute stock as needed, ensuring that specific products are available at the right locations at the right time to meet customer demand. 
RFID can also play an important role in improving the returns process. Part 2 of SML's State of Retail Insight Report 2023 found that 42% of returned items are re-sold by retailers at a discount – with 12% never being re-sold at all. RFID enables efficient tracking and processing of returned items, which allows retailers to streamline their reverse supply chain so that products can be returned to stores faster to increase the chances of selling them at a higher price. Effectively managing returns with RFID preserves margins and improves profitability for retailers as they process increasingly large volumes of returned items.
RFID Unleashed: From Warehouses to Well-pleased Customers
By leveraging RFID technology, retailers can unlock a multitude of benefits that have a far-reaching impact on both the customer and the retailer. The realization of warehouse efficiency translates into improved order fulfillment processes, ultimately enhancing the customer experience and providing a competitive edge for retailers. Customers can enjoy a seamless and convenient shopping journey with a wide range of fulfillment options at their disposal. Simultaneously, retailers experience significant advantages in terms of operational costs and profits. Overall, with RFID technology deployed, retailers can optimize their entire supply chain operations and drive increased fulfillment efficiency, benefiting all stakeholders involved. 
About the author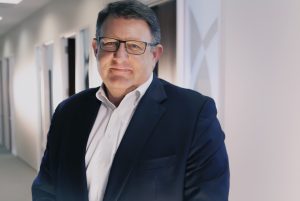 Dean Frew, Chief Technology Officer and Sr. VP for RFID Solutions, SML Group, and Founder of SML Intelligent Inventory Solutions (formerly Xterprise, purchased by SML in 2013). Mr. Frew is responsible for driving SML's RFID Tags and Solutions strategy, and runs the RFID solutions division, based on his 20+ years of experience delivering RFID solutions to retailers and brand owners around the global.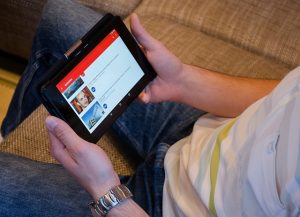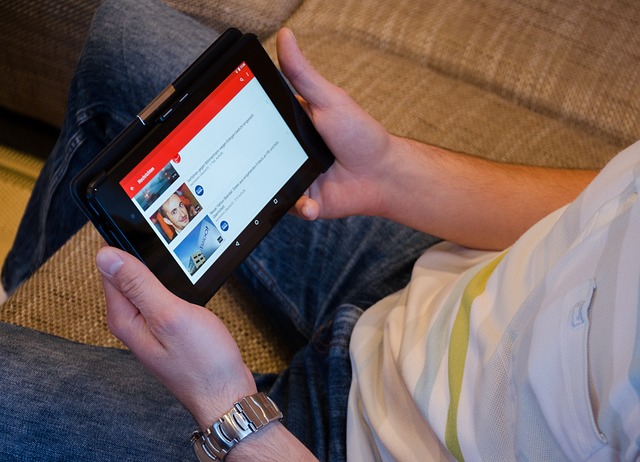 With more than half the global population engaging with social media platforms, Social Commerce is growing exponentially. Derek Chew, the CEO of Fullmoon Digital, explains that agile marketing strategies that leverage Social Commerce have become mandatory for a brand's success.
Read More »