As an experiential marketing expert with a wide range of experience — from hosting large festivals to pop-up events at retail stores — I consider Valentine's Day a great time to do an experiential marketing campaign. Love is in the air, so this is the perfect time to court potential customers and help them forge an emotional connection with your brand.
Why Experiential Marketing?
Marketers are always trying to get consumers' attention. All too often, though, many just try to scream louder than the competition, thinking they can win since they have deeper pockets. As a result, they might make a lot of noise, but not much of it is actually effective.
In my experience, experiential marketing delivers a better return on investment, since these approaches tend to be more effective with today's consumers than conventional advertising. Essentially, experiential marketing gives prospective customers a memorable experience that creates a positive emotional bond with your brand. The idea isn't to bombard people with sales messaging, but rather to spearhead initiatives with a positive message, enable people to participate in a memorable activity, or surprise them with something that makes them feel good. Some examples are fun houses, custom-built lounges, and interactive displays.
Yet, no one likes that annoying person in the mall who tries to squirt you with perfume. You need to have a hook for the campaign to be successful. Holidays, national days dedicated to themes, historic anniversaries, and current events can provide that hook.
Leveraging Valentine's Day with Gifts
Valentine's Day lends itself particularly well to experiential marketing campaigns since gift-giving and Valentine's Day go hand-in-hand. One strategy that has been very successful at pop-up events is giving out small presents. For instance, each customer could receive a rose, some individually packaged sweetheart candies, or a small box of chocolates. These fun and simple tactics resonate with customers. Who doesn't like flowers and treats?
Giving gifts like this also serves as a great icebreaker for your field marketing teams or brand ambassadors. When prospective customers pause from their business to receive a present, they become more open to having a dialogue with your representative, making this is a fantastic starting point for an organic conversation about the brand.
Unconvinced that something so small and easy could actually work? Keep in mind that experiential marketing tactics like these reach people on a subconscious level. The customer might not think much of the experience at the time, but it has served to create a positive association in their mind with your brand. As a Sparks Research article explains, "When you have a positive association with a brand, you're more likely to choose it over competitors. This is because our brains are naturally lazy. They constantly work to find shortcuts for decision making." 
While most people think this strategy only works to engage the female audience, I have found that this isn't necessarily true. Clearly, ladies love the gesture, but the guys are the ones who usually go out of their way looking for free swag. In my experience, it works for all parties. 
Other Ways to Leverage Valentine's Day
Valentine's Day also lends itself to other experiential marketing tactics. For instance, your brand could find a creative way to partner with a single's event or a local venue's Valentine's Day party.
If you want to go big, consider an enter-to-win or sweepstakes jackpot. Given the nature of this holiday, I would suggest a romantic prize, such as a couple's cruise or a diamond pendant. The important thing is to dangle something genuinely appealing in front of people — something that would warrant someone actually entering to win. 
These larger ticket items give you the ability to collect data from possible customers, such as their email addresses, phone numbers, and zip codes. Now that you have their contact information, you can add them to your lead funnel and target them for future marketing campaigns.
Other Holidays to Leverage
While Valentine's Day is right around the corner, it's not the only holiday or important date that can be leveraged for an experiential marketing campaign. This time of year, keep in mind that February 13th is Galentine's Day, which celebrates friendships and relationships among women. Any brand that seeks to reach female consumers — which is most brands — should consider leveraging this opportunity to show their appreciation for them.
With a little ingenuity, many brands will also be able to brainstorm tie-ins to Mother's Day and Father's Day, as well as Independence Day and the winter holidays. In general, the smaller the holiday, the more niche the audience, but the more powerful the connection that can be made with that demographic.
At the end of the day, experiential marketing is about evoking positive emotions in people. Since holidays inspire these feelings, they offer a natural fit for this kind of marketing campaign.
About the author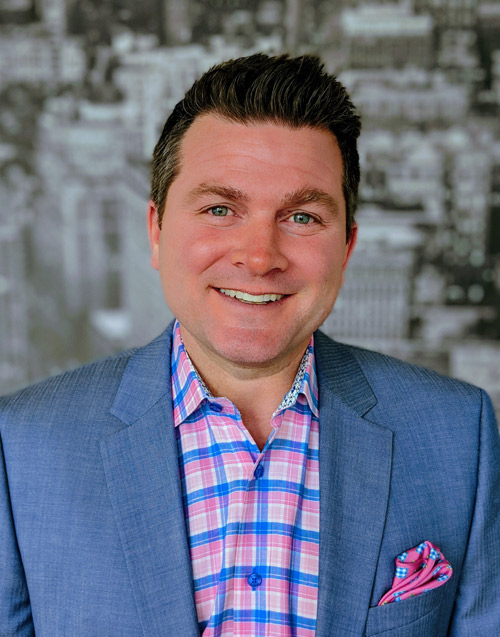 Ray Sheehan is the Managing Partner of UpcomingEvents.com, a North American event production and marketing company. He has a background in strategic planning, marketing, event management, and advertising and has helped the company expand from one city to over twenty states. Before this role, Ray owned and operated philly2night.com, a production and news company in Philadelphia and South Jersey. He oversaw all aspects of the business and produced a nationally syndicated television show. In 2020, he launched the G.I.F.T Program as part of Old City Media. Ray is recognized as a leader in the special events industry and an innovative thinker in the Philadelphia community and beyond.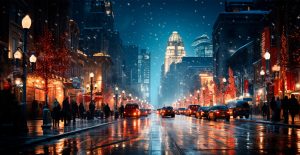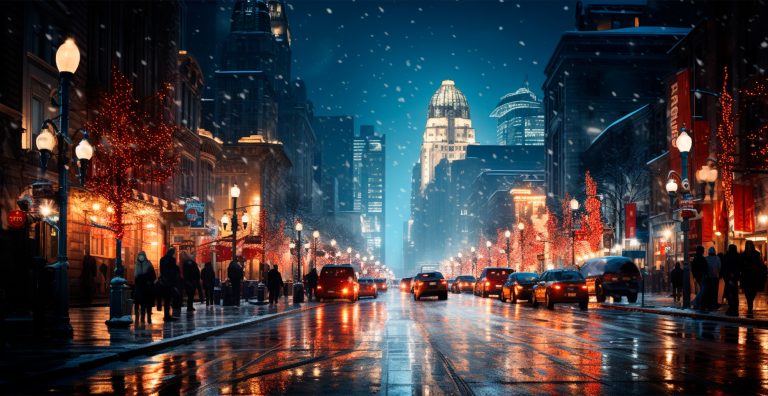 With the holidays fast approaching, new research from Miconex shows that the majority of Americans are keen to support local retailers. 24% will be spending up to $1,000 during the holidays, and 78% worry about finding the perfect gift.
Read More »