By Greg Mishkin, Vice President, Escalent
The holidays are just around the corner. But while the season typically ushers in a surge of sales, two years of pandemic living has taken a toll on shoppers.
Despite the easing of COVID-19 restrictions, interest in holiday shopping, traveling and gatherings are all down compared to a year ago. The consumer index shows a steep decline in confidence, dipping well below mid-pandemic levels. Meanwhile, Escalent's latest Consumer Goods & Retail study found only 42% of consumers felt confident they'd achieve their holiday shopping and travel plans this year, a decrease of 24 percentage points from 2021. 
Inflation, the economy, supply chain issues and COVID-19 all play a part in declining consumer enthusiasm. As customers reevaluate their shopping habits, trips are on the chopping block, too. Increased gas prices and spikes in airline delays and cancellations are giving travelers pause about whether to stay home this holiday season, with almost half of Escalent survey respondents indicating concern about gas prices.
The data are clear: Americans are tightening their belts and scaling down travel plans over the holidays. But why the continued decline, and what can retailers do about it?
Rising Costs and Supply Chain Woes
Businesses need not look beyond the consumer price index to understand a portion of customers' concerns. Inflation is high, and shoppers — and retailers — are feeling the strain. 
Consumers are trimming their holiday budgets to create breathing room, cutting down on retail and gift shopping. 32% of respondents told Escalent they expected to spend less this holiday season, while only 16% see themselves spending more than in 2021.
Supply chain issues continue to make headlines, too, with some companies opting to place holiday orders in the spring to avoid last year's delays. Still empty shelves and long delivery wait times are a pressing reality—and with waning customer enthusiasm, stores can't afford to disappoint. 
To avoid frustrating shopping experiences, retailers can scale down their offerings, prioritizing value over variety. By focusing on a smaller product portfolio with deeper inventory, stores can ensure customers can find what they need when they need it.
Rising inflation leaves retailers facing a problem. With profits diminishing, they must pass on some costs to the consumer to stay afloat. But if they increase prices, they risk alienating customers from their store, exacerbating the issue. 
To address this, some consumer packaged goods (CPG) companies are resorting to "shrinkflation" — reducing the product volume while keeping the packaging the same. This allows manufacturers and retailers to offset some of the burden of inflation while avoiding sticker shock.
Beating the Blues with Curated Experiences
Last year, Escalent's data indicated waning consumer interest at the opposite ends of the generational spectrum, namely Gen Z and Baby Boomers. But in 2022, millennials and Gen X are joining the general lack of enthusiasm for holiday shopping, travel and planning. 
After two years of online shopping and contactless delivery, consumers have lost touch with the experience of shopping in person. But retailers can be part of the solution. "Retailtainment," the fusing of retail and entertainment to enhance the shopping experience, is on the rise, with brands pulling out all the stops to attract customers.
By offering fun, engaging experiences, stores can bring back the joy in "retail therapy" — and provide some much-needed relief. Huda Beauty built an immersive installation for shoppers to explore in Covent Garden. Vans created the "House of Vans," a 30,000 square-foot venue that offers live music, art, cinema, a café and signature concrete skating bowls.
Businesses must continue to be conscious of the risk posed by COVID-19. But the last two years have been tough on everyone. Providing an oasis away from economic, political and social upheaval can help retailers reposition shopping as an experience that cultivates happiness and reduces stress.
Overcoming Uncertainty for Consumer Wins
Shopping habits are changing. Brands must acknowledge their customers and priorities have shifted — and work hard to realign. 
Businesses face an uphill battle this holiday season as consumers put holiday shopping and travel on the back burner. But as the retail landscape changes, brands can reevaluate how they package and promote themselves and, above all, minimize pain points as patrons return to their stores.
With seismic economic and geopolitical shifts impacting consumer behavior, brands can't afford to rely on internal data to understand their changing consumer base. Market research is essential, as are creativity and flexibility. What does today's customer value, and how can brands prioritize that?
As consumer perspectives change, so does purchasing behavior. Shoppers need to fall back in love with retail. To do so, they'll need to experience more than the "same old." By homing in on the problem — and getting creative with their offerings — retailers can help bring the joy back into the season.
About the author
Greg Mishkin is a vice president in the Telecommunications and Consumer Goods & Retail industry groups at Escalent, but works across all divisions and is in high demand as a speaker and author in the market research and telecom fields. Greg's responsibilities include managing and growing key client relationships while maintaining a special focus on the integration of large-scale behavioral data with Escalent's traditional market research solutions.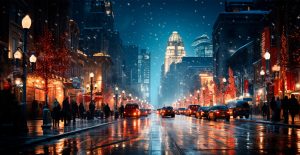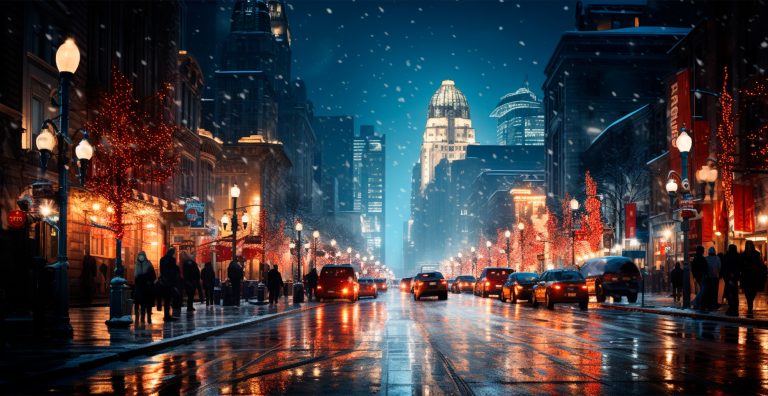 With the holidays fast approaching, new research from Miconex shows that the majority of Americans are keen to support local retailers. 24% will be spending up to $1,000 during the holidays, and 78% worry about finding the perfect gift.
Read More »