By Nick Delyani, Director of Retail at Xovis, North America
While we have of course seen a growing shift to e-commerce, with COVID regulations starting to ease up, brick and mortar retail shops need to assure customers the safest shopping environment. Now more than ever, people want to get out of the house and experience something tangible – to touch, feel and test.
As more people are getting vaccinated and going out to shop, retailers are functioning at a greater capacity. We are seeing employees manually counting shoppers as they enter stores but that is not sustainable, nor is it effective when it comes to managing all aspects of people flow and safety. It can also feel invasive or intrusive to the customer. With technology, there is now a more efficient and effective way to utilize a data-driven approach to safely welcome customers into retail establishments.
While many retailers have been utilizing precise people counting and analysis of people flow, it has not been done as proficiently as possible. New technology allows retailers to gather statistics beyond a head count, as it's now more important than ever to track AI Mask Detection, visitor statistics, location benchmarking and occupancy.
To break it down: from the moment we walk into a space as a consumer, we want to move freely and with privacy. Therefore, navigating the places we go should be so easy we don't even notice the safety and counting measures going on around us. And when a retailer does it right, we don't.
Successful people flow is invisible to visitors, protects a consumer's privacy, and allows for freedom of movement in any space. Shoppers should be unaware of people flow and counting, and should always be made to feel comfortable in any space they enter.
We all know that on the retail side, people flow is more than counting heads. It's important for retail businesses to know how many visitors they have, the conversion rate, peak traffic times, their top business spots, if visitors are wearing masks, if customers are appropriately spaced, and how much room is still available in the store at all times. It takes a seamless technology to provide these metrics to grow retail businesses and reach new markets at the same time – all while making the consumer AND the staff happy and safe.
I think we all can agree that customer service is the most important part of the consumer journey. Have you ever received bad service and thought to yourself, "I need to go back to experience that again?" Likely not and more goes into the customer experience than often realized. Retailers also need to ensure the consumer that they are keeping employees safe to allow for them to engage the customer and provide the best possible service. If we hope to keep customers happy, we first have to make the employees happier. By eliminating the tedious manual count of people, we can cut down on operating costs and unnecessary risks to employee safety while tracking important data at the same time.
On April 20, 2021 Xovis launched the Xovis FLOW cloud-based offering that does all of the above. This integrated software serves as a service (SaaS) solution for understanding people flow in real-time, gathering visitor data from Xovis' 3D sensors with options to expand analytics. By implementing a system like FLOW, retailers will be provided data mentioned above while being supported by a network of Xovis' integrator partners, thus keeping employees and customers safe, comfortable, and in the end happy.
By understanding the data gathered by FLOW, this will help retailers can make more informed data driven decisions to optimize operations and enhance the customer experience. We hope the data from FLOW supported by a network of integrator partners around the globe will help retailers offer customers a higher level of safety and comfort and limit/manage occupancy as they move around the store. As we evolved into new retail spaces, we are confident this type of people flow management will be beneficial to any retailer.
About the author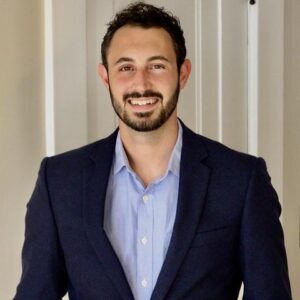 Nick is the Director of Retail at Xovis, North America. He's a multifaceted executive leader with 15 years of experience in marketing, sales, and creative. Nick's previous experience expands across consumer technology, apparel, and footwear with brands that include Brookstone, New Balance, and Sphero. He has a proven track record of driving revenue through business development, branding, and customer journey experiences. He has successfully developed go-to-market strategy and product marketing with global retailers that have lead to millions of dollars in sales revenue.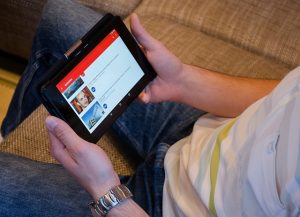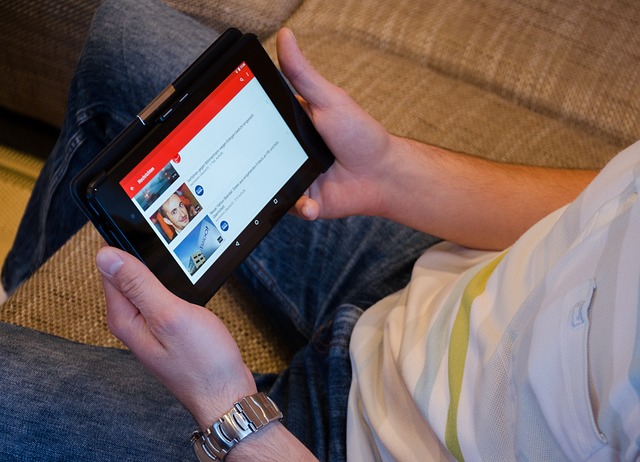 With more than half the global population engaging with social media platforms, Social Commerce is growing exponentially. Derek Chew, the CEO of Fullmoon Digital, explains that agile marketing strategies that leverage Social Commerce have become mandatory for a brand's success.
Read More »