By Gerry Szatvanyi, CEO of OSF Digital
Every month this year an average of 4 million Americans have been quitting their jobs. The trend is a facet of the Great Resignation, a phrase coined in 2021 to describe the ongoing exodus of workers that originated during the onset of the COVID-19 pandemic.
Nearly half of those who quit have pursued new opportunities in different industries. They're hoping to find higher pay, more flexibility, and better balance in the work environment. 
But the question is: Will they find what they want in retail?
The answer, like the COVID-19 outbreak and the workforce fluctuations it ignited, is multi-layered. Let's break down the complexity and consider how working environments at retailers could benefit both today's employees and companies that operate in an increasingly digitalized world. We'll then evaluate how to attract talent – and make those people want to stay.
A new way to work
Gone are the days of hiring a cashier, showing that person how to check out shoppers, and expecting the relationship to continue, status quo. The implementation of self-checkouts has lessened the number of employees needed to carry out transactions. While a row of cashiers may have been a sign of a peak buying time in the past, today many consumers prefer to breeze through the automated machines and make purchases on their own. If they're not shopping in the store, buyers might be making those transactions online – another sign that the era of traditional cashiers is in the past.
As we widen the lens and consider other departments, we see similar scenarios. Digital trends bring new ways to create shopping experiences for customers. They also create a changing environment for employees. Continuing with the same hiring procedures, levels of pay, and in-store expectations simply will not work in a changing world.
Bringing in and keeping talent
Even as automation and new technologies come into play, workers play an important role. In fact, people are really at the center of true transformation. Creating a workforce that is eager to think in new ways, take on different roles, and be compensated well for their efforts will propel retailers into the future.
With that in mind, consider the possibilities for today's available talent. Could cashiers of yesteryear be moved into new positions? What if they were to participate in chat groups and answer customer questions during their downtime? What if they could have training to specialize and be compensated for their efforts? They might choose to stay, rather than join the ranks of employees who are exiting. 
The same is true when flexibility and balance are provided. With more shoppers online, there could be opportunities for workers to log in remotely, too. Perhaps they engage in video calls with customers who are looking for information about a product. Maybe they reach out to longtime repeat buyers and ask for their feedback online. They might interact with influencers and respond to community groups during hours that are convenient for them. 
It's not enough to think about new ways employees could work and then start sifting through online applications to hire staff. The best forms of recruitment start when a company cares, first and foremost, for its workers. If staff members have the assurance that they are being paid well compared to industry averages, have a chance to grow, and are enjoying work-life balance, they'll be ready and eager to serve customers. Better yet, the mindset that permeates the business will attract talent – precisely those who are looking for new, engaging opportunities.
Empowering employees
Giving employees the chance to make more decisions – and more educated decisions while interacting with customers – will propel the growth of the workforce and the company while convincing more workers to stay. Here are ways to empower retail employees and the benefits of doing so:
Have employees use more technology through shopping assistants apps

. The goal of having employees use these apps is to increase the number of orders and the average order value. The apps can be used by the employees facing shoppers on a physical store floor and through a digital channel. 
Using the apps allows employees to gain insights on customers' purchasing habits by accessing their order history. Employees get a full view of inventory and inventory availability across all channels.They can provide product recommendations based on purchasing habits and items of interest that might be on the shopping list. They gain access to any discounts that they might apply to finalize the purchase. Providing all of these capabilities to shop-floor retail employees transforms them into a shopping advisor/stylist who can have a significant impact on the brand's revenue.
Reduce "waste" in their day-to-day work.

This gives employees a sense of increased efficiency and of making more contributions to the business. Bringing automation and tools that can reduce the time employees are spending to deliver value for the organization is a factor influencing employee retention. A few of the "waste" areas that have been addressed lately by the adoption of new tech are:
 Order packaging efficiency.

This is achieved by routing orders to warehouses or stores where there is actual inventory, and by bringing pick, pack and ship apps, which give advice to the workers on which order should go first and where the items are located.

Customer service for managing returns and order picking.

Having technology to automate all the processes related to returns removes a lot of headaches for the employees (especially regarding refunds).

Inventory replenishments.

Instead of having people take inventory manually, an automated inventory system can notify employees that stock is low and it's time to place wholesale orders. 
In rapidly changing times, learning how to integrate technology and, most importantly, your talented people into all aspects of your business are crucial. And knowing how to keep your best workers in retail will improve your chances of meeting new challenges and taking advantage of new opportunities.
About the author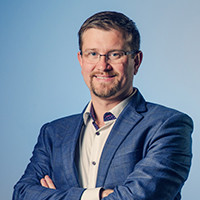 Gerard "Gerry" Szatvanyi, Forbes Books author of The Great Digital Transformation: Reimagining the Future of Customer Interactions, is the co-founder, president and CEO of OSF Digital, a consultancy and integrator focusing on Salesforce and supporting B2C and B2B companies through digital transformation. He has more than 15 years of experience managing start-ups and medium-size IT businesses while driving them to peak performance. Gerry holds a Master of Science degree from Laval University in Quebec City.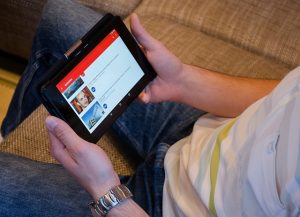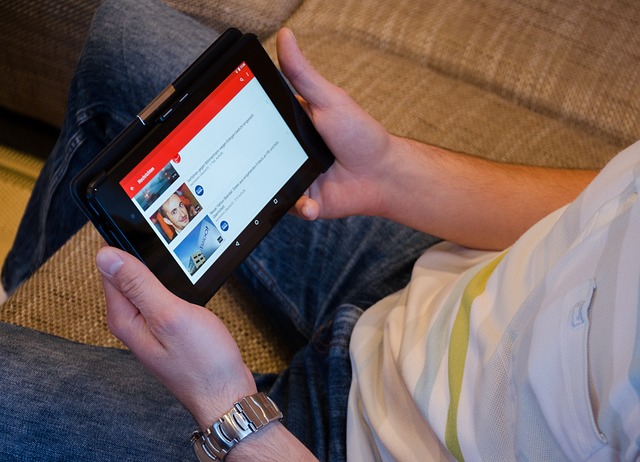 With more than half the global population engaging with social media platforms, Social Commerce is growing exponentially. Derek Chew, the CEO of Fullmoon Digital, explains that agile marketing strategies that leverage Social Commerce have become mandatory for a brand's success.
Read More »