By Nicholas Daniel-Richards, Founder, ShipHero
Ho, ho, hold the phone… is it holiday time already? Well, we may still be a couple months away from the holiday music and decorations, but in typical American fashion, the gift buyers are ready and raring to go. With reports showing that approximately one third of U.S. shoppers planning to make holiday purchases before Thanksgiving, and Prime Day announced for October 13-14, businesses need to be ahead of the what-is-expected-to-be unprecedented sales for Black Friday and Cyber Monday in 2020. This seems to be especially true for ecommerce businesses.
This post-COVID Black Friday Cyber Monday (BFCM) 2020 is sure to present challenges unlike any we've seen before. Mainly, brands are concerned with solving the following two issues:
Due to social distancing guidelines, customers may not be able to flock brick-and-mortar locations in droves like we've seen in the past.

How are brands able to sell high-touch items, which are products that customers prefer to test in-store before purchasing

(e.g., cosmetics, attire, furniture, etc.)?

 Shipping and order fulfillment is a state of panic right now due to the added stress and complications caused by COVID-19. Shipping carriers are at capacity with rising costs, consumer demand is at record highs, and 2020 BFCM will be three times more than current demand. Given this situation,

how do brands ensure that their products reach their customers in time for unboxing day?
Well, the solution is a lot simpler than you'd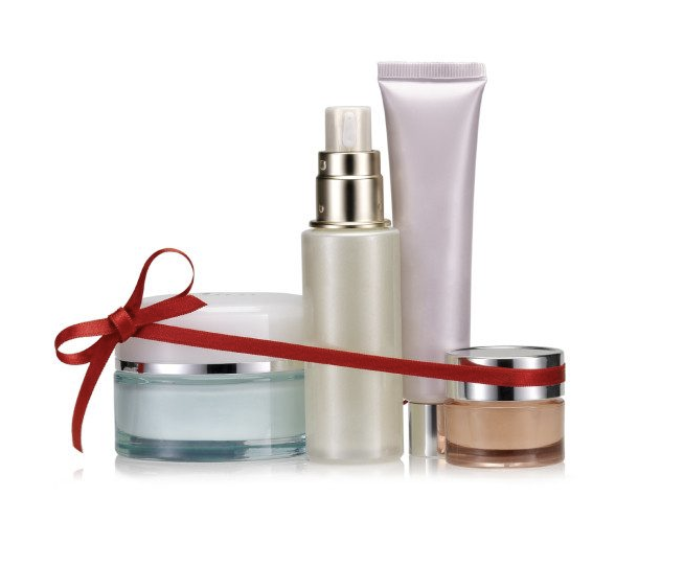 think, and it's something brands have been doing for years. The answer lies in The Holiday Gift Guide. Let's look at three Holiday Gift Guide best practices to help your business navigate this historic holiday season.
Holiday Gift Guide Best Practices
Below are the top three best practices for creating and using a Holiday Gift Guide, making this holiday season a profitable one for your business.
Curate a List
The first steps should be to create a curated list of holiday items to include, and check it twice. This curated list needs to be products that resonate with your shoppers and gift-buyers, so check your sales data and possibly get trends from your vendors. These can be popular items or products based on shopper segments like gender, age, role, etc.
Once you have a curated list of products, you need to categorize the items into how you want them to be marketed. For example:
Popular Products

– have a "Popular" or "Featured" section on the gift guide to showcase gifts that everyone would love

Stocking Stuffers

– products that could be easily slipped into a stocking or otherwise known as a tchotchke (yes that's how it's spelled, you're welcome)

Under $25

– the actual price point needs to be reflective of your own sales data, but a list of products under a certain price point has been effective

Gifts for Him / Gifts for Her / Gifts for Them

– based on customer segment, like gender, age, generation, or more customized segments depending on your relationship to your customers

Last Minute Gifts

– gifts marketed as last minute that are in stock and can certainly be delivered quickly
Beyond categorization, creating bundles and including them on your Gift Guide is a brilliant opportunity to cross-sell and upsell items, while serving as a more elaborate and thoughtful gift for the customers.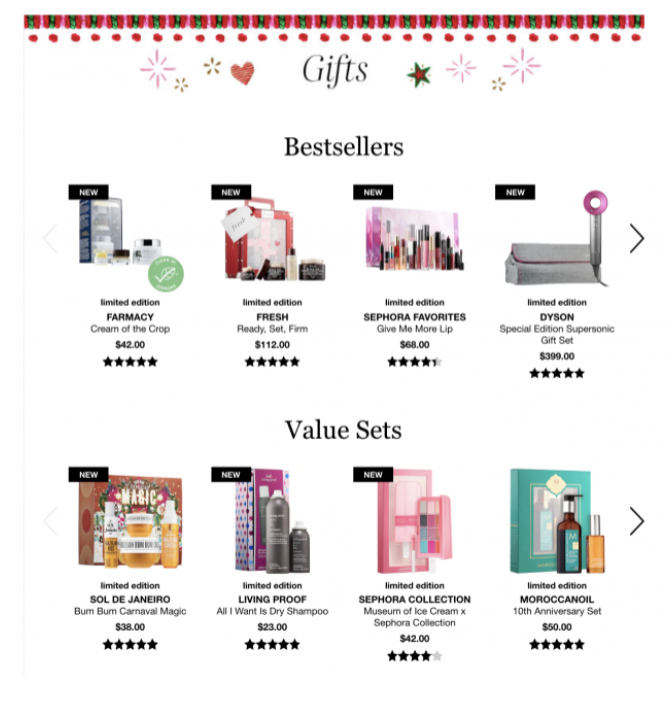 Consider the image on the left, which is Sephora's Holiday Gift Guide on their website under the "Gift" section.
You may notice the gift sets and bundles are the main attraction; but not only that, Sephora even categorizes the bundles similar to how they categorize products. You'll see bundles named "Value Sets" and gift bundles priced $25 and under.
Engage your Audience
Once your items are handpicked, categorized, and bundled with a pretty bow on top, the next step is to market your BFCM Holiday Gift Guide. 
Creating customer segments and sending customized guides via an email marketing campaign is one of the most effective methods to pushing out a Holiday Gift Guide. An email sent to a segmented list of customers significantly improves click-through-rate (CTR) by 100.95% when compared to a non-segmented email campaign. You should customize and personalize the email as well as the guide itself, using the customer segments of demographics, purchase behaviors and loyalty e.g., offering a different holiday gift guide with different discounts to your preferred customers. 
Creating videos has been shown to effectively bridge that post-COVID gap for those brands that carry high touch products or items that customers really want to touch, feel, and try before purchasing. One such example being Tati's Holiday Gift Guide videos on YouTube. During these videos, the presenter shows and unboxes the cosmetic items, then even tries it on and may use models for different skin tones. 
Video in general has been proven to be highly successful in gaining views, website traffic, and customer engagement, and a video gift guide could amplify that effect this holiday season, with 72% of businesses that used social videos reported having seen an increase in conversion rates. So if your business offers a high-touch item, consider upping your social media presence with videos, instead of a simple picture, of your holiday gift guides.
Posting User Generated Content (UGC) of items is another way to engage your audience and leverage your social media presence and network of influencers. For example, Estee Lauder pushes the hashtags #EsteeWishList on social and posts these UGC pictures on their website. This has both advantages of demonstrating the product in real life, while using their UGC platform to build a community and brand loyalty.
Simplify Fulfillment 
Just like a fast food restaurant offers a small menu to be able to serve quickly and efficiently, offering a curated list of items on your Holiday Gift Guide also has the major benefit of simplifying shipping and order fulfillment, thereby lowering your shipping costs and ensuring your products make it to your customers in time. However, not all fulfillment and shipping methods are able to take advantage of this. 
Offering a guide for "Last Minute Shoppers" is only possible if you are certain your business can fulfill that promise; because if that gift doesn't make it in time, consumer trust in your brand will surely suffer.
Smart fulfillment companies like ShipHero fully support the ability to batch and ship similar orders, allowing you to successfully plan ahead for the high sales volume of your most popular products and ship them out with ease. 
Let the system do the magic behind the scenes to set up your bundles or value packs using advanced inventory features such as custom bundles (kits), combined with batches to simplify and expedite order fulfillment of bundles or value packs this BFCM 2020.
This BFCM 2020 will be sure to make history, so get on the profitable side of it with a stellar holiday gift guide and a smart fulfillment company that can keep up with the demand.
About the author
Driven to create great products and the teams that build them, Nicholas Daniel-Richards has
been responsible for developing a wide range of products, platforms, and teams across a variety of industries and organizations. He founded his first start up right out of college and several more since then including one that was acquired by Omnicom in 2004.
For the last 15 years, Nicholas has led the technology and strategy efforts as CTO for several agencies and technology oprganizations, including Omnicom, Code & Theory, DigitasLBi and Pivotal Labs working with clients such as Mashable, TechCrunch, TheVerge, Vogue, BBC Worldwide, Accenture Digital, Nielsen and Suntrust Bank. His most recent role saw Nicholas leading the National Basketball Players Association as the Chief Digital Officer, overseeing several large digital transformation initiatives along with a revised CBA. Nicholas founded ShipHero with Aaron to bring this combination of technological, organisational and experience design expertise to help ecommerce businesses all over the world better manage their logistics and fulfillment.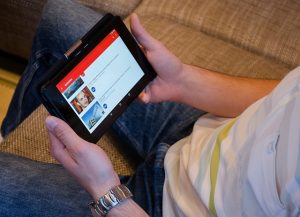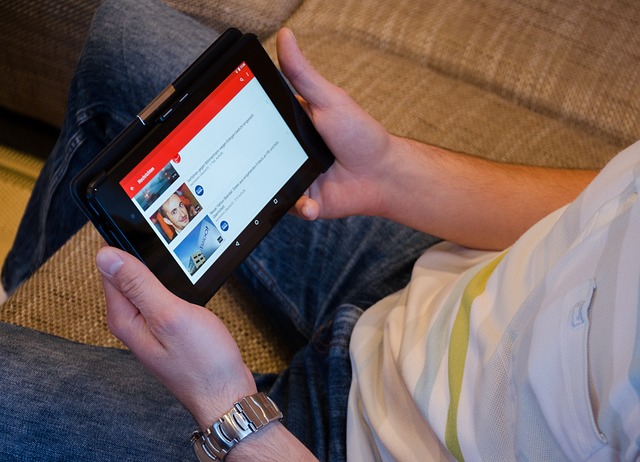 With more than half the global population engaging with social media platforms, Social Commerce is growing exponentially. Derek Chew, the CEO of Fullmoon Digital, explains that agile marketing strategies that leverage Social Commerce have become mandatory for a brand's success.
Read More »