By Julie Marobella, EVP of Product, Salsify
As ecommerce technologies and buying behaviors continue to evolve, brands and retailers must be ready for whatever comes next in the industry — moving at the speed of commerce to keep up. The leading companies of tomorrow will be those that are equipped to stay ahead of these modern demands today.
Product pages have evolved into digital product experiences, with shoppers turning to those that offer engaging, informative, and immersive buying journeys.
Explore the new buying journey, discover real-world examples of immersive digital product experiences, and tips for building them:
Meet the New Buying Journey
The buying journey is no longer linear, and gone are the days when a shopper simply walks into a store, chooses one of three products on a shelf, and goes on with their day. This journey now involves a wide range of touch points that the team at Google calls "the messy middle."
Buying something as seemingly simple as toothpaste could start with a shopper stumbling upon a social influencer on their TikTok feed, touting the teeth-whitening benefits of a new toothpaste brand. This 20-second video reminds them that they're out of toothpaste.
The shopper then searches Amazon for a "whitening toothpaste" while simultaneously browsing their favorite review website to see what it lists as its top dentist-recommended picks — all while cross-referencing with the Amazon search results.
They abandon the search for a bit and go back to their TikTok feed — only to see a branded ad from the same influencer-endorsed company featuring a 20% off deal for new customers. They decide to give the new company a shot, purchase the toothpaste on TikTok without leaving the app, and move on with their day.
None of these interactions was a coincidence. These omnichannel shopping touch points were all created to meet this consumer at every point in their buying journey with immersive digital product experiences.
Real-World Examples of Immersive Digital Product Experiences
From augmented reality (AR) and virtual try-on tools to shoppable videos, personalized product recommendations, and enhanced content, there are many ways brands and retailers could offer immersive digital product experiences.
Here are some real-world examples of leading brands and retailers offering these experiences to meet modern shopper demands.
Petco Hosts a Shoppable Live Stream Fashion Show
Live stream shopping is a growing trend due to its ability to both inform and entertain shoppers about products. Leading pet health and wellness retailer Petco hosted "The Perfect Fit," a live, shoppable fashion show and adoption event, highlighting how "infotainment" can drive engagement and build brand loyalty.
L'Oréal Paris Offers Virtual Try-On Tools
Virtual try-on tools are another growing trend that allows shoppers to engage in new ways with products and brands. Top beauty brand L'Oréal Paris offers a "Virtual Makeup Try-On" tool, which allows shoppers to virtually test a wide assortment of makeup products like lipstick, foundation, and eyeshadow — makeup items that previously required an in-store visit to ensure the shade was flattering. Virtual try-on tools drive conversion by blurring the line between in-store and online for shoppers.
Essential Best Practices for Immersive Digital Product Experiences
Here are the three most essential best practices to help you build immersive digital shopping experiences.
Ensure Product Content Is Consistent
As shoppers move through the new buying journey, consistency and accuracy are top considerations for these modern shoppers. Missing product information, low-quality product images, inconsistent product data between retailers, and other "bad" product content are noticed — and can lead to abandoned sales.
Whether a shopper discovers your product or brand on social media, your ecommerce website, or a marketplace like Amazon, your product content must be up-to-date and consistent across the digital shelf. A product content activation solution can help support teams in managing, updating, and optimizing product content at scale.
Drive Engagement With Enhanced Content
Product content is at the heart of immersive product experiences, and shoppers now demand more when it comes to these pages. Enhanced content, which is content that goes beyond the basic product page requirements with engaging multimedia elements, gives you the ability to meet the need for more.
From extensive image galleries and videos to feature tours, comparison charts, and other content that delivers the product information customers seek, an enhanced content solution can help teams make the most of every pixel to drive engagement and conversion.
Support Modern Omnichannel Commerce Experiences
Omnichannel commerce connects physical and digital touch points across the digital shelf to create seamless shopping experiences. Immersive digital product experiences and omnichannel commerce go hand in hand when it comes to offering these experiences to shoppers.
Prioritizing omnichannel commerce within your strategy will help you ensure engaging, consistent shopping experiences that support the modern buying journey — now and tomorrow.
Win on the Digital Shelf
The secret to success for brands and retailers is staying ahead of modern commerce through innovation, experimentation, and a clear understanding of what shoppers want.
From building experiences that both inform and delight to ensuring your teams are equipped with the tools to move quickly and efficiently, there are many parts to this new world of commerce. But by leaning into the power of every pixel, you can ensure you have what it takes to win on the digital shelf.
About the author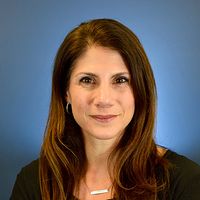 Julie Marobella is the executive vice president (EVP) of product at Salsify. Marobella joined Salsify with over 15 years of experience driving product strategy, sales growth, and market expansion at high-growth software companies.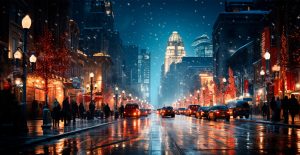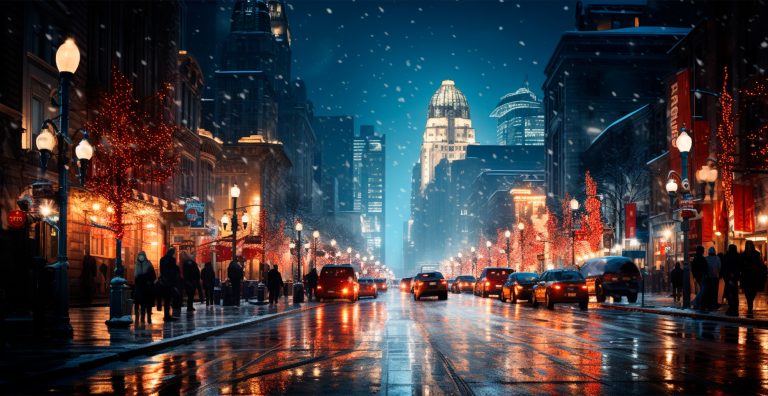 With the holidays fast approaching, new research from Miconex shows that the majority of Americans are keen to support local retailers. 24% will be spending up to $1,000 during the holidays, and 78% worry about finding the perfect gift.
Read More »