By Alex Irvin,  Co-Founder and CMO of eCosmetics
Online shopping has made it easier to compare prices, find coupon codes, and purchase from third-party sellers. Across the country and all around the world customers have become more diligent about finding a good deal, but in the cosmetics industry, a good deal can't always be taken at face value. 
For the past decade, the number of counterfeit or knock-off products for sale through online marketplaces has surged, with countries like China and Korea pumping out imitation items for a fraction of the cost.

This problem has existed for over a decade in the cosmetics industry but recently has been gaining new traction. A recent surge can be credited to the COVID-19 lockdown closing brick-and-mortar stores and creating exponential demand growth for self-care products. As supply chain issues started to affect availability, a market opened that was lucrative for scammers. 
A 2018 government investigation found that 42% of items purchased from third-party sellers on Wal-Mart and Amazon were fakes, including an Urban Decay eyeshadow that looked very similar to the legitimate product. These types of deals exist because counterfeit cosmetics is a highly profitable business. 
Counterfeit products are universally lower quality, a problem that poses substantial risks, including the probability of containing carcinogens, bacteria, human waste, and variations of ingredients not meant for human use. The use of low-quality or expired ingredients can cause rashes and infections, even if they appear identical to the authentic product and are sometimes not noticeable until testing is complete.
The impacts of counterfeit products are profound. When retailers sell counterfeit items, whether customers realize they are counterfeits or not, it's only a matter of time before customers lose faith in the manufacturer and the products. 
This is a risk to both the retailer and the brand, with the potential to cause material losses in revenue. The atomized marketplace for counterfeit cosmetics is also potentially harmful to legitimate e-commerce businesses offering genuine products. The best way to combat knock-offs is by taking a preemptive approach, which often begins with educating customers.  
The golden rule manufacturers and retailers should drive home is that if a deal seems too good to be true, there's a good chance it is. There is only so far a discount can go before it starts cutting into the cost of production, which means that shockingly low prices are often a good indicator of counterfeit inventory.
Going one step further, manufacturers and retailers can teach shoppers what to look for regarding product packaging.  When customers know how to spot testing certification marks and authentic manufacturer labels, it's harder for them to be fooled by knock-offs or imitations. Both retailers and customers should read product packaging thoroughly, as misspellings and grammar errors are often tell-tale signs of counterfeit items. 
The most important tool retailers can use to fight back against counterfeit products is trust. To this point, customers continue to study product and company reviews on Google, and review sites like Trustpilot.com continue to grow in popularity.  Relationships between shoppers and merchants are vital because one of the best ways to avoid purchasing counterfeit products is for customers to buy directly from manufacturers or trusted e-commerce retailers.  This point was backed up by the LAPD in 2020 when they seized more than $700,000 in counterfeit products from 21 shops in the Los Angeles fashion district.
As much as consumers should be smart with their money, the same can be said for businesses.
Knowing when a product is counterfeit isn't all on the consumer. When a consumer buys from an online retailer, the seller hopes that the consumer will purchase again. If client retention is their priority, then they should also be focusing on consumer health and safety. Once a seller loses that consumer's trust, it becomes difficult, if not impossible, to gain it back, so it's important that retailers take great care when sourcing products.

About the author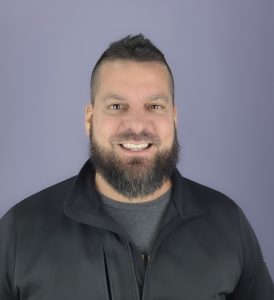 Alex Irvin is the Co-Founder and Chief Marketing Officer of eCosmetics (eCosmetics.com). Following a well-versed and successful career, Alex's work with eCosmetics is a return to his roots in the e-commerce world following his time in Specialty Finance.
Alex handled the successful build-out and change of control for DRB Financial, a Blackstone Tactical Opportunities Group portfolio company consisting of five companies. There, he successfully led and prepared the company's marketing systems for a change of control with a 2-year timeline, fulfilling his responsibilities of setting strategy, creative development, management, and delivering results.
Prior, Alex was selected to lead all of the marketing for 1800PetMeds, America's Largest Pet Pharmacy and a NASDAQ publicly traded company. This selection was a direct result of his expertise, passion, attention to detail, and team spirit. There, he had full P&L responsibility, managed an in-house team, vendor and agency relationships, and an annual budget of $30+ million.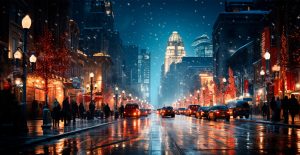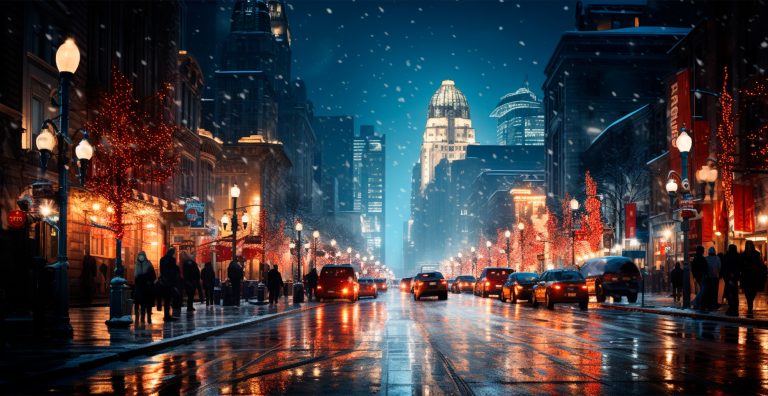 With the holidays fast approaching, new research from Miconex shows that the majority of Americans are keen to support local retailers. 24% will be spending up to $1,000 during the holidays, and 78% worry about finding the perfect gift.
Read More »