By Keith Phillips, President & CEO of Voxware   
The holidays are supposed to be filled with happiness, togetherness and the joy of opening holiday gifts with family and friends. Unfortunately, that last part doesn't always happen as planned due to errors made in the distribution or fulfillment centers of many retailers.
Recent research from Voxware found that 41 percent of respondents returned an item due to retailer error (incorrect size, color or wrong item altogether), up from 30 percent in 2018. Incredibly, 51 percent of respondents said they returned an incorrect item only to have a wrong item sent the second time around. Meanwhile, 30 percent of consumers are much less likely to purchase from an online retailer who has failed to deliver an item on-time in the past, up from 23 percent in 2018.
If those statistics don't concern retail leadership, this one surely will. The latest Voxware research found that 53 percent of respondents will never place another order with certain retailers that mishandled their order fulfillment during the 2020 holiday season.
These figures should serve as a wake-up call to the industry to advance their distribution operations to ensure a flawless customer experience. With eCommerce continuing to grow, brands cannot afford any mistakes, or consumers will swiftly take their business elsewhere.
Consumer expectation at the holidays for on-time and accurate delivery is more important (say 47 percent of respondents) than any other time of the year. Additionally, consumers want more transparency from the brands with whom they shop, specifically those who are unable to meet promised delivery dates. Not surprising, 54 percent of those who had gift delivery delays say it was extremely important that retailers continuously communicate the status of their delayed orders.
eMarketer is projecting total US retail sales to rise nine percent to $1.147 trillion this holiday shopping season. After last year's boom in eCommerce sales, it doesn't appear to be slowing down. In fact, eMarketer forecasts show US retail ecommerce sales will climb 14.4 percent to $211.66 billion and expect ecommerce to account for 18.4 percent of total retail sales in 2021.
Warehouse technologies can help retailers meet their growing customer demands, and those that choose to upgrade their supply chain solutions to Cloud-based models can drive even greater profitability from their eCommerce sales.
Voice automation is proven to optimize workflows and employee performance for all distribution and fulfillment center functions. From receiving and put away to packing and loading shipments for delivery (and all processes in between), voice-enabled workflows remove time and errors from warehouse activities. Not only must retailers ensure that supply chains can execute online shipments on time and accurately, but they must also be able to ensure fast and convenient returns processing.
To prepare for the 2021 holiday rush, many retailers have been hiring seasonal workers. In fact, this holiday season, Walmart and Amazon are adding 150,000 seasonal workers, Target is planning to bring on 100,000, Kohl's is adding 90,000 workers and Michael's is bringing in another 20,000. The major shipping carriers also have plans to add six-figure numbers of temporary workers to help support the rush.

Many of these seasonal employees will work in retailer distribution and fulfillment centers. Much of the success and failure to meet customer expectations falls on warehouse services and their ability to move product promptly and accurately through the distribution or fulfillment center. If these workers don't pick items correctly, or can't keep pace with the number of requests, then consumers are either getting the wrong items delivered to them, or they're getting them delivered late.
As retailers worldwide continue to struggle to find skilled workers, voice automation can help fill the void. Voice automation consistently helps warehouses operate 30 percent more efficiently and provides picking accuracy exceeding 99.99 percent. Another benefit provided by voice automation is the ease in which new and temporary workers can be brought up to speed and on the floor working faster. In fact, seasonal workers can deliver the same efficiency and accuracy as full-time experienced selectors through voice automation.
Companies can no longer run their distribution centers as they traditionally have. The complexity of the supply chain makes it an ideal use case for discovering competitive advantages through data analytics tools. Considering the crucial role that the supply chain plays in a company's cost structure and profitability, the insights gleaned by this data represents noteworthy implications to the bottom line.
Supply chain analytics are particularly adept at helping distribution center operations react to changing conditions quickly and adjust staffing as necessary. Retailers should be looking at supply chain analytics solutions that can aggregate and analyze internal and external data sources and present real-time and historical information, predict future events and help users navigate the right course of action to immediately resolve problems that may surface.
While mistakes continue to run rampant, between delayed and inaccurate deliveries, brands will be left with a negative lasting impact on customer loyalty, reputation and ultimately their bottom line. As more consumers rely on eCommerce as their means for shopping, automation will be critical and companies that have not taken the initiative to optimize their distribution operations will struggle to deliver the flawless experience customers expect. Consumers are able to switch retailers with the swipe of a finger, so speed, accuracy of delivery and transparency will be a critical differentiator moving forward.
About the author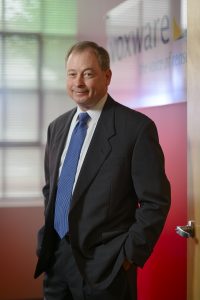 Keith Phillips is President & CEO of Voxware, Inc., leading provider of Voice-based warehouse automation software and supply chain analytics solutions. Companies rely on Voxware to improve speed, accuracy and efficiency through multimodal technologies across all functions and workflows in the distribution center. This leads to cascading benefits so companies can deliver a superior customer experience.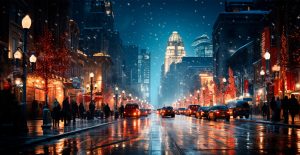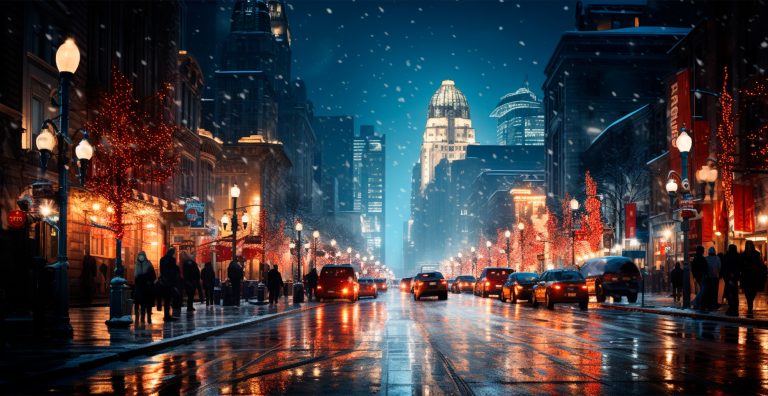 With the holidays fast approaching, new research from Miconex shows that the majority of Americans are keen to support local retailers. 24% will be spending up to $1,000 during the holidays, and 78% worry about finding the perfect gift.
Read More »