By Matthew Merrilees, CEO, North America at Global-e
Ecommerce has been gaining traction across virtually every product category, while consumers continue to avoid physical stores even after lockdowns lift and divert budgets from leisure activities and travel. Whether it's the rising number of brick-and-mortar stores shutting their doors forever or the steady stream of retailers filing for Chapter 11 bankruptcy, COVID-19 has demonstrated that a comprehensive global ecommerce strategy is one that brands and merchants can no longer ignore. 
Ask most retailers and they'll acknowledge the rising power of online spending as U.S. consumers will spend over $709.78 billion on ecommerce in 2020, an increase of 18% from the previous year, with brick-and-mortar retail spending expected to decrease by 14%. While many retailers have needed time to transition legacy systems to become more digital, this year, the retail sector has recognized that this transformation needs to happen at breakneck speed as the rate of online spending has soared, and as a way to meet consumer expectations and demand. Additionally, with the total U.S. retail sales forecasted to decline 10.5% in 2020, merchants are looking for new revenue streams to help weather the COVID-19 storm.
A global approach to the ecommerce arena has shown to have balanced sales due to the timing the pandemic hit different regions worldwide, as well as the consumer reactions to it. For example, while European consumers' confidence and ecommerce sales slowed in February and early March, it made a significant recovery from April onwards. U.S, sales were still strong in February, with a slowdown only starting in the second half of March and into April, while at the same time, Middle East and North Africa (MENA) markets reached new sales peaks.
Adapting to a "New Normal"
With so much market uncertainty and social distance practices being put in place, consumers are banking on products to become more widely available online. An analysis of over 300 of our global ecommerce merchant customers' retail sales in over 185 countries (focusing on apparel, accessory, cosmetics and footwear items) found that despite the current economic volatility, cross-border ecommerce has surged 101% year-over-year worldwide, from January 1 through mid-June. May alone increased 133%, due in part to additional brands joining the D2C ecommerce trend.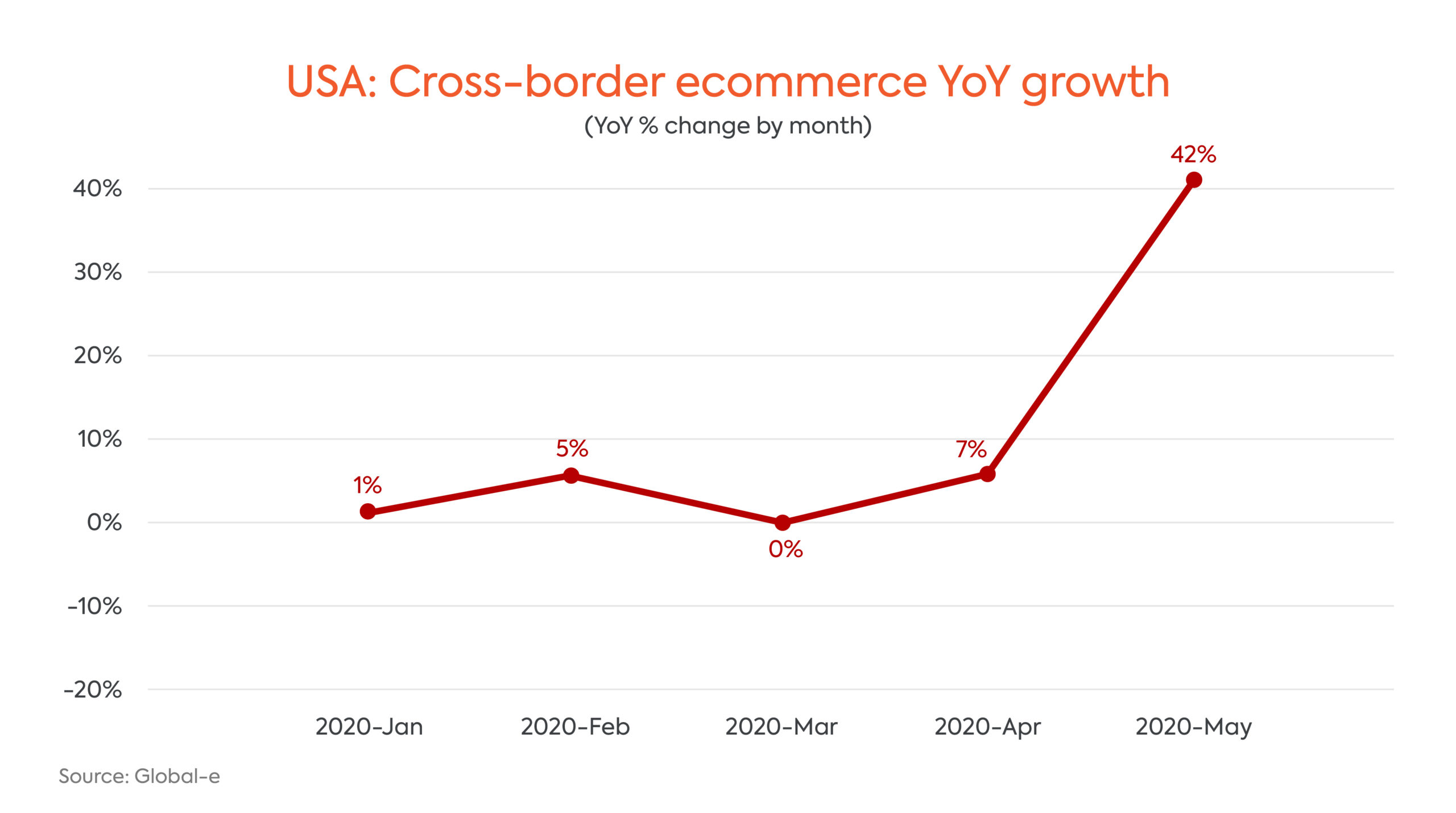 In the U.S., consumers flocked to international retailers for online purchases, with April seeing 7% year-over-year growth and May experiencing 42% YoY growth respectively (see graph). While many regions worldwide experienced a temporary dip or flattening of their discretionary ecommerce growth in March in response to the outbreak of the pandemic, the Gulf region markets (which includes the United Arab Emirates, Saudi Arabia, Qatar and Kuwait) showed a positive growth trend with cross-border ecommerce sales reaching a skyrocketing growth ahead of Ramadan in April, surging to a 575% YoY increase (see graph). As COVID-19 cases and lockdowns peaked at different times globally, this has highlighted the need for retailers to spread their efforts worldwide.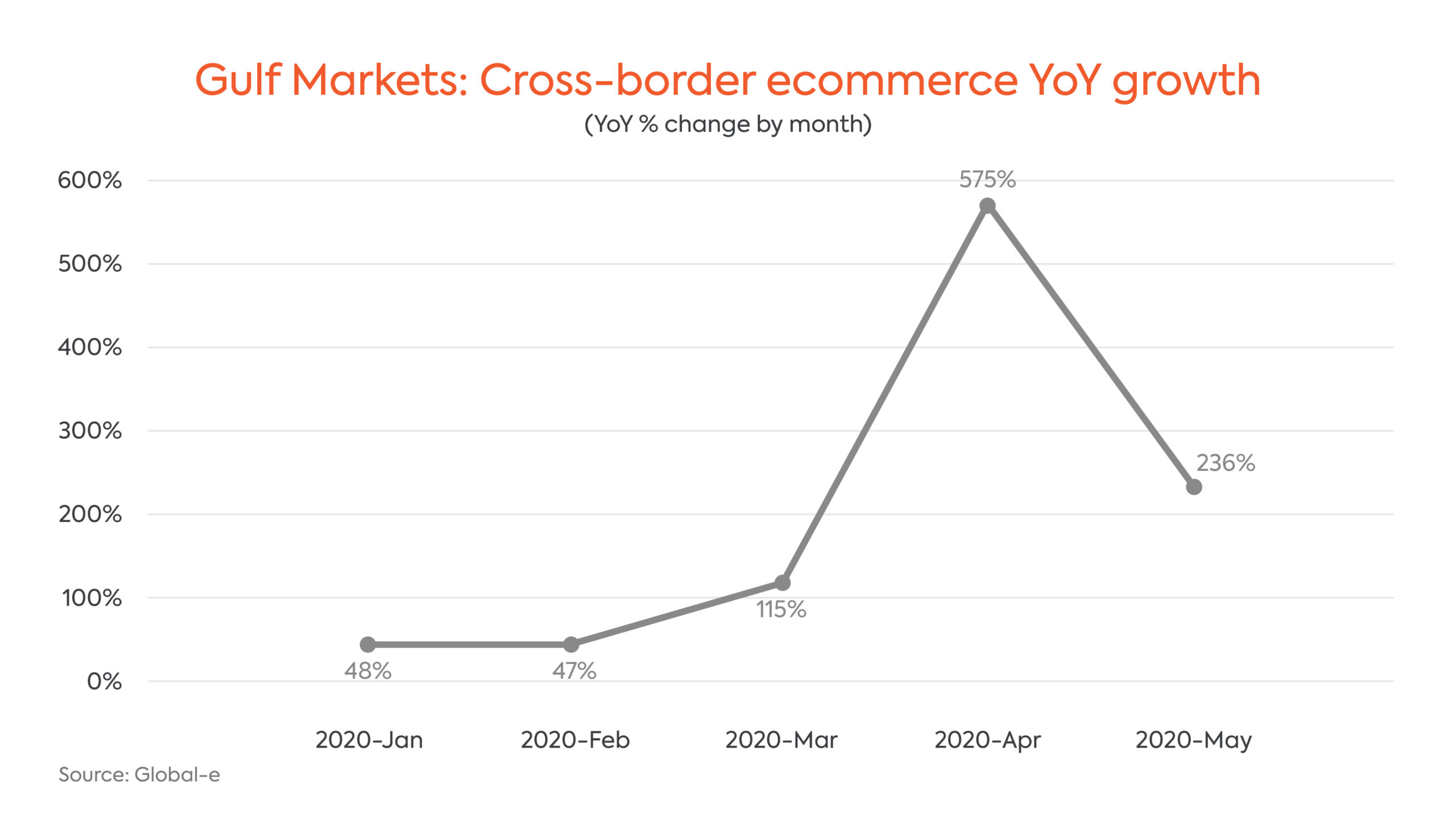 Finally, one category that has relied most heavily on in-store retail is luxury. However, with major travel restrictions, and high-touch in-store experiences all but nonexistent, luxury items have been buoyed the most by global cross-border ecommerce strategies to boost sales, with a 39% YoY global growth in both April and May respectively. 
Making Cross-Border a Seamless Experience
Despite dire warnings about the future of retail, in assessing the industry, the opportunities overtly exist in global D2C ecommerce. All regions have seen steady positive growth since April, with cross-border online sales rebounding and even exceeding pre-pandemic figures. Many brands and merchants have already started rolling out different initiatives to enhance the shopping experience online – whether that's through simple ways to return online orders, offering more flexible payment options, enabling faster delivery or optimizing search.
As retailers seek to recover, rebuild or even expand sales this year, a truly robust and diversified ecommerce strategy is central to their survival and growth. A tailored and comprehensive approach to the local needs of digital buyers worldwide not only can help counter an inevitable retreat in brick-and-mortar retail, but open up revenue and growth opportunities to where the online shopping world is truly a retailer's oyster. 
About the author
Matthew Merrilees is the CEO, North America at Global-e, the leading provider in cross-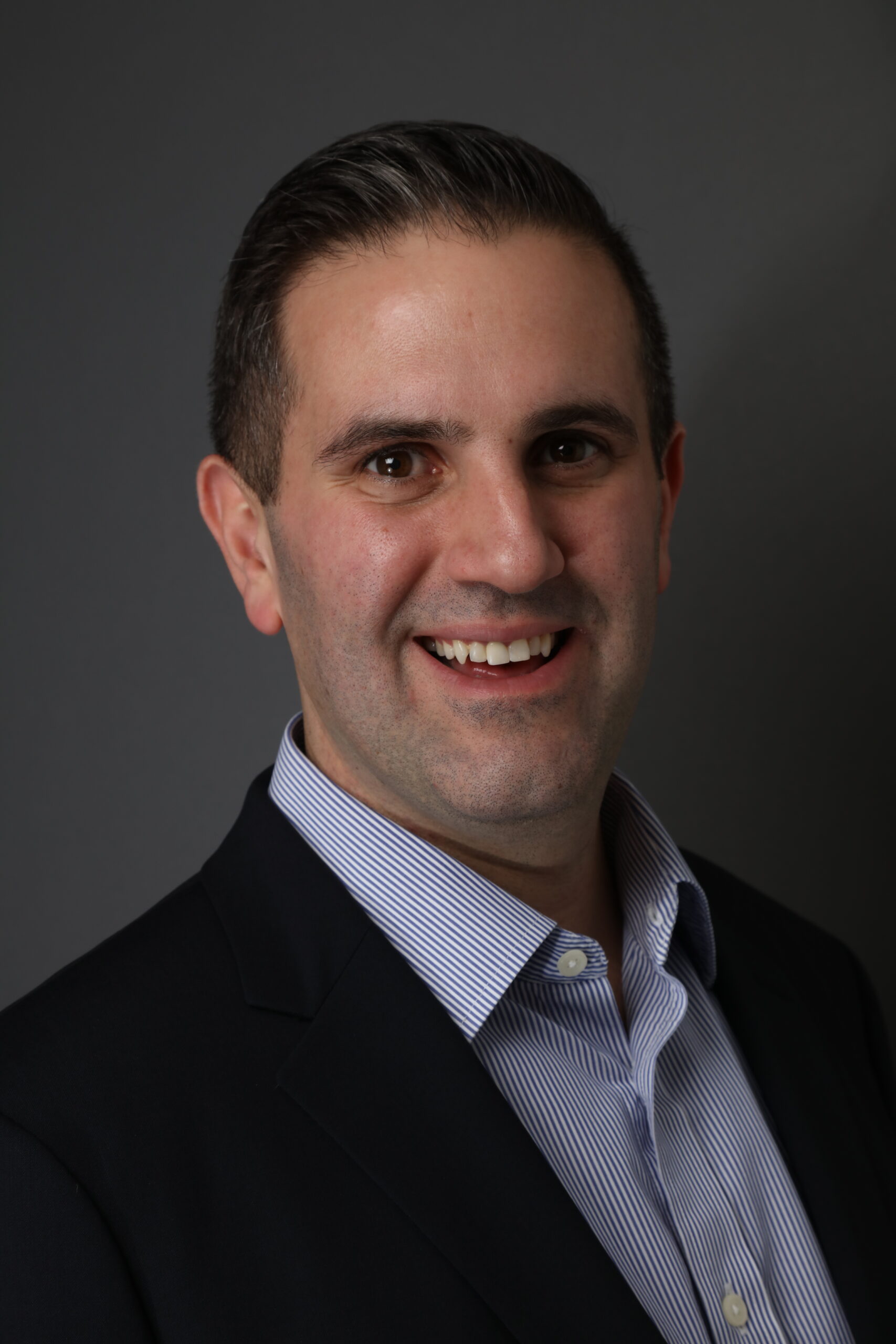 border ecommerce solutions. He is responsible for all aspects of the country's international ecommerce business ensuring frictionless integration with brands and delivering best-in-class service to customers. Matthew has previously held leadership positions at FedEx and DHL, and has a BA in business administration and management from Fairfield University.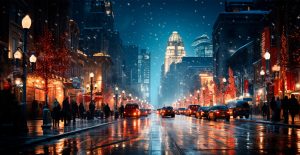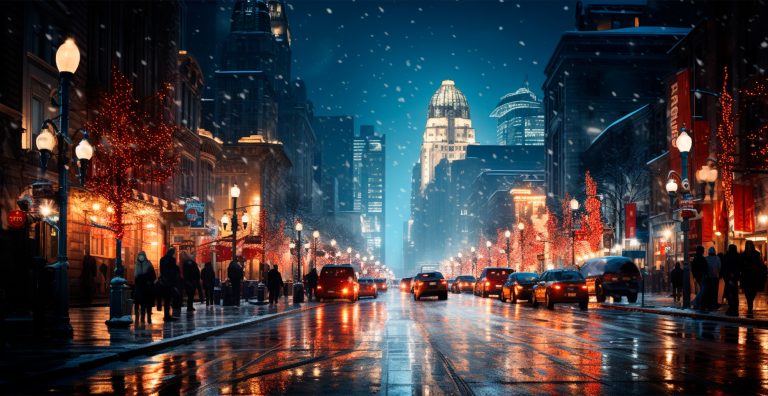 With the holidays fast approaching, new research from Miconex shows that the majority of Americans are keen to support local retailers. 24% will be spending up to $1,000 during the holidays, and 78% worry about finding the perfect gift.
Read More »