By Gav Kwok
Few e-commerce companies have achieved the scale that Amazon has, and now the Buy With Prime option is set to help businesses increase their conversion rates. 
According to TechCrunch, the result of this offering was an average conversion rate of 25% percent. 
On February 1, 2023, Amazon expanded the program to allow sellers who were not yet using their fulfillment service to utilize this service. This seems natural for Amazon's FBA program, which already allows third-party retailers to utilize their framework to sell goods and services. These independent retailers will have the benefits of free shipping and easy returns to help their company benefit and increase their bottom line. 
Since its debut in April 2022, Amazon's Buy With Prime service has helped select third-party retailers expand their reach by letting customers buy products directly from third-party sites that were already using Amazon's fulfillment program (FBA). 
Amazon's FBA program and Buy With Prime have a few subtle differences. Amazon's FBA program allows to create relationships with companies and use Amazon's marketplace and logistics framework for the fulfillment side. It's a B2B but then B2C capacity.
Buy With Prime is for merchants running their own direct-to-consumer sites, but who may want to offer their customers all the benefits they'd get with their prime membership. 
Some of these third-party sellers may have really robust relationships with their customer base that they want to maintain. Buy With Prime allows them to keep those relationships but add all the benefits of working within Amazon's framework. 
Amazon has had the market cornered on fast delivery and easy checkout pretty much since the dawn of the internet. When customers do not have to work as hard to buy something or worry as much about whether it will arrive in a timely fashion, they buy more, and they buy repeatedly. The return and retention rate is extremely good for businesses and if they have the right margins and move enough product, they can see a return even with the program's associated fees. 
In addition to allowing merchants to maintain the direct-to-consumer relationships they've built, Amazon is also adding the ability to power e-commerce sites' product reviews. Having a feed of customer reviews that populates whenever a review is left on Amazon can be a huge game changer when looking to convert a new customer. 
This is a huge benefit to third-party sellers to level up their game no matter where they are in their business trajectory.
The key thing to remember here is that Amazon has scaled e-commerce to a degree that most small businesses might not be able to reach on their own.

Take a look at Amazon's sales stats.  The average Amazon sale is completed in under three minutes, with only 25% of customers actually shopping around. Being at the top of an Amazon search is essential, but Amazon has also built that trust by shipping and delivering products so quickly that it puts other platforms to shame. If a small business has access to the same network it can increase its profits exponentially. 
Plus, it gives third-party sellers access to a larger portion of the e-commerce market. 
Amazon Prime especially makes up approximately 40% of consumer dollars in the United States e-commerce market, and having a piece of that can help a business scale exponentially. On the consumer side, having more vendors on the platform could also mean that customer retention and subscription dollars will be seen by Amazon in the coming years.  
The only catch here is that these third-party sellers are going to have to pay Amazon to use these services, and that may be a deterrent when it comes to getting third-party sites to buy in. 
Amazon has not made the fees associated with the program public knowledge, but it can still be in a company's interest to pursue this option since it does give the merchant some flexibility as to what programs they want to offer and for how long. 
So much of Amazon's sales come from third-party sellers that it's in the company's interest to continue diversifying their products on the platform. 
About the author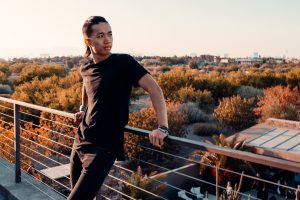 Gav Kwok is a millennial entrepreneur and digital nomad who went from a broke college student to financial freedom in less than 3 months. Before starting Amazon FBA, he was studying pre-med and working three jobs and has found financial freedom through the Fulfillment by Amazon Program. He currently hosts the GEM Podcast and runs Wholesale FBA Partnerships for high-net-worth clients.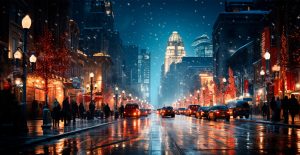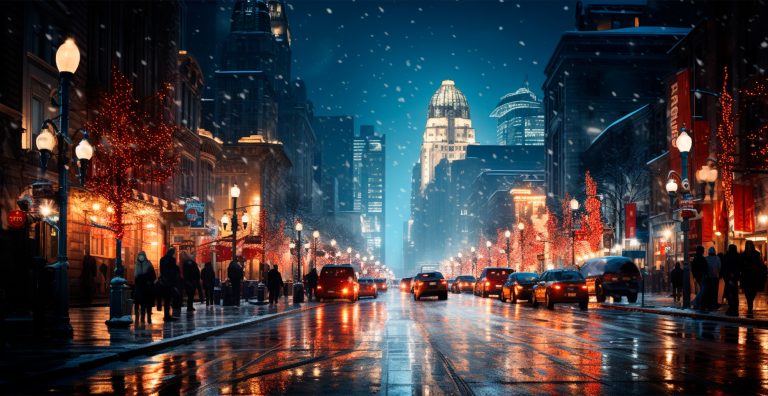 With the holidays fast approaching, new research from Miconex shows that the majority of Americans are keen to support local retailers. 24% will be spending up to $1,000 during the holidays, and 78% worry about finding the perfect gift.
Read More »