By Lisa Brink, Senior Director, Client Consulting, Gongos – Part of InSites Consulting
In a whirlwind of product competition, technology, and a high expectation from consumers seeking consistent, best-in-class experiences, retailers have to work harder to remain relevant, transparent, and authentic. 
Purchase decisions that were once simple and clear have been clouded by an ability to shop multiple options, compare brands, and review input from thousands of other customers before making a commitment. 
Additionally, amid an era of corporate distrust, customer loyalty must be earned. And, to earn trust and a loyal, lasting relationship, retail brands must tap into understanding their customers on a human level, and integrate that human understanding into their strategy to drive brand advocacy. 
What's Driving Humans?
While understanding what matters to humans may seem like a tall order, recent global research from InSites Consulting reveals trends that shine a light on what is really motivating behaviors and decisions. And for brands seeking to nurture human-centric loyalty, the challenge is how to develop strategies that add meaning on a more personal level. 
To achieve this, we can look at human motivations through the lens of 4 key drivers:

Stronger connections –

seeking connections that enrich and energize us, rather than consume us.

Deeper narratives –

striving to find narratives that describe us, not define us.

Support systems –

searching for systems that give back to us, instead of extract from us.

Embracing wonder –

pursuing wonder as an integral part of life, rather than a distinct domain.
While forming stronger connections, deeper narratives, support systems, and integrating wonder all sound great in theory – like many trends reports – it can be difficult for brands to grasp how to leverage this understanding into practice through products, services, and initiatives that connect in meaningful ways that build relationships and fuel brand preference. 
From sneakers to ski pants, here are a few examples of retail brands utilizing the essence of these trends to cultivate brand advocacy:
Taking Strides for Global Causes: 
Consumers are seeking brands that are actively contributing to the betterment of society. They are making buying decisions that include both what the product delivers and how that brand contributes to a larger societal or global cause. 
Consumers are aware of the flaws and weaknesses in our systems – and rather than stand idle, consumers are seeking ways to actively contribute to betterment. And they want to do business with retailers that are creating supportive systems and are providing solutions.
Global shoe retailer, Allbirds, has been putting this value into practice since their inception in 2014. Driven by the mission to bring the sustainability of wool to the footwear industry, Allbirds has created an entirely new category of shoes inspired by natural materials. Taking it a 'step' further, they created a partnership with the nonprofit organization Soles4Souls which allows customers the opportunity to donate their lightly used Allbirds to give new life around the world, helping communities in need. 
Not only are customers receiving the value of quality and sustainable footwear, but they are enjoying the higher-order emotional benefit of giving back. By purchasing a pair of shoes, they are supporting a retailer that is committed to creating better things in a better way, which ultimately creates a better society. 
Helping Consumers Expand their Horizons:
With uncertainty being one of the only givens nowadays, consumers are seeking products, services, and experiences that inspire new perspectives that provide a sense of wonder in their ever-changing lives. Brands that do this well connect their products and services in authentic and relevant ways to life-enhancing experiences. 
We can see this idea come to life through REI, an outdoor gear and apparel retailer who has created a community of customers that inspire each other to seek outdoor adventure for generations. In addition, to spark adventure among consumers, REI Adventures expertly curates outdoor experiences that range from backpacking in Arizona to kayaking in Alaska, along with the needed products, making it easy for them to engage in memorable experiences.
Instead of keeping that trip of a lifetime on a bucket list for decades, REI is giving consumers an opportunity to seek wonder, explore the unknown, and develop deeper relationships with the products they provide in the process.
Leveraging Human Motivators for Organizational Growth:
In a world that can appear more turbulent and divided than ever, it is important for brands to recognize and connect more on a human-motivation level. Tapping into those motivations, understanding what they mean to a brand, and creating connected strategies to deliver authentic experiences will be the gateway for long-lasting loyalty. Allbirds and REI are great examples of retail brands that are driving synergy between product value and human value, leading to a strong value exchange and organizational growth.
About the author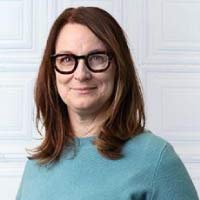 While guiding clients' customer-centric business decisions, Lisa is responsible for the strategic direction on key accounts, as well as diversifying Gongos' Strategy and Implementation practice. Her experience is duly balanced among client side and consulting agency work, focused on leveraging customer insights that shape and operationalize brand, customer experience, and business strategies. She often partners with C-Suite executives to transform teams to deliver on strategies that required paradigm shifts across the organization. Prior to Gongos, Lisa was Senior Director, Customer Strategy/Business Consultant at Elicit Insights, and has also held key brand strategy and insights roles at Advance Auto Parts and Best Buy.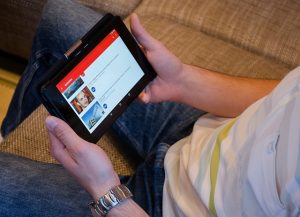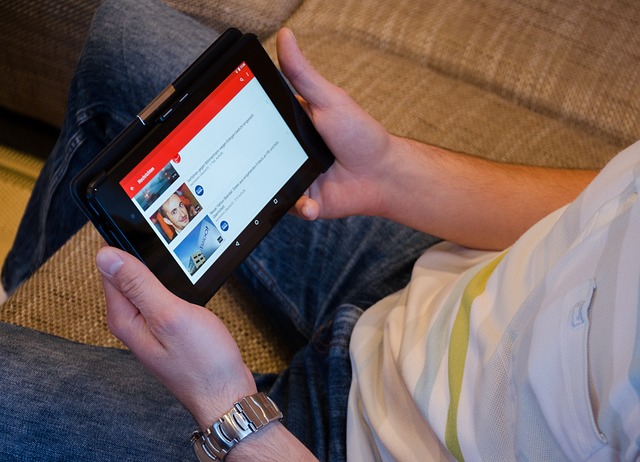 With more than half the global population engaging with social media platforms, Social Commerce is growing exponentially. Derek Chew, the CEO of Fullmoon Digital, explains that agile marketing strategies that leverage Social Commerce have become mandatory for a brand's success.
Read More »