By Sébastien Breteau, founder and CEO of QIMA
E-commerce has been growing exponentially for years but the pandemic has catapulted the industry to new heights. As brick-and-mortar retailers were forced to shut doors and socially distant consumers sheltered at home, retailers had no choice but to put digital transformation on the fast track. According to research firm Digital Commerce 360, consumers spent $861.12 billion online with U.S. retailers in 2020, up 44.0% from $598.02 billion in 2019.
At the same time, the rapid migration to e-commerce platforms like Amazon, Etsy and Walmart Marketplace has steered retailers' supply chains into uncharted territory. Amazon in particularly has seen explosive growth. While the company didn't specify specific sales figures, it's reported that marketplace sellers have hit record sales and that marketplace products now account for more than 50% of all units sold on the site.
But, greater opportunity brings even greater risks. To mitigate emerging risks and thrive in the unfolding e-commerce revolution, retailers must gain a full view of the product journey – from factory floors to consumers' front doors. However, according to QIMAone's recent survey of more than 700 businesses with global supply chains, over three-quarters (77%) admit to having blind spots in their supply chains and two-thirds reported that they don't have streamlined communications in place with suppliers.
When you combine a lack of operational visibility with supplier delays – like we've recently experienced amid pandemic disruptions – it spells out disaster for e-commerce retailers. However, the digitization of supply chain processes can bolster supply chain visibility and offer e-commerce retailers a host of competitive advantages.
Protects quality
While convenience, pricing and overall value have traditionally driven consumer trends, e-commerce retailers must increasingly prioritize quality in the online marketplace. Unlike the brick-and-mortar experience where salespeople can visually inspect merchandise and consumers can physically touch it, e-commerce relies heavily on product images and online reviews to help sell goods. If a poor quality item is sold online, the costs to retailers increase tenfold between shipping fees and poor reviews resulting in loss of customers. According to data from the American Society for Quality, quality-related costs can amount to 15-20% of sales revenue and account for up to 40% of operational expenses.
Notably, major e-commerce platforms do not perform quality control on behalf of their vendors. Instead, the onus falls squarely on the shoulders of the seller. Moreover, they must adhere to the specific regulatory compliance measures in every market they source from and sell in – a complex, burdensome task that requires end-to-end visibility. The fallout of faulty oversight and insufficient accountability is already being seen as thousands of hazardous items have been sold online, causing consumers physical harm or even death.
Considering quality's starring role in the e-commerce landscape, the case for digitization is gripping: 14% of respondents in QIMAone's survey reported product quality issues having a "very serious impact" on their business; however, for those with highly digitized supply chains, that number shrank to just 7%.
Streamlines data collection
Retailers that sell on e-commerce platforms now have access to more insights than ever before to better understand their customers and respond to purchasing behaviors. However, as e-commerce leaders raise the bar in user experiences (UXs), consumer expectations are also rising. Every online retailer faces intensifying pressures to deliver on fast shipping, low costs and high quality.
In today's disrupted and everchanging manufacturing landscape – where retailers also face challenges like product back orders, labor shortages and transit bottlenecks – being data savvy determines supply chain triumph or disaster.

A digital supply chain gives brands real-time visibility into a products' journey across their supply networks, including product conception, inspection on factory floors, transportation and arrival at the customer's front door. Switching from pen and paper to a digital inspection process means higher efficiency for everyone, from the inspector on the floor to the report reviewer in the office.
In fact, retailers enjoy 30% gains in inspectors' efficiency levels when they implement a digital inspection platform, according to field data from QIMAone. Furthermore, using a digital inspection platform with voice recognition technology, like QIMAone, can save businesses up to 50% in inspection time and significantly reduce margins of error in data entry.
Safeguards diversification and future proofs supply chains
Over the past five years, the main ingredient for supply chain success has been supplier diversification. Whether facing rising tariff due to the US-China trade war or factory shutdowns amid the pandemic's lockdowns, retailers' supply chains have been inevitably disrupted or even rerouted. Subsequently, the ability to relocate sourcing to other suppliers has offered a distinct competitive advantage, helping businesses cost-effectively keep pace with volatile consumer demand.
However, digitization is a key prerequisite for asserting a nomadic supply chain framework. That's because shifting to suppliers in new geographies is not a simple flip of a switch, especially in a manufacturing landscape that is rife with rising compliance hurdles and serious risks. Digitization provides end-to-end visibility across operations, so retailers don't blindly enter into relationships with new suppliers and put quality, ethics and efficiencies at risk.
While e-commerce has undoubtedly skyrocketed, it's still in its infancy at only at 8% penetration in the US. As the industry matures, retailers will need to overhaul inspections and quality control programs so they can get full visibility. A digital supply chain solution essentially provides a single platform where all of a brand's supply chain partners – including vendors, logistics partners, suppliers and inspectors – can communicate and share information. Markedly, this collaborative environment helps e-commerce retailers future-proof their networks with suppliers they can trust and grow with now and well into the future.
About the author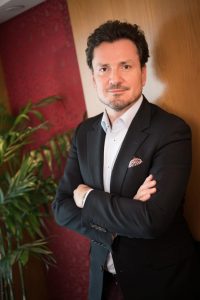 Sébastien Breteau is the founder and CEO of QIMA, a quality control and compliance service provider that partners with brands, retailers and importers to secure and manage their global supply chain. Breteau has more than 20 years of experience in supply chain management, founding his first sourcing company in 1997.
In 2020, the company launched QIMAone, a collaborative platform that digitizes quality and compliance management for global brands, retailers, and manufacturers.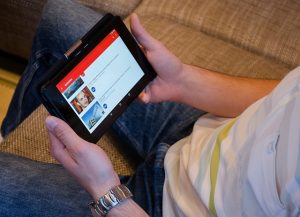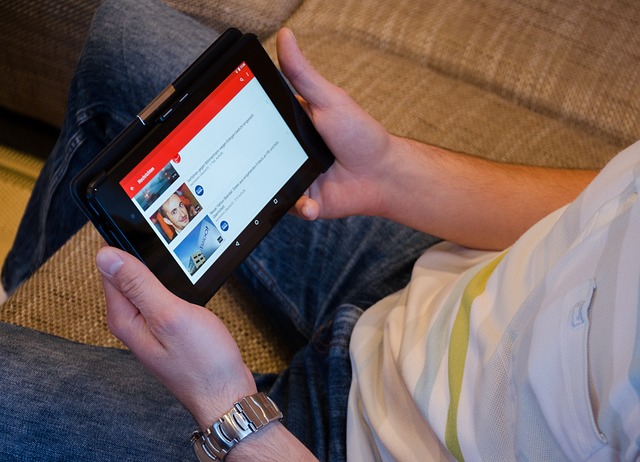 With more than half the global population engaging with social media platforms, Social Commerce is growing exponentially. Derek Chew, the CEO of Fullmoon Digital, explains that agile marketing strategies that leverage Social Commerce have become mandatory for a brand's success.
Read More »