By Julian Krenge, Co-founder and CTO,

parcelLab
Sustainability has been a hot topic in retail for the last few years—from recycled clothing to sustainable packaging and eco-friendly delivery. As consumers become increasingly aware of their carbon footprint and care about the impact they have on the environment, retailers have  reevaluated their practices to reflect these value shifts. any brands have come under fire in recent years for unethical employment and manufacturing practices, and producing clothing with non-sustainable fabrics and materials, showing that consumers no longer look away from this issue but instead demand transparency and more ethical and sustainable practices.
According to a 2020 First Insight poll of 1,000 U.S. consumers, 62% of Gen Z respondents, as well as 62% of Millennials, prefer to buy from a sustainable brand. The same is true for 54% of Gen X respondents, 44% of Silent Generation respondents, and 39% of Baby Boomers. 73% of Gen Z respondents are also willing to pay more for sustainable products, while only 68% of Millennials, 55% of Gen X, 50% of the Silent Generation, and only 42% of Baby Boomers would pay a higher price. The survey clearly shows that sustainable shopping is trending upwards by generation, with the youngest placing far more importance on their environmental impact than previous ones.
Implementing sustainable practices from packaging to delivery and returns
Some retailers have already started to improve their supply chains with sustainable materials, production, and more recently sustainable delivery to cater to younger and more eco-conscious consumers. Many retailers were also able to keep costs lower than other high-quality, sustainable brands, appealing to a wider audience and making sustainability more accessible. Emerging brands like Allbirds and MATE the Label have been paving the way for newcomers in the industry to embrace sustainable production practices through the use of eco-friendly materials such as organic cotton and recycled plastics and cardboard, while household names such as TOMS and Patagonia are promoting sustainable shopping through transparency in production and reporting, and recycling programs that prolong the lifetime of garments.
Although many retailers are moving in the right direction, they must think about how they can implement sustainable practices throughout their entire supply chain. While eco-friendly packaging has already been more widely adopted, sustainable delivery options pose another opportunity for retailers to demonstrate their commitment to reducing their harmful impact on the planet. Sustainable delivery has gained more traction in the last year due to the massive growth of e-commerce amid the COVID-19 pandemic. For example, Amazon, Macy's, and Target have been promoting no-rush delivery options and even offered significant discounts of up to $10 off your purchase when choosing this option.
Major shipping and logistics companies have also started to implement more environmentally friendly delivery options, showcasing that they are proactively moving towards greener solutions. UPS implemented carbon neutral shipping and sustainable packaging, USPS started initiatives to use greener facilities and vehicles, and DHL encourages customers to offset supply chain emissions and optimize their environmental footprint.
Delivery and returns processes put a major burden on the environment which has increased even more now with the recent surge in online shopping. To continuously promote and implement more sustainable options, retailers need to start by making the environmental impact of these post-sales processes more transparent for consumers. This starts with making sustainability part of their marketing messaging and providing a full picture of the shoppers' carbon footprint before they make a purchase or return—what is their eco footprint when choosing next-day delivery versus no-rush delivery? What is the environmental impact of a single return? How much carbon emission is used throughout the shipping, delivery, and return process?
Pointing these things out for consumers and being transparent is key in raising awareness about the implications of certain shopping habits, such as opting for free expedited shipping or taking advantage of free returns. These convenient options are frequently chosen by consumers, but unfortunately far less frequently understood by them. Retailers need to proactively communicate those environmental impacts and set incentives for consumers to choose more sustainable options, whether that is through simple discount offers or creative marketing campaigns that foster a stronger sense of responsibility towards our planet.
Taking small steps towards greener online shopping 
Although more sustainable delivery options are now available, it might not be the best starting point for every retailer. Small businesses that want to adopt a sustainable model could start with more easily attainable changes such as using eco-friendly packaging and high-quality materials for their products that are meant to last. It's important that retailers look at all parts of their supply chain—from sourcing and producing to shipping and handling returns—and start by addressing one area at a time depending on their resources. Achieving sustainability as a whole can take many years and it pays off far better to take small, genuine steps forward in providing sustainable options, than to get caught up in 'greenwashing', which often ends in detrimental consequences for a brand's credibility and reputation.
Sustainability is not an all or nothing deal and simple steps pave the way for big change. Smaller businesses won't be able to achieve results at the same speed and scale as larger companies with wider networks and deeper pockets. However, big companies like Amazon who hold immense influence over the retail industry at large, will need to continue down the trajectory of implementing sustainability at the core of their operations and practices to set an example for others.
Winning over the consumers of the future by embracing climate positivity
Climate positivity, a term created and adopted by the eco-friendly brand Reformation, means "going beyond net zero carbon emissions to actually create an environmental benefit, by removing more carbon dioxide from the atmosphere than we emit." This move towards making a positive contribution as opposed to simply being carbon neutral shows that some retailers are willing to go above and beyond to do their part in creating a more sustainable shopping ecosystem. However, there are still many retailers that have a lot of work to do when it comes to proving their commitment towards sustainability. Especially large brands that have a big influence are able to—and have to—create a ripple effect for normalizing sustainable practices across the industry. If all retailers take some action, whether small or big, towards achieving this common goal, the industry can not only make a significant impact on our environment, but will also win over the consumers of the future that are demanding more brands and products that align with their values.
About the author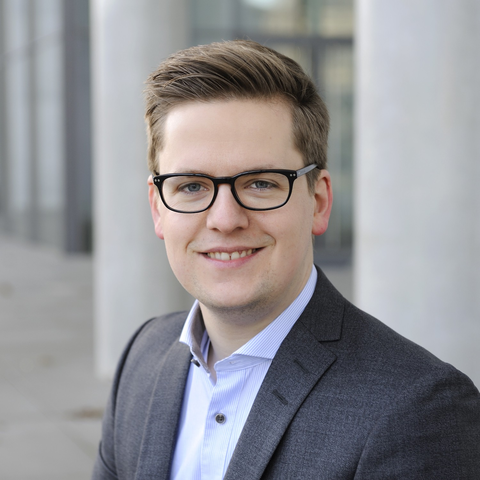 Julian Krenge is the CTO and co-founder of parcelLab, the global leader in Operations Experience that improves how brands, online  retailers, and distributors connect and engage with their customers, helping to optimize the brand experience and deliver proactive customer support.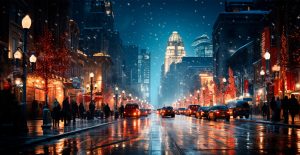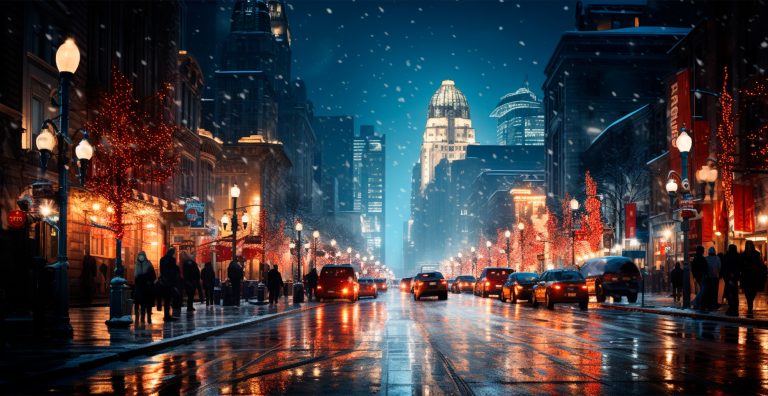 With the holidays fast approaching, new research from Miconex shows that the majority of Americans are keen to support local retailers. 24% will be spending up to $1,000 during the holidays, and 78% worry about finding the perfect gift.
Read More »