By Mark Feinberg, CEO, OTHRSource
COVID accelerated the adoption of online grocery sales. From March 2020-2021, Brick Meets Click reported a 43% increase in online sales and nearly a 78% jump in delivery and pickup orders — from $4 billion to $7.1 billion. This booming growth of "hired shoppers" has meant more out-of-stocks on grocers' shelves.

Because hired shoppers have suggested replacements, and are required to finish the order quickly, they rarely ask if a missing product is in the back. This means the brand the shopper couldn't find is missing out on sales.
Out-of-stock, low-stock items, and overall poor shelf health conditions leave money on the table for everyone involved. Meanwhile, a lack of communication between hired shoppers and brands also means a loss of brand intelligence.
How can brands and retailers improve these conditions and collect real-time, store-level data while filling gaps in-store where retailers are struggling?
The answer lies in more frequent, holistic, and brand-specific merchandising. As this is addressed, brands and retailers can analyze data at the store level to help brands understand how to fix what is broken and create an actionable growth strategy.
Holistic merchandising and how to accomplish it
Out-of-stock and low-stock products cost brands over $1 billion in the U.S. annually. Since the in-store environment changes quickly, weekly in-store merchandising is the key to growth. But two things need to happen to get this right. First, brands and retailers should take a more holistic approach to merchandising; it's much more than an attractive, stocked shelf. It includes pricing, rotating inventory, couponing, displays, buybacks, and more.
Distributors and brokers don't typically handle these tasks. And brands — especially emerging brands — and retailers are strained for in-store support. So, the second thing brands and retailers need is skilled workers to take on these tasks.
Hiring is costly and becoming more and more difficult as entry-level roles are upended. The good news is that the flex economy that has overtaken industries from restaurants to transportation is now also a solution for brands and retailers. For example, OTHRSource's network of 4,000-plus field team members are trained to improve overall shelf health and collect real-time, store-level data while filling gaps in-store.
By working with a dedicated development team to understand their merchandising needs, and implementing a tailored merchandising strategy with localized field team members, brands can assure a scalable, in-store support system will be set in place.
Merchandising and technology fuel a more intelligent system
The store-level data the field team collects through merchandising is invaluable. That data should be reported, analyzed, and digested to help brands understand how to fix what's broken and increase sales velocity.
That's where technology comes in.
Brands need a technology solution that helps companies make the best decisions with their limited resources. The right platform should allow brands to see the status of their products on store shelves in near real-time. It should also work hand-in-hand with field teams, showing organized inputs that can help emerging brands optimize their specific in-store approach:
Planogram implementation: Are the stores following the planogram correctly, or are products missing that should be there? Does each product have the correct number of facings? If not, use field teams to suggest corrections.
● Stocking and reordering: What's flying off shelves? What's getting stale? With these inputs brands can replenish more promptly before a product is out of stock. They can also adjust their assortments. These actions can help brands and retailers increase sales velocity.
● Competitive analysis and opportunities: Data collection helps emerging brands understand what is happening in the set around their products. This is critical to growing market share.
● Store management communication: Don't just rely on corporate communications to inform stores about upcoming promotions, displays, or demos. Use on-the-ground, store-level communication to prompt additional orders and prepare for these opportunities.
● Code date analysis and product conditions: As the field team addresses proper shelf rotation, they can also report if a product is starting to age in a store or how it looks. Is it dented, frosted, or showing old labels? How many products are affected? Brands can then create a plan to move the affected products either through IRC coupons or through a buyback program.
● Real-time pricing. Visibility into competitive pricing is even more important given inflationary pressures. Emerging brands could be priced out of the market and not even know it.
With enough information, the right technology solution should be able to help brands make predictions and recommendations as to how they want to show up in-store throughout the year, including responding to seasonal demands. This information is also key for everyone in dealing with economic factors like labor shortages and inflation, and more.
Products get sold when retailers and brands work together to ensure they are on-shelf and available to customers. A skilled field team can close in-store gaps. The right technology offers a complete methodology for continued growth. Together, they foster collaboration between brands and retailers to help keep the in-store supply chain in an optimal state.
About the author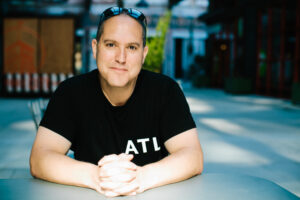 Mark Feinberg is CEO of OTHRSource, a platform designed for the CPG industry to help retailers, brands, and the overall industry increase sales velocity through tailored in-store support/merchandising (leveraging an on-demand workforce), digital influencer, and data/analytics solutions.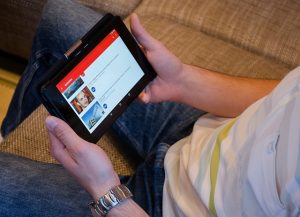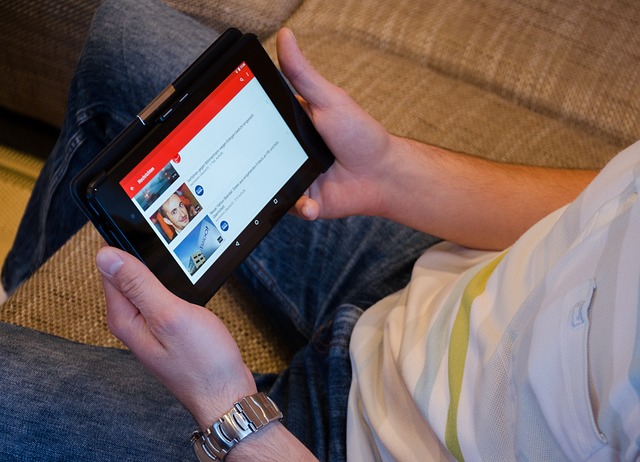 With more than half the global population engaging with social media platforms, Social Commerce is growing exponentially. Derek Chew, the CEO of Fullmoon Digital, explains that agile marketing strategies that leverage Social Commerce have become mandatory for a brand's success.
Read More »