Let's face it, the Metaverse is simply the next version of today's internet, meaning brands and businesses who take advantage of these new digital frontiers will experience the versatility they need to leverage their entire product and service catalogs in inventive, new ways. However, bridging the gap between the physical and the virtual world for these businesses has been fraught with its own set of unique challenges – that is, until now. 
TerraZero was founded as a pure Metaverse technology company with the goal of creating compelling, immersive, and interactive user experiences. That's why our team has developed the TerraZero Ecosystem, which will consist of a series of products and services designed to connect Enterprise businesses to their customers across numerous digital environments while simultaneously connecting customers to elevated, customizable, gamified, and brand-centric experiences that deliver fun, entertainment, and unprecedented commerce opportunities for interactive and Metaverse-type worlds.
Introducing the Intraverse 
Within the TerraZero Ecosystem, our first product is the Intraverse, a technology stack with customizable features and functionalities that was created to alleviate the pitfalls found across many current Metaverse worlds and interactive environments. The Intraverse can be white-labeled and serve as an enterprise-level private or public Metaverse solution for B2C and B2B applications that will help brands all over the world grow their physical to virtual footprint by implementing e-commerce strategies and experimental marketing efforts. This is particularly relevant as prospective macroeconomic shifts inspire companies to look for economical digital strategies which offer easily accessible, always-on/365 experiences customers can enjoy any time they want.
As a result, the Intraverse is positioned to put freedom of choice and versatility back in the hands of both brands who wish to enter the internet of the future safely and in their own way – just as much as the Intraverse will protect users. The Intraverse will be both mobile and desktop accessible, meaning brands can more easily connect with customers across multiple platforms. At the same time, the Intraverse is a tech stack, with TerraZero supporting brands to 'white-label' the product and exist on a vanity URL or custom web-based location instead of through another company's platform. Additionally, safe KYC and a credit-card-ready fiat-payments feature are planned for the Intraverse – helping brands monetize their physical and digital product catalogs across digital environments in a whole new way. 
Expert Opinions 
Brandon F. Johnson, Chief Experience Officer (CXO) of TerraZero, sees market validation and elevated monetization opportunities with the Intraverse. "Last year, we listened to our clients – we helped them achieve their goals, and we took note of all the ways they wanted to expand their presence virtually. A lot of those things weren't possible, so instead of trying to force a lesser experience for everyone, we went and innovated on the form in our own way. Now the Intraverse brings a whole stack of services which easily converge brand storytelling and messaging across multiple channels – on desktop and mobile. The Intraverse helps expedite the customer conversion pipeline through in-experience purchases within environments which already see mighty impression times and high click-through rates. This is how engagement is evolving across the internet – and companies can use technologies like the Intraverse to accelerate the value of their current marketing, e-commerce, and innovation spending while limiting their risk and opening a new door to always-on brand loyalty."
"The idea of the Intraverse doesn't replace the Metaverse – it expands the Metaverse across new environments built around the exact experiences brands and businesses want to give to their customers. The Intraverse will enable users to access secure environments from many Metaverse worlds enabling credit card payments and safe data migration, and then they can pop right back into the Metaverse they came from. This is truly a step forward for accessibility, interoperability, and therefore adoption," says Chief Metaverse Officer Ryan Kieffer.
Key Takeaways 
By bringing together everything required to build in the Metaverse and Intraverse, including AR, websites, and everything in between, TerraZero is streamlining the process and providing turnkey services for brands and businesses looking to explore the possibilities of these new digital frontiers. Our customer-first approach to Metaverse builds means that consumers will enjoy a seamless and secure digital experience that immerses them entirely in a new world. We're also interested in gathering and leveraging data on key metrics to ensure every activation is optimized for the best possible user experience, engagement, and conversions possible. Ultimately, TerraZero's Intraverse is set to bring brands and businesses into the Metaverse by utilizing a vertically integrated suite of Metaverse products to help them reach new audiences, increase sales, and maximize their growth potential.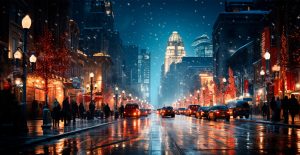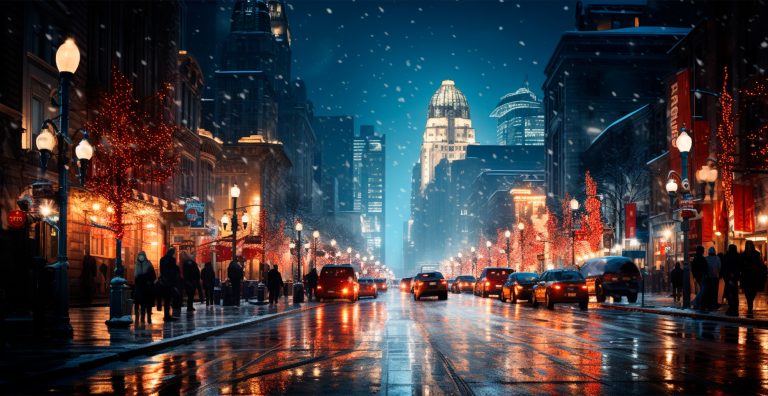 With the holidays fast approaching, new research from Miconex shows that the majority of Americans are keen to support local retailers. 24% will be spending up to $1,000 during the holidays, and 78% worry about finding the perfect gift.
Read More »