By Tim Hood, Chief Technology Officer of SAP's Consumer Products Business Unit
The retail industry is experiencing change like it hasn't seen since the emergence of ecommerce. 
There's pressure to develop the consistent digital and physical touchpoints of omnichannel to drive customer experience and to build holistic views of customer behavior to the point that the "category of one" is no longer just a fanciful notion. 
There's impetus from both consumers and regulators on the environmental, social, and governance (ESG) front – from consumers, often related to product sourcing and labor practices; and from governments, in the form of emerging carbon-tracking regulations, extended producer responsibility, and plastic taxes, among other rules. 
There's a growing need to partner with technology specialists, logistics firms, suppliers, and even other retailers. And given staffing challenges, there's a drive to put intuitive tools in the hands of associates to help them help customers.
That's a lot to juggle. Fortunately, there's a common denominator that can help retailers on all fronts: good, clean data. The words "good" and "clean" are key here. I'm explicitly not referring to data lakes, a term which alludes to the approach of dumping data of all sorts into a brimming digital pool. Experience over the past decade or so has shown that data lakes quickly become data swamps (no offense to ecologically vibrant wetlands). So often, John Doe, J. Doe, and Johnny Doe – one guy – can look like three people because he's been identified differently by different systems. Same thing can happen with vendors, products, and anything else a database tracks. Mergers and acquisitions almost always introduce this challenge, but, without proper governance, it happens organically as well.  
Hard work
There's no magic spell that can painlessly unify and harmonize a retailer's many datasets. It takes the creation of a data dictionary to establish standards, a governance model, and an ongoing effort to make sure the many repositories are obeying the rules.
Why bother? It's the price of admission for the ability to tap into data from multiple sources in real-time – and we're living in a real-time world – rather than attempt to make sense of massive, disorganized, redundant collections of data hours or even days later. If the old approach was to collect, the new one is to connect. After all, it's not about the data per se, but rather what you do with it. And what you should do with it is deliver insights to the widest-possible audience, internally and with supply chain and other partners, in real-time, at actionable levels of detail.
That way, a summary of vendor performance data can occupy a corner of the buyer's screen before making a purchase order. Perhaps the buyer can drill down into that vendor's last few deliveries to understand whether a less-than-stellar rating resulted from a hiccup or a habit. Or, in assortment planning, rather than stocking up on the three top-selling items nationally, one can use detailed data about sales performance in a particular region or store to stock up on the three items that are selling best in a particular place.
That sort of specificity is important not only in serving customers, but also in understanding how a retail business is performing. For instance, online sales muddle the insights delivered by the traditional key performance indicator (KPI) related to same-store sales. In-store pickup and local fulfilment of online orders that turn a retail location into a fulfilment center further cloud that particular KPI. A better metric would be sales from the catchment the store serves. That takes connected data. 
In addition, emerging sources of data – from robotics and automation, computer vision, traffic intelligence, virtual sizing, and from the products themselves (smart running shoes, smart refrigerators) – amass in volumes and formats that would gum up the best of data-lake filtration systems. You just can't manage a universal set of data types and formats in a single database, at least not quickly and efficiently.
Need the cloud
Implicit here is the indispensable role of the cloud, which enables not only the familiar benefits of pay-as-you-go, scalability, stability, and upgradability. Cloud-based solutions often come with the data analytics, artificial intelligence, and machine learning tools from the core-systems developers and a wide array of retail-specialist software providers whose solutions plug into those cloud-based core systems. "Business transformation" is tightly linked to the move to the cloud for a reason: The transition enables the sorts of tools and flexibility required to transform a retail business – or any other business.
The combination of clean, interconnected data and cloud-based processing opens up worlds of possibilities. It can enable experimentation with new business models such as outcome-based pricing, the management of shops-in-shops (such as Macy's bringing in Toys R Us to boost holiday sales), the outsourcing of logistics and other services, the list goes on. When combined with data from suppliers, it empowers retailers to provide accurate information on the carbon and social footprints of their products that consumers and investors are increasing demanding  
Rather than settling for standard reports and being constrained by IT, advanced business users can leverage data intelligence tools creatively in search of patterns that might yield future buying trends, opportunities for new solution offerings, supply-chain efficiencies, and much more.
Before the pandemic, business transformation based on interconnected – rather than indiscriminately pooled – data would have come across as aspirational. In addition to catalyzing business transformation, the last couple of years have taught us that retailers must plan for the unplanned. Doing data right in the cloud enables exactly that.
About the author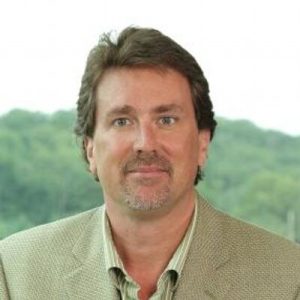 Tim has over 30 years of experience in the software industry. Starting in 1999, Tim focused on providing innovative solutions to the retail industry. Tim's current role at SAP covers the complete consumer industries value chain: from consumer products and life sciences through wholesale distribution to retail and healthcare.
In recent years, Tim has spent his time at the interface of SAP and our customers, bridging the gap between business and enterprise technology – to translate from business to geek and back again. For the first part of his career, he was deep in the software factory: starting as a coder and progressing through leadership roles in development, architecture and product management.
Tim has been active in the retail industry, including working with NRF-ARTS since 2001, joining SAP in 2006 through the acquisition of Triversity, where he was the lead of the product development organization.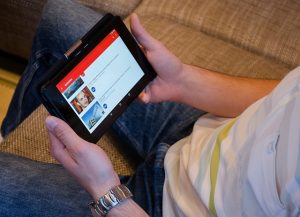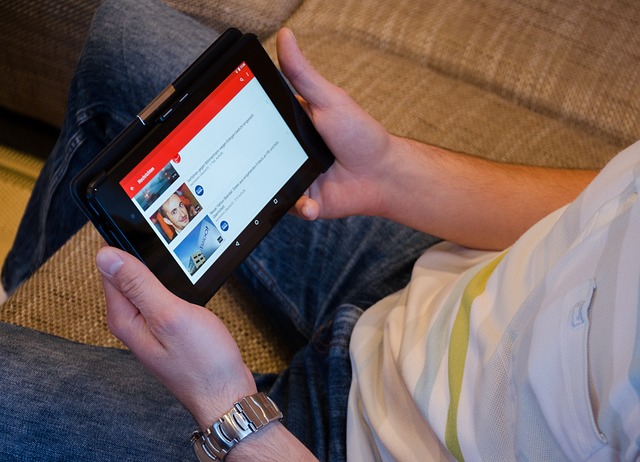 With more than half the global population engaging with social media platforms, Social Commerce is growing exponentially. Derek Chew, the CEO of Fullmoon Digital, explains that agile marketing strategies that leverage Social Commerce have become mandatory for a brand's success.
Read More »