By Caroline Callaway, President & Founder of Bolt PR, LLC
The holiday season has long been upon us. Gift guides began accepting submissions as early as June of this year and the buzz is already taking off among brands and buyers. Now with the final weeks counting down toward the gift-giving season and end of the year, marketing campaigns are going strong and only further picking up steam as marketers vie for consumer attention, clicks and dollars.
The National Retail Federation reported retail sales during last year's holiday season grew 5.3% over 2021 to $936.3 billion. Among the top categories, hobby, toy and game stores generated 34% of their annual sales revenue between October and December last year. 
With the high season in full swing, how can brands capitalize on digital marketing and what should they expect?
When developing digital marketing strategies, brands should consider all online channels, communities and referral sources, from organic social media and paid ads, to email marketing, SEO, influencers and creative design. 
How to Capitalize
More of the same simply won't cut it this time of year. Own what you do and focus on those individuals to whom you provide your products or services. Make your offering clear, direct and accessible. Remove all barriers to purchase. This is not the time for cutesy catch-phrases or funnels; tell your audience who it's for, why they'll love it and how to buy. 
If you've been running paid digital ads all year long, now is the time to retarget. If you haven't, know who your audience is and target directly. This is not the time to test opportunistic audiences, but rather to make your dollars work hard for you and have a very direct, concise call to action.
If you've been optimizing for SEO, have you built a content strategy around gifting this time of year – whether that's your own gift guides, your how-to's for gifting, or even why your products or retail store are the best for gifting? Bolster your existing SEO with learnings and insights from current initiatives, and develop value-added content that ties into relevant searches during the holiday season.
For organic social media posts, engage new audiences with seasonal hashtags, repurpose your top performing content, and harness the power of collaborations and influencers. Leverage what works well for your brand and combine it with the reach of complementary influencers or brands to expand your audience reach.
Tap into your email database now and create subscriber-exclusive promotions and deals. Incentivize your database to take action on a purchase through limited time offers and deals. And all the while, encourage sign-ups for access to these insider deals.
What to Expect
Paid ads will cost more. Competition is fierce. If you haven't been powering your digital marketing campaigns up to this point, you're testing and learning while attempting to drive sales, versus leveraging your learnings to drive sales. In that case, be willing to invest to learn. 
Push the boundaries a bit more with messaging. Don't be afraid to make the ask to purchase. And please don't be coy in your offering – say what it is, who it's for, and why a consumer absolutely must buy it. Tell the story – a real, genuine story – through your digital marketing and capture the hearts, minds and hard-earned dollars of your consumers.
Be ready to fail fast. Not everything will work exactly as expected, but if you don't move quickly with your decision making and campaign implementation, you will be left behind. While keeping guardrails in place to ensure all messaging and creative assets align with your brand standards and values, identify where you can accelerate your internal processes and reprioritize other marketing initiatives to allow a dedicated focus on the high season. Then, dedicate time to understand what worked, what didn't, and where you can apply learnings – from the failures and the successes – going forward.
From simplifying messaging to investing more marketing dollars, the pivots today can make an impact on your holiday sales. But the transformations today will make a substantial difference in your sales next year. As a retailer, social media, paid ads, SEO and email marketing strategies should be working for you now, with the intent of optimizing further month after month, year after year. So every year when the holiday season approaches, you are equipped with relevant insights, best practices, messaging and approaches that specifically work for your brand, while also equipping your team to tap into an existing database of customers, leads and network partners. 
While the runway is short to the 2023 holiday season, starting now – yes now – on digital marketing campaigns will only set the stage for a record-breaking 2024 holiday season when you're empowered with the right set of tactics and data that allow your money to work harder for you while capitalizing on the high season in retail. 
About the author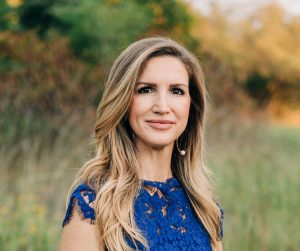 Caroline Callaway is an integrated communications professional with more than 20 years of B2B and B2C marketing experience. Caroline serves as president and founder of Bolt PR, an award-winning public relations and digital marketing agency with a proven track record of driving exposure, credibility, and meaningful awareness to leading and emerging brands of all sizes across the U.S. A business leader with a people-first mentality, she is passionate about culture, communications and establishing processes and systems to scale businesses. In addition to her role at Bolt PR, Caroline is a proud mom of two young children and is actively involved in the community, supporting children-related causes and serving on various boards.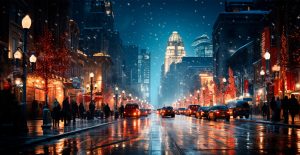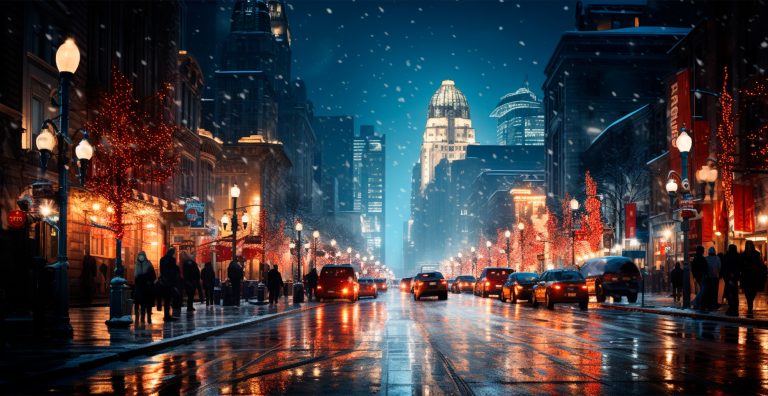 With the holidays fast approaching, new research from Miconex shows that the majority of Americans are keen to support local retailers. 24% will be spending up to $1,000 during the holidays, and 78% worry about finding the perfect gift.
Read More »