By Mark Lapping, CEO, Aquapak
The retail sector, like many other industries, is under pressure to reduce its use of environmentally damaging materials such as plastic which is widely used in packaging such as ecommerce mailer bags, and garment and accessory bags.  This is being driven by a number of different factors: regulatory pressure, consumer demand and high-profile global campaigns highlighting the damage being done to our oceans and their wildlife.
Our own research with consumers reveals the strong views about the desire for more sustainable packaging.  The majority (87%) consider the recyclability of the packaging of items such as clothes, sunglasses and accessories bought online or by mail order is important when making their purchasing decision. Over half (52%) said that poor packaging recyclability puts them off buying items online or by mail order altogether.  
We also know that consumers have genuine concerns about the environmental harm caused by plastic, 58% of consumers said it is plastic breaking down to microplastics in the ocean and harming wildlife which concerned them most. This was followed by plastics going to landfill (24%) and being incinerated and causing more pollution (12%).  
Crucially, the findings also revealed some good news for retailers worried about the commercial impact of switching to better, more sustainable packaging materials: more than half (52%) of shoppers would be prepared to pay more for environmentally friendly packaging.
Yet, despite growing pressure for a move to alternative packaging solutions as part of the green revolution, progress is slow, with the majority of packaging material still made from Low Density Polyethylene (LPDE).  Of course, fashion products need to be protected on their journey to the consumer to ensure they arrive in perfect condition, so packaging is a necessity.  It must protect from moisture, be strong and puncture resistant, heat sealable and also be suitable for labels and barcodes.  However, should these functional attributes be at the expense of the end-of-life of the packaging?
The reality is that there are a range of packaging alternatives available which offer more favourable end-of-life options in terms of recycling and biodegradability, albeit none are yet the silver bullet the industry seeks and there are challenges to overcome before they are adopted widely.  However, they are a significant improvement on LPDE and far less harmful to the environment.
Brands need to be aware that packaging innovation has delivered solutions which are now readily available, including starch based compostables and new-generation plastics such as Hydropol, which is based on PVA.  These offer all of the functionality of LDPE, but are fully recyclable and biodegradable without producing harmful microplastics which are so damaging to the environment.  So, if these products offer all of the product protection provided by traditional plastic packaging without the negative environmental impact, why aren't they being widely adopted?
The answer is chicken and egg.  Although materials made with Hydropol are fully recyclable – indeed, in combination with paper, it actually enhances the recovery of paper fibres in the recycling process – we still have to work with the existing recycling infrastructure which has yet to fully adjust to the circular economy.  The more brands collaborate and adopt new packaging technologies, so will the viability of recycling around the world, closing the loop and making the circular economy a reality.  
The paper recycling stream is an existing and generally available route to economic, technical and viable end of life which the consumer understands and, in many cases, has access to the collection stream, particularly in more developed markets such as the US and Europe.  We also need to ensure consumers are educated about the benefits and attributes of choosing alternative packaging.  They need more choice in terms of how they can dispose of their packaging, whether it is through the recycling system, dissolving it in the dishwasher or washing up water, or compositing it.  
We are fortunate to be working with fashion brands who are at the vanguard of sustainability such as Finisterre, and fashion packaging and labelling company Maxim Group, who are developing re-usable, heat sealable mailing bags which offer a scalable alternative to the billions of ecommerce bags used globally every year.
When it comes to packaging, we are on a journey of continuous improvement and waiting for the perfect solution is not the answer.  To paraphrase Einstein – to keep using the same materials in the same way expecting a different result – in this case delivering circular economy solutions – is a definition of insanity.  There is a huge opportunity for fashion industry brands to make a positive impact right now by switching to the alternative packaging solutions which are already available – the more that do, the quicker the pace of change. For good.
About the author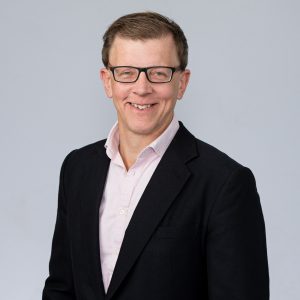 Mark is an experienced CEO with a successful record of leading customer centric manufacturing and service businesses including extensive experience in the packaging arena. Prior to joining Aquapak, Mark was President of Coveris UK, part of the 5th largest global packaging business, as well as having earlier leadership roles at Paragon Print & Packaging, and Mondi Group.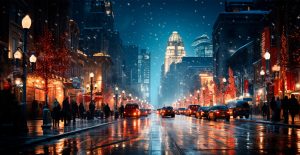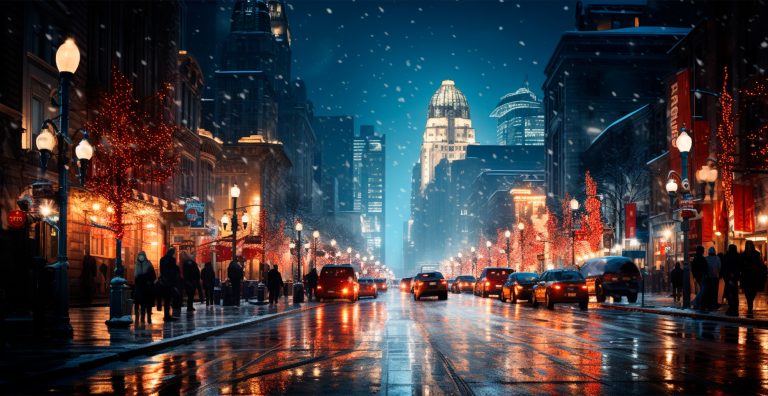 With the holidays fast approaching, new research from Miconex shows that the majority of Americans are keen to support local retailers. 24% will be spending up to $1,000 during the holidays, and 78% worry about finding the perfect gift.
Read More »