By Reese Jones, Writer & Entrepreneur
AI is set to upend the whole of the eCommerce industry. Generative AI chatbots powered by large language models can now maintain a cohesive and satisfying conversation, initiate orders and refunds—and, according to a UC San Diego study, respond to questions with empathy. Yet AI developments in the industry aren't limited to chatbots. Many eCommerce business owners also use AI to craft more personalized product recommendations, determine optimal discounting opportunities, and examine customer churn indicators.

AI sophistication can make various eCommerce stakeholders wonder if human professionals still have a role to play in web transactions. This is a valid concern, but the answer is clear: eCommerce business owners who opt out of human involvement often lose out in systematic caliber. There's no denying the sleek utility of AI. There's also no getting around the fact that humans have expertise, versatility, and proactiveness no machinery can overtake.

The good news is that eCommerce leaders don't need to choose between them. The following is an overview of why bridging the gap between AI and humans in eCommerce is necessary and how stakeholders can do so.


Why AI Still Needs The Human Touch

For AI to reach its fullest potential, it requires human cooperation. This is true from the outset—while AI's ultimate goal is to simulate human intelligence to create problem-solving automated processes, it still needs at least two points of human interference: an AI engineer that can develop, program, and train the complex algorithms that encompass AI, and eCommerce experts AI can learn the infrastructure of its intelligence from. A knowledgeable AI cannot be developed without human help.

At the same time, AI is prone to errors stemming from its mechanical nature and problematic human programming. Because of its automation, AI cannot proactively protect the delicate eCommerce information entrusted to its databases, like customer profiles or in-depth product reports. It cannot ensure compliance with data regulations like CCPA and GDPR, and it cannot autonomously integrate itself with the existing internal systems of an eCommerce company. Additionally, it can't rectify or even detect unfair biases embedded within its program. Humans are needed to correct these issues.


How To Bridge The Gap Between Human and AI Power

Maximize AI data management with human supervision and expertise

AI can't manage a company's sensitive eCommerce information on its own. While it's equipped to recognize, categorize, and respond to data trends to a greater extent, it still cannot combat in-built biases or identify data breaches like a human professional can. That's why it's best to pair AI's capacity to streamline routine tasks and process complex requests with a data entry clerk—someone who is trained to handle confidential information and data and to scrutinize it with a discerning eye, identifying and correcting any input errors. They can establish entry priorities, update company spreadsheets, and maintain customer accounts of an eCommerce business, while the AI can handle the time-consuming tasks of organizing documents and receipts. By retaining AI for manual, repetitive tasks and human intelligence for jobs that require more discernment, eCommerce companies can procure and protect critical information with the accuracy of a machine and the refinement of a human expert.

Reskill and upskill e-commerce workers for AI collaboration
A hindrance to AI-human collaboration is the belief that AI poses an existential threat to some occupations. While this isn't necessarily the case, this fear can disrupt eCommerce organizations and lead to knowledge hiding, worsening the quality of human and AI work. A 2023 study examines this phenomenon and proposes a solution to crafting a symbiotic relationship between workers and AI: investment in workers' ongoing training and upskilling. As AI can only enact eCommerce operations involving monitoring, information ordering, control precision, and other such repetitive tasks, eCommerce workers can be empowered and upskilled by their organizations to hone skills based on critical thinking, cognitive flexibility, and coordination. For example, an eCommerce business leader can help their social media manager reorient their workflow to focus less on information gathering and more on in-depth interpretations of customer engagement to better compose captivating campaigns.

Tailor AI interaction with customer experience

AI can deliver customized experiences based on interactions with the customer, which can lead to positive engagement and efficient eCommerce processes. However, eCommerce businesses can also fall into the trap of over-relying on AI's interactive abilities. Customer engagement and trust are paramount, and businesses should offer their consumers the disclosure of when they are interacting with AI and the option to escalate to human agents if necessary. Granting customers the type of attention they want will increase the likelihood of them having a satisfying eCommerce experience.

AI's powerful abilities can enhance the eCommerce industry. However, it's AI and human collaboration together that can fulfill the sector's potential.
About the author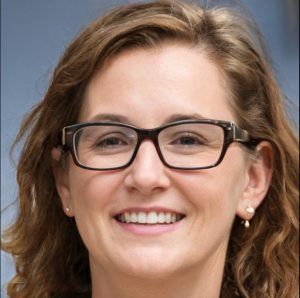 Rachel James is a freelance writer and entrepreneur. She spends most of her time studying and writing articles about e-commerce trends to help out small-time business owners. When she's not busy talking shop, you can bet she's picking up a new hobby to learn, whether that be pottery throwing or reverse running.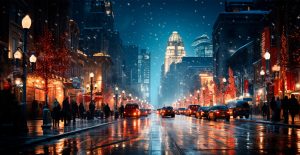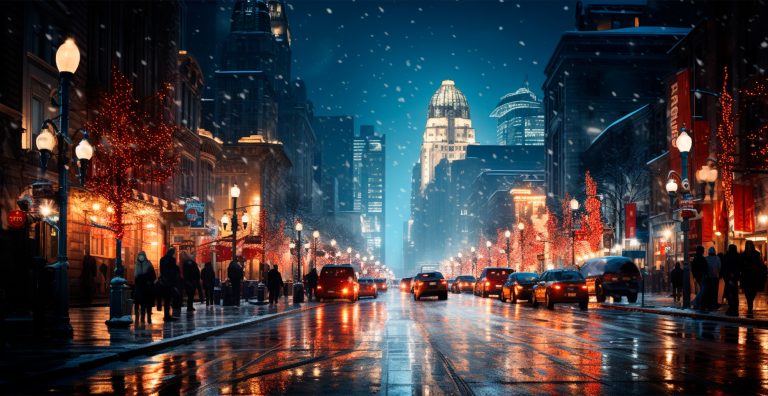 With the holidays fast approaching, new research from Miconex shows that the majority of Americans are keen to support local retailers. 24% will be spending up to $1,000 during the holidays, and 78% worry about finding the perfect gift.
Read More »