By Michael Jenknins, CTO, ThreatLocker
Amber Hovious, VP, Marketing & Partnerships, Teamwork Commerce
Dean Frew, CTO and Senior VP of RFID Solutions, SML Group
Oleksandr Martyshko, Senior Mobile Software Architect, Teamwork Commerce
Black Friday has come to be known as one of the most important days of the holiday shopping season. In the US alone, over 114 million people made a purchase on Black Friday in 2022. While this level of popularity provides a significant opportunity to increase sales and reach targets, it can also cause challenges for retailers, who are ill-prepared to handle increased traffic both online and in-store.
Technology has delivered a range of benefits for retailers. From streamlining operations to enhancing customer experiences, innovation has enabled retailers to improve ROI while driving customer loyalty. However, it has not come without issues. A digital-first approach to retail increases the risk of technical errors and security vulnerabilities. Meanwhile, in the current cost of living crisis, where consumers have become more frugal and retail theft continues to rise, many brands will be forgiven for approaching Black Friday with caution.
We spoke to industry experts to understand what to expect as we approach Cyber Weekend, and how retailers can overcome any potential issues…
Theft Concerns
The standout concern for many retailers this Black Friday is shrinkage. More specifically, theft. With nearly 80% of US brands saying organized retail crime is a risk that has become a priority in the past year for them, increased footfall in-store only enhances the potential for shoplifting.
However, all hope is not lost, according to Dean Frew, CTO and Senior VP of RFID Solutions at SML Group, who explains that with the right technology deployed, retailers can significantly reduce the risk of shrinkage.
"By deploying modern RFID tags at the item-level, retailers can identify and minimize shoplifting during peak periods," explains Frew. "Only deactivated once checkout is complete, RFID tags are capable of triggering in-store alarms. This helps retailers to reduce shoplifting even during the busiest of times".
Agreeing with Frew's sentiment, Oleksandr Martyshko, Senior Mobile Software Architect at Teamwork Commerce, discusses how RFID can be deployed within self-checkout systems to further reduce risk while delivering an enhanced customer experience.
"With technologies such as RFID-powered self-checkout, retailers can reduce theft while providing a high-quality customer experience. Products can be equipped with RFID tags." begins Martyshko. "From here, shoppers simply place their filled baskets or carts into a designated zone at checkout. All items are scanned by RFID readers within seconds, significantly reducing the time spent at checkout.
"The technology streamlines the checkout process for customers, and provides an additional layer of security for retailers, who can focus on providing a top-tier customer service instead of worrying about shoplifters."
Black Friday Online: Cybercrime
While in-store theft remains top of mind for brick-and-mortar retailers, they cannot afford to forget about the threat of digital crime. As the world becomes more reliant on technology, approximately 78% of shoppers now use online sources to find the best deals of the year. The power of e-commerce has been clear for years.
However, increased comfort with online shopping is accompanied by the risk of online theft. Black Friday presents the perfect occasion for cyber criminals to strike, with consumers quick to hand over sensitive financial details to avoid missing out on amazing deals. As a result, retailers become heavy targets for external threats during big events.
Michael Jenkins, CTO at ThreatLocker, warns retailers of the risks during peak shopping periods.
"Online transactions and data transfers soar during Black Friday as consumers take advantage of the unmissable deals and discounts that Black Friday offers, but as website traffic increases, so does the risk of falling for an online scam or data breach. Businesses focus on allowing customers to conduct online transactions but often fail to implement adequate cybersecurity measures, leaving them vulnerable to attacks due to the amount of activity and exposure to online content".
Falling victim to these scams can affect both ends of the transactions. Consumers face disappointment in the form of financial loss, unfulfilled orders and broken trust – whereas businesses lose out on sales and potentially loyal customers for future encounters.
However, Jenkins offers a solution for any would-be targets during Black Friday.
"Businesses should consider adopting a Zero Trust strategy. The concept of Zero Trust seeks to eliminate the idea of default access and trust. Just because a device is within a trusted firewall, network, or software, it does not mean that it should be trusted automatically"
Providing Value
While technology can play a pivotal role in protecting retailers both in-store and online this Black Friday, it can also be used to further elevate retail experiences and operations. Amber Hovious, VP Marketing and Partnerships at Teamwork Commerce reminds retailers of the broader scope ahead of a hectic Black Friday.
"It is easy to take a short-term view of Cyber Weekend, a quick-win to sell as many items as possible. However, retailers should consider the bigger picture. By taking an alternate view, where Black Friday is essentially an audition for retailers to impress an abundance of potential new customers, there is an opportunity here for long-term success and growth.
"Those who win Black Friday won't necessarily sell more than the next retailer, but they will better engage new shoppers who become retained customers. This is achieved through a high quality in-store experience, driven by a speedy, convenient and personalized service.
The retail world is certainly keeping one eye on how to effectively use new technologies to succeed around key dates such as Black Friday. With a significant amount of hype surrounding artificial intelligence (AI), SML's Frew closes by explaining how the technology can be utilized effectively within a retail setting.
"Understanding which products to stock heavily ahead of Black Friday can be a challenge, but retailers can use AI algorithms to analyze historical data and improve their demand forecasting processes"
This allows them to more accurately predict the number and type of items to replenish ahead of the festive season. This provides retailers with enough of the right inventory to fulfill consumer demand, ultimately increasing their sales.
"However, AI is only as accurate as the data it relies upon. In order to generate actionable insights, retailers must feed AI tools with accurate information. To be able to access accurate inventory data in real-time, retailers can lean on item-level RFID solutions that help them gain over 98% inventory accuracy."
Black Friday is a pivotal time for retailers. With efforts to minimize crime understandably taking priority ahead of this year's event, retailers shouldn't forget about the wider benefits that tech can deliver – making the most of Black Friday to further establish relationships and drive long-term success.
About the author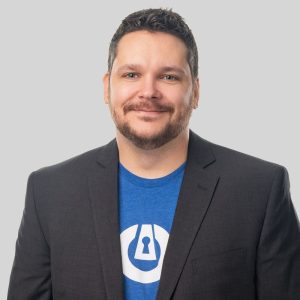 Michael Jenkins has over 10 years of experience in the IT industry working as a high-level engineer and go-to ransomware recovery expert serving the SMB market. Michael subsequently held positions in email security and managed security services which led him to his current position as CTO of ThreatLocker in the endpoint security industry.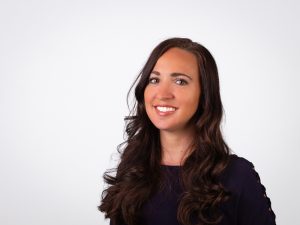 With nearly two decades of experience in corporate and channel sales, as well as marketing, Amber Hovious leads Teamwork Commerce's fast-growing retail software organization in its global expansion. Hovious joined the company in January 2013, and in her current role, is responsible for developing and managing Teamwork Commerce's channel programs, partnerships and strategic marketing campaigns.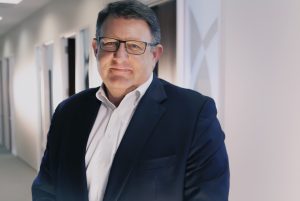 Dean Frew is the Chief Technology Officer and Senior Vice President of RFID Solutions at SML Group, and Founder of SML RFID. With over 20 years experience of delivering RFID solutions to retailers and brand owners around the globe, Dean is responsible for SML's overall strategy in driving forward its RFID Tags and Solutions.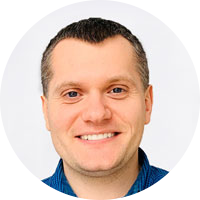 With 11 years of experience in developing software for RFID-based inventory management and customer engagement systems, Oleksandr is skilled at delivering solutions that optimize operational efficiency, increase sales, and enhance customer experiences. As a Senior Mobile Software Architect at Teamwork Commerce, he is responsible for leading the organization's development of mobile applications that leverage RFID technology to improve inventory accuracy, reduce out-of-stocks, and provide real-time data insights.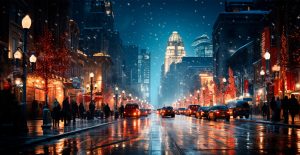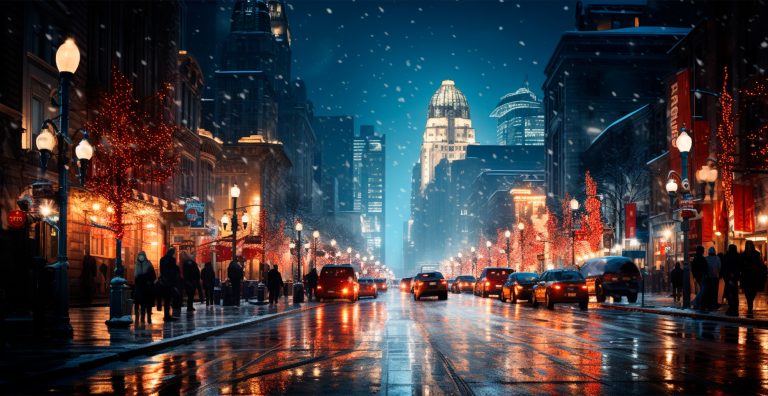 With the holidays fast approaching, new research from Miconex shows that the majority of Americans are keen to support local retailers. 24% will be spending up to $1,000 during the holidays, and 78% worry about finding the perfect gift.
Read More »