By Jenny Hopkins, Director of Partnerships, Marketplacer
Loyalty programs are big business. According to Accenture, more than 90% of companies have some sort of loyalty program. Harvard Business Review found that loyalty leaders grow revenues roughly 2.5x as fast as other companies in their industries and Incentive Solutions says that adding a loyalty program to an e-commerce platform can increase average order quantity by 319%. 
None of these statistics are surprising when you review corresponding numbers reflecting shopper interest and engagement with loyalty programs. According to eMarketer, 58.7% of internet users believe earning rewards and loyalty points is one of the most valued aspects of the shopping experience. 50% of consumers say their primary reason for joining a loyalty program is to earn rewards on everyday purchases. (PDI) and earn they do with 84% of loyalty program members having made a redemption from the program. (Bond).
Major brands are increasingly focusing marketing attention on loyalty and rewards programs, especially as advertising gears up to take a hit with a move to cookie-less tracked world. Brands must find new ways to connect and build community and consistent engagement. Enter marketplaces: marketplaces are quickly emerging as a way to allow brands to satisfy revenue and increasing loyalty demands from customers.
Retail Example of a Marketplace-Driven Loyalty Program
There's a growing expectation to keep a loyalty and rewards program fresh. KPMG found that 96 percent of millennials (a major shopping block) say that brands should find new ways to reward loyal customers. 
Marketplace loyalty programs are different from traditional loyalty programs because they involve sellers or partners in the reward system, in addition to customers.
Marketplace loyalty programs are part of a comprehensive third-party marketplace strategy as part of the commerce stack with a retailer seeking to become more than a single platform selling a single range, instead becoming the umbrella, taking commission on every product without carrying the risk and cost of producing each one. This allows a brand to grow across categories faster and expand its online presence swiftly by leveraging off the existing profiles of the brands they sell. 
For example, one type of a marketplace-focused loyalty program is to create a separate reward system for both customers and sellers. For example, Uber's Uber Rewards program for customers is  a four-tier loyalty program, while drivers are offered Uber Pro, a loyalty program that earns points to be able to access bonuses, like car maintenance discounts.
Alternatively, a marketplace can enable sellers to offer their own 'mini rewards', as Amazon and Etsy do. This is a way for marketplace operators to engage sellers by giving them greater control in how they engage with customers on the platform.
Finally, a loyalty program can be targeted at sellers or partners only, offering gifts, incentives, or other benefits like sales training, to strengthen the bonds of those relationships and ensure the marketplace remains a preferred sales channel. Marketplace rewards programs can work in both B2B and B2C environments.
When loyalty programs are integrated into a third-party marketplace, the retailer ultimately benefits by becoming the facilitator of a community that cares for its loyal customer, and its sellers, encouraging their return business, as well as providing access to richer customer data. 
An excellent B2C example is that of leading department store chain Myer (disclaimer: a Marketplacer customer), which created the Myer Market, a marketplace powered by third-party sellers, to extend range options for their active shopper base. When shopping from the Myer Market, loyalty points are added to customers' Myer One account to earn rewards to spend in-store or online. 
By offering third-party sellers as reward options, and not needing to take on inventory or formally enter unrelated businesses such as car rentals, Myer is able to create a range of incentives and rewards to their shopper base for redemption of points. 
From this simple illustration you can see how the marketplace model can support a range of loyalty programs. Credit card companies and financial services, which basically wrote the playbook on rewards programs, are showing signs to be among the first industries to integrate and leverage third-party marketplaces to bring expanded options and increased customer experience. 
About the author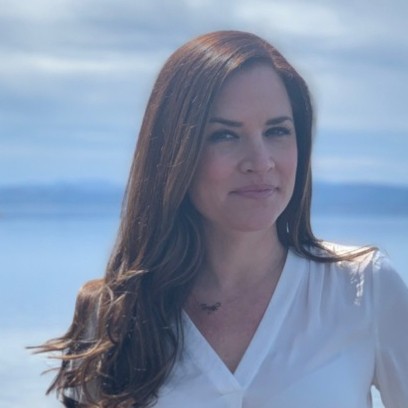 Jenny Hopkins has more than 12 years of experience in e-commerce strategy, sales, and partnerships. Before joining Marketplacer, she worked for BigCommerce (BIGC), where she built and executed Enterprise GTM strategies with more than 30 Enterprise partners in the US. She lives in a 230+ year old house in Northern Vermont in search of the perfect apple cider donut.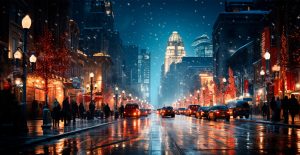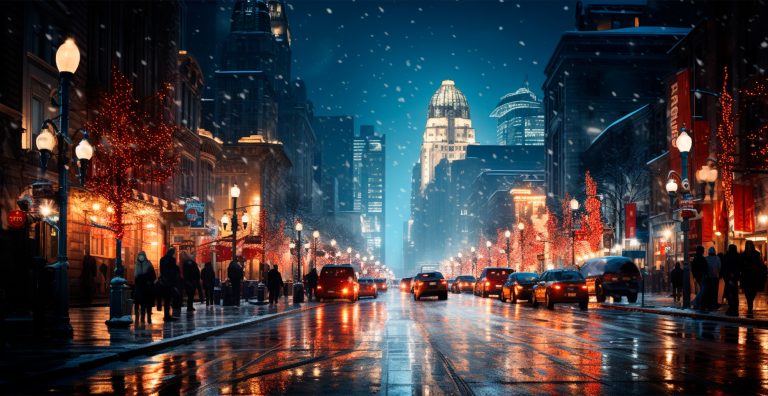 With the holidays fast approaching, new research from Miconex shows that the majority of Americans are keen to support local retailers. 24% will be spending up to $1,000 during the holidays, and 78% worry about finding the perfect gift.
Read More »