By Mario Natarelli, managing partner at MBLM
Amazon is a dominant player across a variety of industries including retail, entertainment and technology, among others. Its growth over recent years has been monumental. In the first quarter of 2021, its net sales increased to $108.5 billion, compared to $75.5 billion in Q1 2020, rising by 44% (Amazon).
While digital services were widespread before the pandemic, stay-at-home orders and shutdowns increased our reliance on them significantly. Entire households relied on the arrival of the smiley-faced boxes, rather than going out in public.
Amazon benefited from this reliance. Even as the pandemic eases, it seems our dependence on online services has not.
A significant disparity has arisen about Amazon between Americans who love and loathe the brand. Many consumers love the convenience, ease and speed of the brand and its ability to serve them and predict what else may be missing from their lives – whether it's the newest season of Ted Lasso or the latest makeup product.
Others wholeheartedly disapprove of the brand for a multitude of reasons such as its negative impact on local businesses and its ability to avoid federal income taxes (Institute of Taxation and Economic Policy). Warehouse workers are also reported to face grueling workdays with difficult conditions. What's more, founder Jeff Bezos' recent space exploration with Blue Origin, further highlights what some feel are billionaire excesses.
However, Amazon remains unstoppable by its competitors and a continued disruptor.
Amazon has a strong showing in our Brand Intimacy COVID Study, which analyzes brands based on emotional connections during the pandemic. Brand Intimacy is the emotional science behind the bonds consumers form with the brands they use and love.
The company ranks #2 overall, #1 in the retail industry, #3 for having the best response to COVID-19 and #5 for increased emotional connection since COVID-19. Additionally, 39% of users said they could not live without the brand, while 20% said they would be willing to pay 20% more for the brand's products and services. For men, Amazon is #1 overall, as well for consumers over 45 years old. It is also the only brand shared among men and women when looking at their top three brands.
Why is this emotional connection important? Our study reveals that intimate brands significantly outperform the leading brands in the Fortune 500 and S&P 500 indices across revenue growth, profit growth and stock price. This means that the stronger the bonds Amazon has with its customers, the better it performs – and we have seen this over and over when the company reports its earnings. Amazon has also demonstrated longevity, despite increasing competitors and has consistently ranked among the top three most intimate brand during the last five years.
This performance has helped Amazon withstand backlash. However, we believe that the company needs to do more to address the issues that have been mounting. Critics are raising more concerns, and some of Amazon's dedicated customers may begin to question their loyalty in today's culture of transparency and addressing inequities.
How strong are emotional connections compared to moral/business/sustainable/personal issues? We show that they are very durable, but they may be tested as more practices are scrutinized.
Amazon may be paying more heed to their critics as well. They recently announced they would double the number of its U.S. Black employees in director and vice president roles after reports surfaced the company discriminated in their hiring and promotions practices. Additionally, Amazon announced a $150 million initiative to assist Black-owned businesses and have developed a television campaign around this, where can be seen here.
In its Q1 2021 earnings release, Amazon emphasized its dedication to creating a safe workplace through both healthcare and utilizing the latest technologies to prevent accidents. It also discussed the increase in pay over 500,000 employees have received, and its donation efforts for emergencies. These, among other positive contributions, indicate that Amazon is trying to build a company that provides not only great services but is a great place to work, and helps its communities. And also, some of these efforts have likely been implemented due to the criticism received. We feel that Amazon can do even more to change some of it public perception – perhaps engaging more with disapproving communities to create lasting solutions.
Nevertheless, the value it offers its customers, especially Prime subscribers, remains unmatched. Other brands looking to grow their business can learn from Amazon the importance of offering services that become ingrained in peoples' lives and create strong connections.
About the author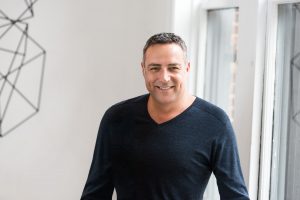 Mario Natarelli is the Managing Partner at MBLM (pronounced EMBLEM) in New York and an established marketing leader to executives and their companies. He is also the co-author of Brand Intimacy, A New Marketing Paradigm, an Amazon, international bestseller. Over the past 20 years, Mario has helped companies of every size and type, working across the globe to transform, align and manage their brands to deliver growth and value. Prior to MBLM, Mario was the CEO of FutureBrand North America and Middle East and was the co-founder of HyperMedia. Mario is a graduate architect with a degree from the University of Toronto.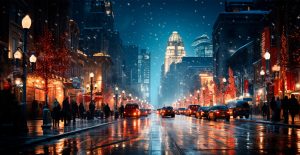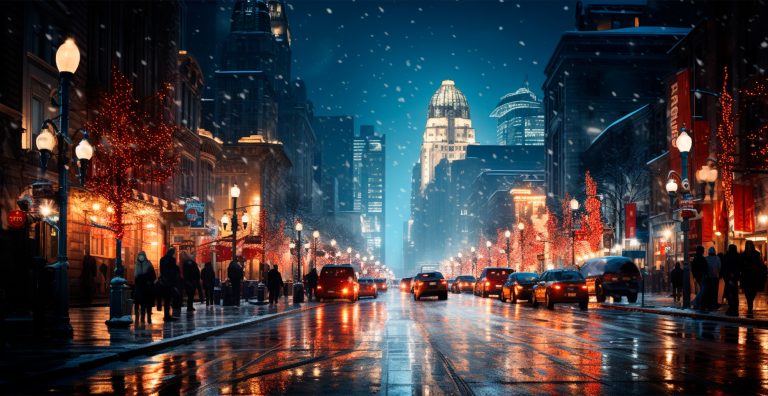 With the holidays fast approaching, new research from Miconex shows that the majority of Americans are keen to support local retailers. 24% will be spending up to $1,000 during the holidays, and 78% worry about finding the perfect gift.
Read More »