By Jeannine Crooks, Partner Development & Acquisition Manager for Awin US
The year 2022 is on track to be the first trillion-dollar year for ecommerce, according to Adobe research. For retailers to keep up, stay relevant and thrive in this digital age, they must adapt – and adopt a strategy to get in front of online shoppers. Affiliate marketing provides a safe and supercharged approach to ecommerce – offering a low risk, targeted model that pays solely on desired results. As a bonus, it also increases SEO and brand awareness.
First and foremost, affiliate marketing must be defined. Affiliate marketing at its core, is a performance-based, referral marketing channel in which a publisher or affiliate is awarded a commission for their part in sales generated on behalf of a merchant. According to Google trends, the search term "affiliate marketing" is up 75 percent from mid-March 2020 to May 2021, likely fueled by the pandemic and non-essential business shutdowns. With affiliate marketing, retailers pay for results, not for advertisements. Retailers are able to define and customize those paid results, giving them complete control over their budget and how they value the channel. Most affiliate programs pay commissions on sales, although some pay for lead generation or website clicks.
With affiliate marketing comes a list of other terms that identify the different parties involved:
Advertiser: The person/company who owns the product. Other names include merchant, owner, seller, brand, retailer, creator, vendor.
Publisher: The person or company that promotes and sells the advertiser's product. Other names include affiliate, marketer, partner, blogger, influencer and affiliate marketer. This can be an individual who promotes through their website/blog, email, social media, or it could be a large company that runs several different websites or businesses.
Affiliate marketing platform: A company that acts as the middleman between advertisers and publishers, providing a platform for retailers to partner with a diverse network of vetted affiliates and for publishers to sign up to the brand programs of their choice. It also provides the technology and tracking necessary to help these partners become profitable. These can also be referred to as affiliate networks.
Consumer: The person who purchases the products or services
Affiliate platforms provide a combination of partners and plug-and-play technology offerings to their advertisers to propel their businesses forward. Some affiliate platforms can offer enhanced service and support – like account management, consultation, and data-driven recommendations – to guide strategy and promotional activity across a range of digital campaigns and industries. Others provide brands with all of the resources needed to thrive in a self-service setting. Ultimately, retailers can set up affiliate programs featuring the products or services that they want to promote, and advertise the program to potential publishers, either directly or through an affiliate network. 
Here are the top three reasons for retailers to explore affiliate marketing.
It's cost effective. Advertisers that measure results through a cost per acquisition model are only paying for desired results (sales, brand awareness, etc). In comparison, when retailers use traditional advertising methods, there is never a guarantee of paying for results only. In contrast, the average ROI of the affiliate channel is 16:1. As you can see, retailers who invest their advertising budget for affiliate marketing can more than justify its investment. There is also minimal risk from a partner payment standpoint. If products or services do not sell, the advertiser does not owe a publisher any commission. The risk with this form of marketing is minimal; even if the advertiser is working with a wide range of publishers with a variety of performance metrics, they will not lose any money if some publishers don't make any sales. This opens up the opportunity to test unknown or new propositions without fear of wasting money.
Impact can be directly measured. Affiliate marketing makes it easy to monitor and measure the success of the activity, allowing retailers to make appropriate changes and tweaks where necessary. A truly unmatched feature is the ability to track in real-time any given partnership or larger campaign, allowing teams to extract accurate data for reporting purposes, and provide stakeholders with insights into the performance of a program across a variety of metrics. This enables brands to pivot their strategy, with no loss of capital (again, because if publishers don't make any sales – money is never lost) and use the insights to make data-led decisions on where to continue investing.
Boosts awareness through various strategies. Partnering with publishers widens the brand's audience. How? Each affiliate the advertiser works with has a captive audience and when that publisher promotes the advertisers' products, they are exposing them to an untapped marketplace of potential new customers. In addition, these partnerships help to heighten brand awareness. The more the brand is promoted, the more well-known it becomes. Publishers are often influencers or media outlets – thus, when they post, their audience who seek their recommendations will by default have confidence in any products they promote. As an added bonus, affiliate marketing helps boost Search Engine Optimization (SEO). As brands are promoted across the web, the more their products and services are exposed on the internet the better the website will rank organically, which is the premise of SEO marketing.
These are just some of the benefits brands experience when incorporating affiliate marketing into their wider digital strategy. There are many more. At the end of the day, those who don't implement affiliate marketing will quickly fall behind. Affiliate marketing is the future of retail marketing, and now's the time to incorporate it into your sales and marketing strategy.
About the author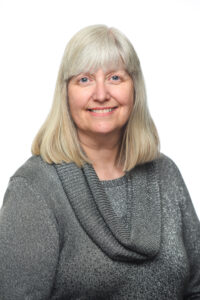 As the Partner Development & Acquisition Manager with Awin US, Jeannine works closely with many of their largest brands, as well as with all types of publishers, to help both client types maximize their revenue with affiliate marketing. With nearly 20 years in affiliate marketing, she is always happy to share her knowledge to help others succeed in the industry she loves. She is also a frequent speaker at numerous events including Affiliate Management Days, TBEX, FinCon, CardCon and Affiliate Summit.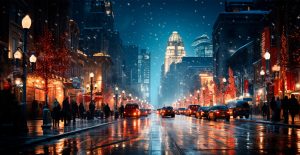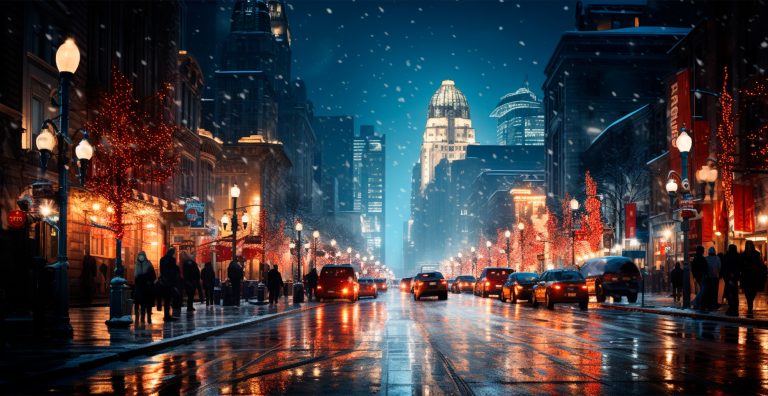 With the holidays fast approaching, new research from Miconex shows that the majority of Americans are keen to support local retailers. 24% will be spending up to $1,000 during the holidays, and 78% worry about finding the perfect gift.
Read More »