By Dan Surtees, Vice President of Strategy & Business Development at XCCommerce
In today's digital world, access to virtually everything we need is just a click away.
Thanks in large part to the continued development of the internet over the past couple of decades and the mobile devices so many of us use to access it, we have witnessed digital innovation in every industry across the world.
Very few industries have seen as much innovation – namely the digitization of its processes – as the retail industry. Technology has made it possible for customers to engage with their favorite retailers from a range of touchpoints and they now expect a certain level of accessibility and consistency across many different shopping channels.
This has only been accelerated by the pandemic. We have seen ecommerce and other alternative shopping channels explode in popularity, and while this definitely complicates operations for retailers, it does provide them with opportunities to market their products to consumers in new and innovative ways.
With so many options available to consumers at their fingertips, how can retailers leverage promotions and coupons to attract shoppers and maintain the customer loyalty that is so vital to their success?
What does the post-pandemic consumer look like?
To best evaluate how retailers should be marketing their products, it is vital that they first evaluate what the "post-pandemic consumer" looks like. XCCommerce recently conducted a study that highlights a few key trends related to consumer expectations of retailers.
According to our research, 72% of those surveyed stated a desire for more promotions; 69% said they make discounts the reason they shop at a certain retailer; and 56% stated discounts as the most important factor when considering where to shop.
Not only will promotions bring the post-pandemic consumer into your store – either virtually or physically – our research found that 62% of those surveyed said they are loyal to retailers who offer promotions, and 62% said they want targeted promotions.
With a consumer base that wants targeted promotions on a variety of digital and non-digital channels – with a level of accessibility and consistency maintained across those varied channels – how can retailers leverage this knowledge to attract the loyal shoppers they need?
Driving loyalty in a post-pandemic world
With consumer expectations changing significantly over the last 18 months, many retailers may be finding it difficult to keep up.
While these changes may be seen as a serious challenge to tackle, those retailers that are able to take advantage of the changing retail landscape can realize a significant strategic advantage over those that cannot.
By leveraging the digital capabilities of innovative promotion management solutions on the market today – which allow for more seamless deployment of promotions through digital channels – retailers can remove many of the traditional limitations that once existed in executing a complex promotions campaign.
Retailers can offer promotions that facilitate and support a number of different promotion rules or combination of rules, including simple discount offers, BOGOs, bundle deals, buy more save more, transaction discounts, order discounts, tiered order discounts, discounts based on tender type, and loyalty base points, bonus and multiplier points, among many others.
As a result of this, the opportunity to cater to changing consumer expectations and influence future shopping behaviors, while enhancing the multichannel experience and delivering compelling offers to the right customer, is significant.
Managing complex promotions in a post-pandemic world
Despite the opportunities that are available to retailers looking to leverage the full potential of complex promotions and digital coupons, there can be major challenges involved in implementing and managing them within a retailer's existing operations.
Overcoming management and operational challenges, for example, can be daunting. Without the right standalone sophisticated promotion management solution, it can become a planning and logistical nightmare. Those that try to solve it with a range of channel-based promotion management solutions end up with a technological Frankenstein that further hinders their promotion efforts and complicates their overall operations.
Implementing and deploying a standalone promotion execution and management solution that can meet the changing expectations of post-pandemic consumers through targeted promotions delivered via the variety of channels they engage with, is critical. As we look ahead, retailers do have options to remove the complexities of these challenges and create the seamless omnichannel offering and experience that the post-pandemic consumer expects in the modern retail landscape.
About the author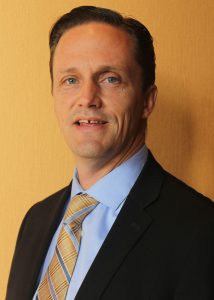 Dan Surtees is Vice President of Strategy and Business Development for
XCCommerce. XCCommerce is the industry leader in promotion management and execution,
helping the world's foremost brands drive growth and customer loyalty. For 20 years,
XCCommerce has delivered retailers an Omni-Channel customer experience, with the power
and speed to manage, execute and analyze complex promotional offerings, across all sales channels.
To learn more about XCCommerce and how they are delivering retail promotional excellence for the industry's leading brands during this holiday shopping season, visit https://xccommerce.com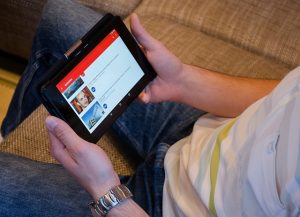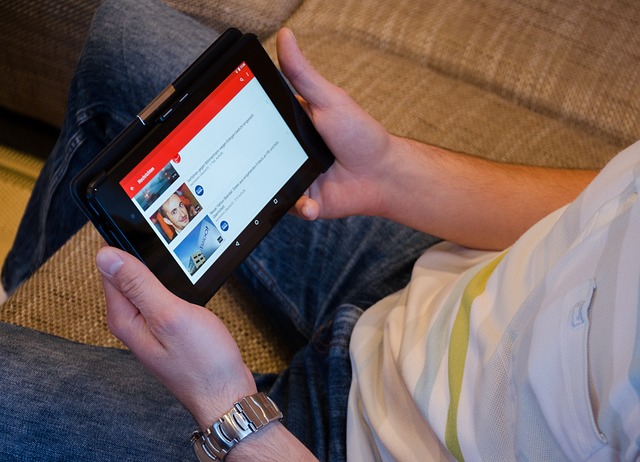 With more than half the global population engaging with social media platforms, Social Commerce is growing exponentially. Derek Chew, the CEO of Fullmoon Digital, explains that agile marketing strategies that leverage Social Commerce have become mandatory for a brand's success.
Read More »