By Addy Oluyemi, Retail & Hospitality End-User Marketeer, North America Systems & Services, Signify
Retail continues to evolve rapidly, with greater competition than ever to attract customers and build loyalty. We've seen the COVID-19 pandemic have a drastic impact on how we shop and on what we expect from the places where we shop.
What's become clear: customers want a first-time-right shopping journey, in which they can find everything on their list and check out as efficiently as possible.
Retailers must adapt their brick-and-mortar stores to support these new behaviors and preferences, deliver the increasingly autonomous experience to which we have become accustomed, and ensure a brighter future for their business.
Put simply: they can make shopping better by leveraging their store lighting. Here are three ways how:
Build Brand Loyalty by Personalizing the Customer Experience
According to Deloitte Insights, 54% of consumers felt stressed from routine shopping during the pandemic. Retailers can help create a less anxiety ridden experience – and even a more enjoyable and personalized one – by transforming shopping from a functional to a focused activity with in-store navigation.
This capability is powered by sensors embedded in a store's lighting fixtures that communicate with the enabled retailer app on shoppers' mobile devices. The connected lighting system can guide customers to the items on their shopping list, highlight promotions to potentially increase basket sizes and notify them of loyalty program benefits, for example. This allows customers to spend less time searching up and down aisles, helping to reduce their stress.
More than 90% of customers already use their smartphones while shopping, so why not leverage the technology to deliver an easy and efficient experience and increase loyalty with your brand?
The right lighting can also enhance stores' aesthetics to influence purchasing decisions. For example, after retrofitting its stores with connected LED lighting, German grocer Edeka Clausen illuminates different departments to highlight promotions and even ensure that fresh food looks its best.
Similarly, in apparel stores, retailers can adapt their light settings to engage customers with appealing displays to help lengthen dwell time. By increasing contrast in your store lighting, stores can make certain areas stand out and draw shoppers' eyes.
Drive Operational Excellence with Your Greatest Resource – Your Employees
Connected lighting can help fuel operational excellence across all areas of your store and even a full chain of stores, and have an impact on the shopping experience. Take employee productivity, for example.
With more than two-thirds of customers (69%) using alternative shopping methods, like grocery delivery or buy online, pick up in store, the system can aid employees in responding to shopper requests.
Much like customers, employees can utilize the indoor navigation technology to effectively move throughout the store for efficient order picking and aisle restocking. Not only that, the connected lighting system can help employees identify who is closest to support customers, tag maintenance and other store needs (e.g. cleaning). Navigation solutions can be especially useful when retailers rely on a large contingent of seasonal workers to meet demand.
On the retailer's side, connected lighting systems can also collect data such as customer footfall, dwell time and density to better product placement decisions and help optimize store layouts to encourage good traffic flow.
Make an Impact on Your Bottom Line and Support Your Sustainability Goals
Making the switch to connected LED lighting can help you reduce operational costs and make your stores more energy-efficient, while staying relevant to customers that prioritize sustainability. A survey conducted by First Insight and the Baker Retailing Center at the Wharton School of the University of Pennsylvania confirmed that almost 30% of consumers purchase sustainable products and [from] brands to improve their environment. Another 22% wish to reduce their carbon footprint.
By using LED lighting rather than standard conventional bulbs, retailers can expect to save up to 40% in energy savings. Additionally, these products offer a longer product lifetime, helping you minimize waste.
Retailers can gain even greater efficiency by adding smart controls and sensors. For example, Signify's Interact connected lighting system offers automated dimming schedules, along with daylight- and occupancy-sensing technology, so stores only use light when and where it's needed. As a result, stores have seen energy consumption reduced between 25-30% in front of house operations and 63-66% in the back of house.
Unlocking the Extraordinary Potential of Light for Retail
Connected lighting can help retailers embrace the new shopping paradigm and redefine their business, from marketing to operations. Upgrading your store's (or chain of stores') technology and capabilities will revolutionize the way that customers' experience it and your brand. You'll truly be able to illuminate the path to a better and brighter future.
About the author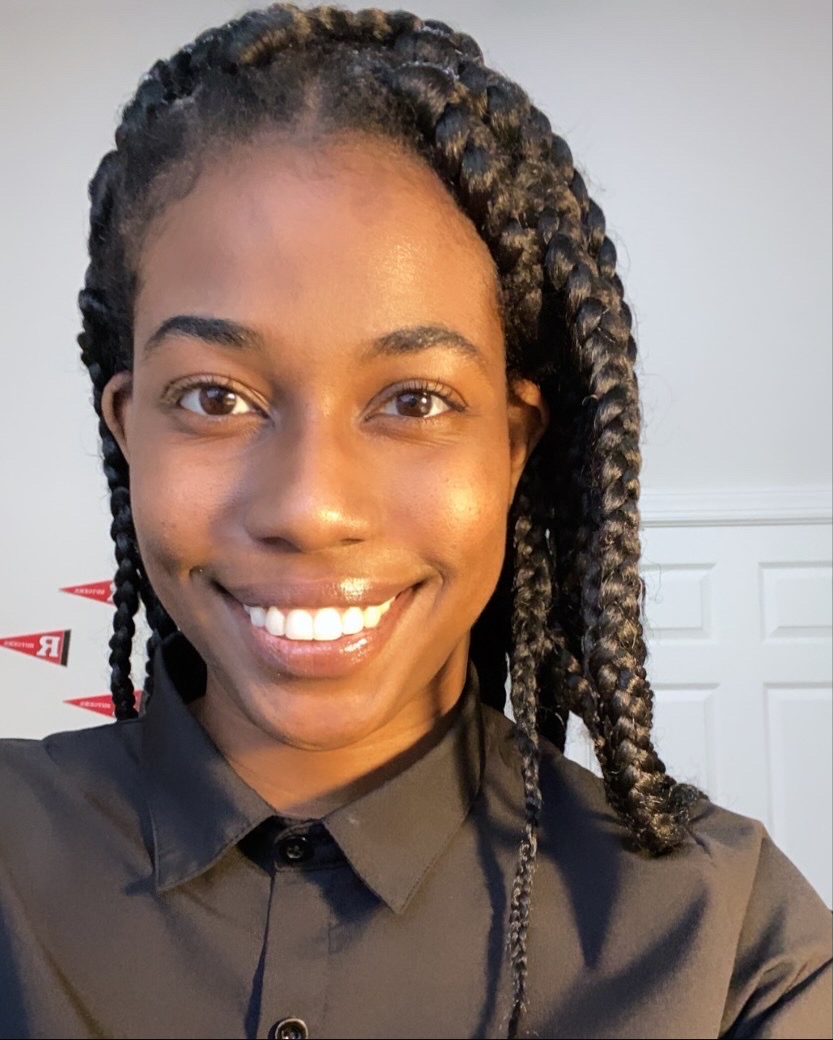 Addy Oluyemi is a Retail & Hospitality End-User Marketeer for Signify's North America Systems & Services group. She is responsible for educating customers on how they can light up new store and guest experiences with the company's Interact IoT connected lighting system.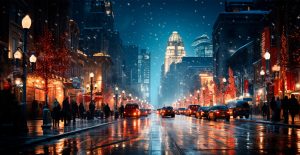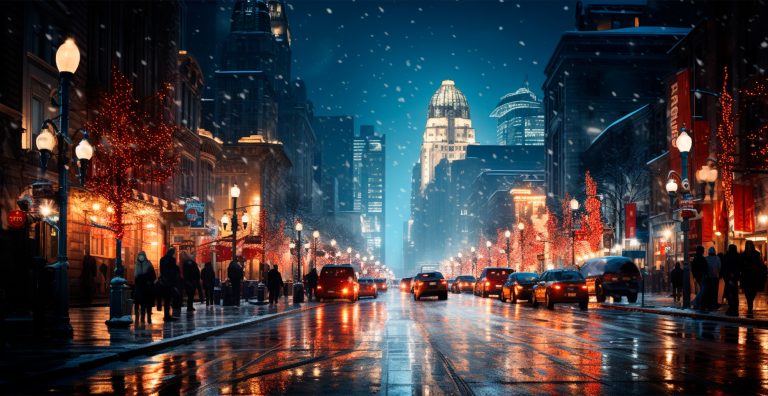 With the holidays fast approaching, new research from Miconex shows that the majority of Americans are keen to support local retailers. 24% will be spending up to $1,000 during the holidays, and 78% worry about finding the perfect gift.
Read More »