By Ben Johnston, Chief Operating Officer of Kapitus
Many small businesses posted a strong year of growth in 2021 as government stimulus, changing lifestyles and improved COVID conditions fueled consumer spending. We expect this trend to continue in 2022 as supply chains begin to unclog, domestic production capacity improves and continued investment in technology, infrastructure and efficiency produce broad economic gains.
Brick and mortar retail will continue to recover in 2022. Any in-person retail business that survived the pandemic has demonstrated its value to its customers and is likely to continue to be embraced as an essential part of its community. Online retail however is here to stay and will continue to grow in scope and service quality. Both segments will struggle with supply chain disruptions, especially when sourcing goods from overseas.
Factors impacting retailers:
Manufacturing: Stretched and unreliable supply chains have forced retailers and wholesalers to look for more dependable manufacturing partners closer to home. This trend will continue in 2022 as domestic manufacturing incentives in the Infrastructure Bill kick in and as investments in factory automation make US manufacturing more cost competitive in the long run versus lower-cost labor markets overseas. The result will be continued repatriation of manufacturing to the U.S. and our North American neighbors.
Inflation: The US inflation rate surged in 2021 led by the energy and automotive sectors. Other raw materials also surged during the summer months but then cooled as supply chain issues began to improve. While we expect inflation to remain higher in 2022 than the recent historical average, we believe that planned Federal Reserve rate hikes, increased investments in energy production and repairs to the supply chain will combine to cool inflation in the latter half of the year. Lower inflation is generally preferable for small businesses which struggle to pass on higher costs of goods and labor to their customers without negatively impacting demand.
Supply Chain Normalization: We expect disruptions in the supply chain to improve but not fully return to normal in 2022. Lead times will come down for many products, especially those with fewer component parts and those manufactured in onshore or nearshore locations. However, we expect labor shortages to persist in 2022, causing strains on manufacturing as well as the trucking and logistics sector. We also expect backlogs in ports and on cargo ships around the world as pent-up demand continues to outstrip the supply of containers, ships and port-space. Covid spikes in China, which does not have mRNA vaccines and has less herd immunity than most western countries, could exacerbate existing problems in the global supply chain.
How the invasion of Ukraine could affect U.S. small businesses:
Inflation is already impacting small business profitability. Russia's invasion of Ukraine is likely to make certain forms of inflation worse.
Small businesses can expect higher energy costs for the foreseeable future, driving the cost of goods inflation.  Energy costs have risen dramatically as a result of the conflict and are likely to stay high for the foreseeable future.  Higher energy costs will drive up the cost of goods for most small businesses as transportation and manufacturing costs rise.  Cost of goods have already risen significantly due to supply chain issues and higher energy costs will only exacerbate this problem.  


Higher energy costs and a general uncertainty around the global economy is likely to impact consumer spending.  Consumer spending is the primary driver of small business revenue, so any dip in consumer sentiment is likely to be felt in the local economy.



In addition, sanctions on products from Russia and occupied Ukraine will cause further supply chain disruptions, driving the cost of goods even higher.  
The small business sectors we believe will be most impacted are businesses in which energy makes up a large portion of their operating expense. Transportation companies such as trucking, airlines and even taxis will be impacted. Wholesalers and retailers who are importing goods and then shipping those goods to consumers can expect to see continued supply chain issues, exacerbated by higher shipping costs. On the flip side, U.S. oil and gas producers stand to benefit, as do the small businesses that service these industries across the country. Higher energy prices should also encourage greater investment in alternative energy production.
A small silver lining could be that the Federal Reserve may be reluctant to raise rates as aggressively given the current conflict.  Therefore, borrowing costs may not rise as steeply in 2022 as was previously expected.
About the author
Ben Johnston is the Chief Operating Officer of Kapitus, one of the most reliable and respected names in small business financing. Kapitus provides growth capital to small businesses and has provided over $3 billion to over 50,000 small businesses since 2006. Kapitus offers a number of loan products to small businesses, including SBA loans, revenue financing, equipment financing, cash-flow based factoring, revolving lines of credit and invoice factoring.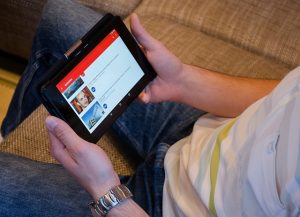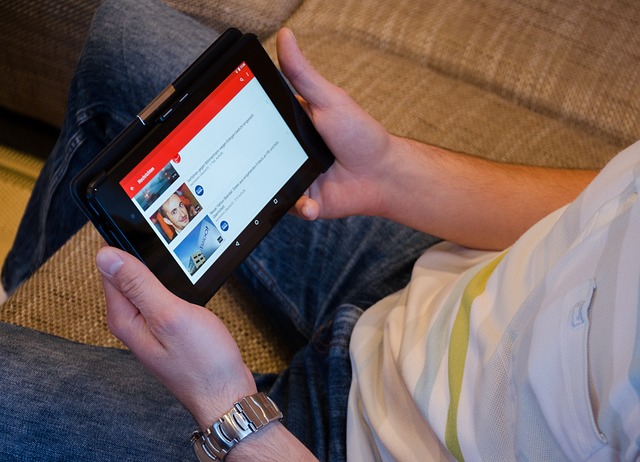 With more than half the global population engaging with social media platforms, Social Commerce is growing exponentially. Derek Chew, the CEO of Fullmoon Digital, explains that agile marketing strategies that leverage Social Commerce have become mandatory for a brand's success.
Read More »